Highlights

Rare earth elements are a group of 17 metals that have numerous industrial applications.
China controls nearly 85% of the supply market for rare earth elements, posing risks to the supply chain of other countries.
The US and many other countries are investing heavily to secure rare earth sources outside China.
Rare earth elements or REE are a group of 17 metals found in the earth's crust. The name is a misnomer as they are present abundantly in nature. The only thing that makes them rare is their extraction and processing method. Also, the refining process generates toxic materials, which are hazardous for the environment. This is one of the reasons why China dominates the supply market. Nearly 85% of all REEs are extracted and refined in China.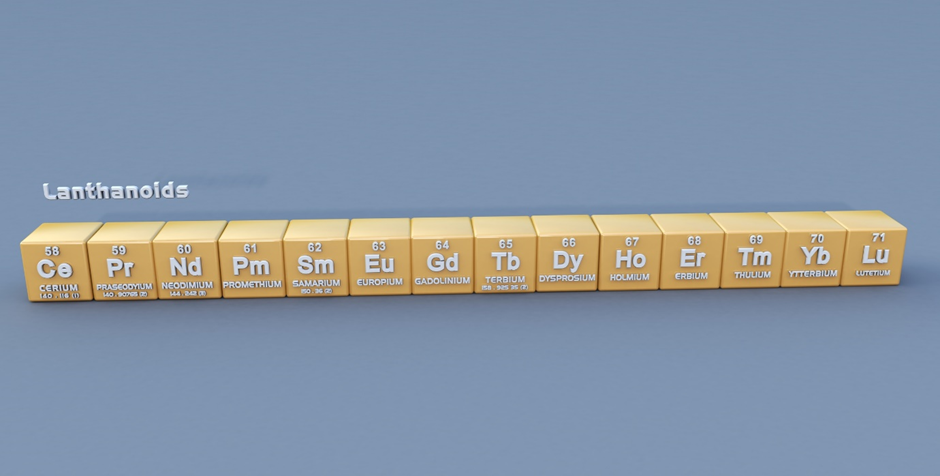 Image source: ID 55455293 © 7activestudio|Megapixl.com
The data from the Department of Industry, Science, Energy and Resources of the Australian government shows that China produced nearly 140 thousand tonnes of rare earth oxides in 2020, which accounted for nearly 57% of global production.
At the second position, the United States produced 38 thousand tonnes of rare earth oxides and contributed to 15% of the world's production.
Data source: Department of Industry, Science, Energy and Resources
Image description: Global production of rare earth elements
China accounts for more than half of the total global supply; however, 85% of rare earth elements are refined in China.
Also Read: European Union gears up to boost domestic rare earth magnet industry
Why are REEs so important?
Rare earth metals find numerous industrial applications. The market of REE, in terms of value, is around US$4 billion, but the value of the end products that could be manufactured using REEs is worth more than US$100 billion. REEs are used in various products ranging from strong magnets to batteries and high-end, sophisticated military applications.
Data source: Department of Industry, Science, Energy and Resources
Related Read: Three ASX listed stocks under the spotlight as Rare Earth hit 10-year highs
The rare earth elements are chemically similar, thus there are challenges in their physical separation. The process to separate them could be time-consuming, costly, and environmentally challenging.
Market outlook
The consumption of rare earth elements has registered an annual uptick of 3.9% from 2016 to 2020. In 2020 alone, their consumption grew at a rate of 5%.
China is the world's largest consumer of REEs, and its main consumption is in magnets. Polishing powder and catalysts industries also use a significant volume of REEs.
Due to its strategic nature, several countries have started to stockpile rare earth metals. They are applying a long-term view for consumption. So, it is not easy to get an accurate market size, as it is possible that the REEs imported this year could be used after 5 to 10 years.
Also Read: US gears up to counter Chinese grip on rare earth minerals
Japan and European countries like Germany are trying to secure the supply of REEs of non-Chinese origin. The US has put REEs in the critical metal list, and through its private and public sector companies, it is making huge investments in the exploration of REEs in the US and other countries.
The world consumption of rare earth elements is estimated to grow at 4% annually up to 2030. The market size is expected to grow from the current US$4 billion to nearly US$12 billion by 2030. The rise in demand is difficult to assess as some of the REEs like neodymium and praseodymium are highly desirable, owing to their use for the manufacturing of permanent magnets.
How is Australia placed in the global REE market?
Australia ranks sixth in terms of resources and fourth in the production of rare earth elements. Australian companies are also planning to ramp up the exploration and development of rare earth element projects.
Australia's mined production of rare earth elements is projected to grow by 9.1% annually, while refined rare earth element production is forecast to grow by 69% annually up to 2030.