Summary

South America's Lithium Triangle holds nearly 58% of the world's known lithium resources.
Lithium Triangle is the most common source of lithium from continental salt flats or salars where brine-embedded lithium is pumped to the surface using freshwater.
Major German and Chines automobile companies are betting on the region's lithium.
With the ever-increasing utilization of electric vehicles (EVs) and trucks, in addition to the large numbers of battery-powered portable electronic gadgets powered by lithium-ion batteries (LIBs), it is no big surprise various miners have directed their concentration toward the vast Lithium Triangle.
It is estimated that the Lithium Triangle, which comprises Argentina, Chile, and Bolivia, holds nearly 58% of the world's known lithium resources, as per the US Geological Survey (USGS) data released in January 2021. The abundance is partly due to the vast salt flats, also referred to as "Salars", where the white metal is extracted from the brines through the evaporation process.
GOOD READ: Do you know these exciting lithium projects geared-up to fuel EV revolution?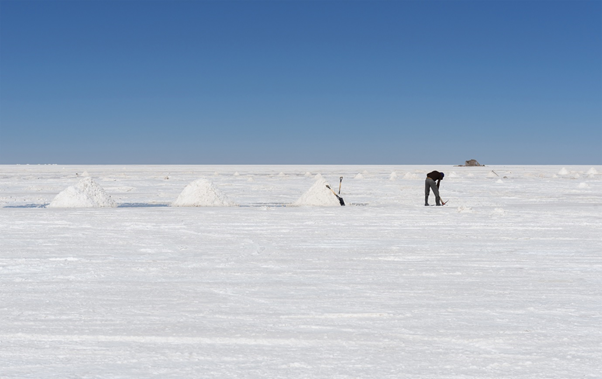 Source: © Lecocqsebastien | Megapixl.com
Lithium can be found in several places, such as ocean water, oil wells, and clay stones. However, as of now, only two sources of lithium are considered commercially viable, viz. hard rock deposits and salt lake deposits (salars). Lithium Triangle is the most common source of lithium from continental salt flats where brine-embedded lithium is pumped to the surface using fresh water and placed in large ponds for evaporation. The remaining lithium is then processed to create lithium carbonate, a base metal used to manufacture LIBs.
What is Lithium Triangle, and who is buying from there?
While in the case of hard rock deposits where there are more than 100 different types of minerals that contain lithium, most of the production comes from spodumene, a mineral derived from pegmatite rock. Pegmatite rocks are conventionally mined through an open pit or underground mine.
MUST READ: Three ASX lithium stocks riding high on EV boom
Proliferating demand for lithium
According to the latest figures from USGS, global lithium production stood at 77,000 tonnes in 2019. However, with the demand for LIBs expected to accelerate in the coming years, primarily due to EVs, the global demand is expected to more than double by 2024.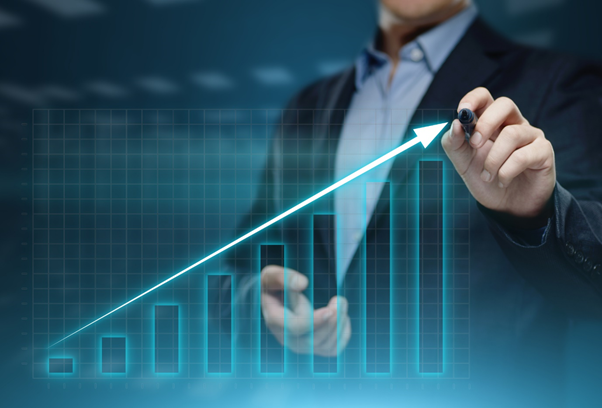 Source: © Alexandersikov | Megapixl.com
Argentina and Chile are the world's fourth and second-largest lithium producers, respectively, while Bolivia holds the world's largest lithium resources yet to be commercially developed. Outside the Lithium Triangle, Mexico holds the world's largest lithium deposits in clay, whereas Brazil and Peru hold lithium in hard rocks.
MUST READ: Dual listed lithium player whose share price has gone up 10x in a year
Who is buying lithium?
China is the biggest consumer of lithium in the world. The Asian giant has acquired a dominant position in the primary metals used in the electric vehicle supply chain – lithium, nickel, and cobalt.
In addition, China is the world's largest hub for the manufacturing of EVs in the world. As the world is trying to get rid of internal combustion engine-powered vehicles, several countries seem determined to increase domestic production of LIBs and EVs, with accompanying demand for lithium resources.
Source: Copyright © 2021 Kalkine Media
Major auto companies like Volvo, Volkswagen, and China-based BYD are betting on the mass acceptance of EVs. In addition, Tesla's (NASDAQ:TSLA) semi-electric trucks hitting the roads have paved the path for other size electric trucks and other automobile companies to bet in this sector.
MUST READ: Which are the hottest ASX-listed lithium stocks?
Another pioneer automaker, BMW, has attached itself to Argentina, stating that it intends to source the white metal required for batteries from the South American country starting from 2022. The German company aims to sell half of its cars to be fully electric. BMW is not the only one trying to reach out Lithium Triangle. Germany's world-renowned automotive industry is seeking access to the Lithium Triangle. Volkswagen recently announced that it is going to build several battery cell factories in the coming future. In addition, Opel has partnered up with a French battery specialist at Saft. Daimler and BMW are also investing billions of euros in electromobility.
Who are the biggest miners of the Lithium Triangle?
Several ASX-listed mining companies have operations in the significant Lithium Triangle, including Orocobre (ASX:ORE) and Galaxy Resources (ASX:GXY). Both the companies have entered into a binding Merger Implementation Deed in April 2021, under which Orocobre will acquire 100% of the shares in Galaxy. The merger will create an AU$4 billion lithium play company that will provide a diversified production base and exciting growth platform in the highly prolific Lithium Triangle.
Source: © Xura | Megapixl.com
DON'T MISS: Orocobre and Galaxy Resources' merger set to create a lithium giant
Another Australia-based miner, Galan Resources (ASX:GLN), is developing high-grade lithium brine projects in South America's Lithium Triangle.
Apart from the ASX-listed miners, China-based Jiangxi Ganfeng Lithium, Tianqi Lithium, and Chile-based Sociedad Química y Minera (SQM) have a strong footprint in Lithium Triangle. Besides, the second-largest lithium miner in the world, Albemarle also holds lithium projects in the region.