Source: Kodda, Shutterstock
The oil prices soared after the Organization of the Petroleum Exporting Countries (OPEC) and its allies decided on 4th March 2021 to keep the oil supply quotas unchanged for the month of April with a few exceptions to the rule.
Brent Crude oil futures as on 5 March 2021 (9:27 AM AEDT) Source: Eikon Refinitiv
Post the news, crude oil prices have been surging. International oil benchmarks, Brent Crude futures soared by USD 3.15 (~5%) to USD 67.22 a barrel while Western Texas Intermediate (WTI) crude futures surged by USD 2.55 to USD 63.83 a barrel. The two benchmarks now trade in the 52-week high range.
Source: Copyright © 2021 Kalkine Media Pty Ltd.
Also Read: Crude Oil at One Year High; Stocks Under Radar - BP Spon & Exxon Mobil Corp.
At the meeting, the ministers discussed the extension of March production levels with the exceptions allowing Russia and Kazakhstan to increase their oil production by 130,000 and 20,000 barrel per day, respectively. The ministers also commended Saudi Arabia for the extension of the additional voluntary adjustments of 1 mb/d for the month of April 2021, exemplifying its leadership, and demonstrating its flexible and pre-emptive approach.
OPEC and its allies are popularly termed as the OPEC+ and include 10 member nations and 13 non-member countries.
The outcomes of the meeting are being perceived to be in favour of Saudi Arabia which counselled against increasing the crude oil supply to build up oil inventories. Saudi had voluntary announced an extra supply cut of 1 mbpd which took effect for the two months starting 1st February 2021.
The OPEC+ members had showcased conformity of 103% to the supply cuts. OPEC+ decided to take a pre-emptive approach of supply cut to stabilise the oil markets.
The next meeting for the JMMC and OPEC+ ministries is scheduled for 31 March and 1 April 2021 respectively.
What was anticipated from Meeting?
Oil watchers were keenly tracking the 27th Joint Ministerial Monitoring Committee (JMMC), which was scheduled on 3 March and 4 March 2021. But OPEC and its allies kept it highly confidential and forced everyone to guess about their next move. However, few rumours came into the market, gossiping that the alliance was planning to shrink the production cut amid strong Asian demands.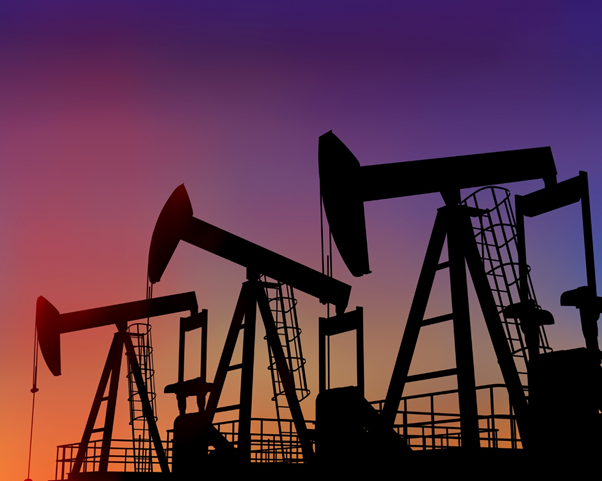 Source: © Paulfleet | Megapixl.com
Must Read: Crude Climbs USD 65 a Barrel, Texas Winter Storms to be Blamed?
The crude oil prices have smartly rallied in the past few months running up to yesterday's OPEC meeting. The prices were under pressure for the past few days, the bulls were keenly tracking the OPEC+ meeting developments.
There were two major concerns for which most of the guesstimates were made.
How much more oil OPEC+ was planning to flood into the market, and
Saudi Arabia's stand on its unilateral production cut of 1Mbpd.
In December 2020, the cartel had agreed to add 500,000 bpd to fulfil its actual plan of supplying an extra 2Mbpd by April. Despite the commitment, the group had postponed that plan in February.
The market was speculating that the group would add 500,000 to 1Mbpd, keeping February's decision in mind. It was expected that Russia and Kazakhstan would push towards more production as both of them earlier got leverage to add 75,000 bpd each during February. However, Saudi Arabia's stance on its 1 mbpd cut was un-predictable. But it was anticipated that Saudi might think on easing its production cut amid intense demands driven by the vaccination program and tumbling oil inventories due to Texas' oil freeze.
ASX 200 has been under pressure in today's trade, dropping 68.90 points or, 1.02%. However, the energy index- S&P/ASX 200 Energy, has been a big saving grace for the bulls today, post positive news coming from the middle east. S&P/ASX 200 Energy is trading at 8,515 up 2.104%.
Let's look at few shares from the energy pack that are buzzing today.
Santos Limited (ASX: STO) is not only leading the energy basket in today's trade but also among the top performers on the ASX200. STO is trading at AUD 7.74, up 4.45%. The company operates in Cooper Basin. Moomba prospect is one of its key processing infrastructures in the basin.
Apart from the high potential Cooper basin, the company also operates in Papua New Guinea, which is a core element of the company's focused Asian growth strategy. Santos, also holds equity interest in the PNG LPG project, and partnership in Darwin LNG prospect in Australia.
Viva Energy Group Limited (ASX:VEA) is up 3.235% and trading at AUD1.755. Its 52 weeks high and low stand at AUD 2.91 and AUD 1.339, respectively.
Viva Energy Group Limited is one of the leading energy companies, focusing on manufacturing, importing and delivering products such as fuels, lubricants, bitumen and chemicals.
The company owns and operates the Geelong oil refinery, which contributes over 10% towards the total Australian fuel supply and accounts for more than 50% of fuel used in Victoria.
Ampol Limited (ASX:ALD) is under pressure today. It is trading down 1.5% at AUD 23.74. Ampol Limited, formerly known as Caltex Australia Limited, is a leader in transport fuels. The company is into the business of purchase, refining, distribution, and marketing of petroleum products and convenience stores' operation.
Beach Energy Limited (ASX:BPT) is up 0.604% and trading at AUD 1.665. Beach Energy is an ASX-listed oil & gas exploration company with permits in Cooper Basin and many on-shore and off-shore production tenements. For its Western Flank oil & gas operations in Cooper Basin, BPT also holds number of gas sales contracts across energy retailers and industrial users.
Oil Search Limited (ASX: OSH) is trading at AUD 4.365, up 3.681%. The company was incorporated in 1929, it is engaged in activities like exploration, development and production related to oil and gas. OSH holds 98% of its assets in Papua New Guinea (PNG). The company has an extensive portfolio of business and controls an interest in ExxonMobil PNG Limited operations. The company holds a 29% stake in ExxonMobil's PNG LNG project.
Also Read: How a rebound in oil prices is impacting ASX energy stocks