Investments in gold can be done by buying physical gold or exchange traded funds or stock in gold mining, refining, and production. Regardless of who the investor is, it is essential to diversify the portfolio. Especially in case of gold which is a highly volatile market, investor must ensure that he or she not only holds gold and gold stocks but has a diversified portfolio comprising bonds and company shares too. Diversification is a cover against market volatility.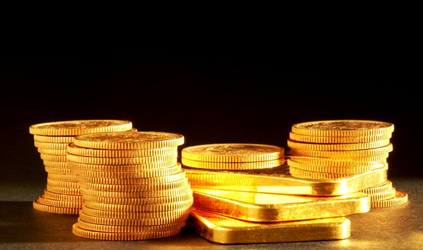 © Anchesdd | Megapixl.com
Commodity funds include gold exchange-traded funds (ETFs). Although investors do not own physical gold, these funds trade like stocks and represent assets backed by gold. Because a gold ETF is a smaller investment than gold bullion or gold coins, it is popular among investors who do not have too much fund to invest. Purchasing gold as an ETF also eliminates the need to keep the physical asset. It also doesn't need a safe space for storage as is in the case of gold coins or jewellery.
The pandemic brought in uncertainty regarding several macroeconomic variables. In general, most economies experienced headwinds deviating them from their pre pandemic growth path. The gush of liquidity injection into the economy gave mileage to Gold and gold stocks in Q2 2021. The month of May saw a record 8% growth.
What pushed up the prices?
The inflation anxiety moved the public towards buying of gold as hedge against the rise in general price levels. US CPI inflation surged to thirteen years high at 4.2% in April. The wider-ranging and Fed's preferred measure, the Personal Consumption Expenditure (PCE) price index for assessing inflation saw a 3.1% y-o-y growth in April, the highest recorded since 1992. The lacklustre of US Job data released earlier in June is also supported the price hike.
© Swevil | Megapixl.com
The greenback lost the gains after starting strong in Q1. Towards the close of Q2 the dollar value is seen hitting five month lows against a basket of other major currencies. The downtrend follows the declining treasury yields which were on which were soaring in Q1 owing to the public preference toward riskier assets with hopes of the economy bouncing back.
Investors spooked by lower returns in the equity market are also inclining towards gold as a safe investment avenue.
The fed fund rate stagnated by the Federal Open Market Committee (FOMC) at 0 to 0.25%. This Is another reason why people are parking more money in gold. With interest rates lowered, the opportunity cost of investing in gold is also lower. As a result, the increased demand too is responsible for driving up the prices.
The multiple rounds of stimulus packages injected to boost the economy, have worsened the budget deficit of the Federal Government. When deficits increase people tend to invest money in tangible assets like gold to protect their wealth.
What does the future hold for gold?
The beginning of June saw a diminishing growth rate. However, with the new set of stimulus checks sent out, the inflationary uptrend could persist. Also, with bitcoins losing lustre gold serves as a leading inflation hedge. The US inflation rate for May was 5% increasing from 4.2% in April. Gold's repute as safe haven during inflationary pressures will lead to higher valuations for gold stocks as well as gold.
However, if the US Fed decides to increase fund rate or taper bond purchases, inflationary pressures may be curbed and gold may not continue to rise as rapidly since investors may shift preferences towards equity.