Summary

IEA cuts global oil demand for this year to 300,000 barrels a day due to the extensive lockdowns.
Oil prices jumped over 1 per cent on Tuesday, January 19, as global oil inventories expect to decrease by 100 million barrels in the next three months.
OPEC+ and Saudi have maintained self-protective approach as oil demand to take more recovery time.
The International Energy Agency (IEA) has cut down its previous estimates for global oil demand due to the fresh wave of COVID-19-led lockdowns.
The international agency reduced the projected global oil demand growth for the present quarter by 600,000 barrels per day, guided by persistent pressure on jet fuel and kerosene consumption.
For the entire 2021, the Paris-based agency lowered its demand estimate by 300,000 barrels a day. Global fuel intake will grow by 5.5 million barrels a day in 2021, after an exceptional fall of 8.8 million a day last year.
Meanwhile, global oil inventories are expected to reduce by 100 million barrels in the last three months as Saudi Arabia and the Organization of the Petroleum Exporting Countries (OPEC) and its allies curb productions.
The ongoing global vaccination drive may help improve the fundamentals of oil market in 2021, with better supply and demand moving back into growth trajectory, as per IEA monthly update. However, the IEA anticipates more time for a full recovery with the new COVID strain triggering a fresh round of shutdown, which in turn is impacting the fuel demand.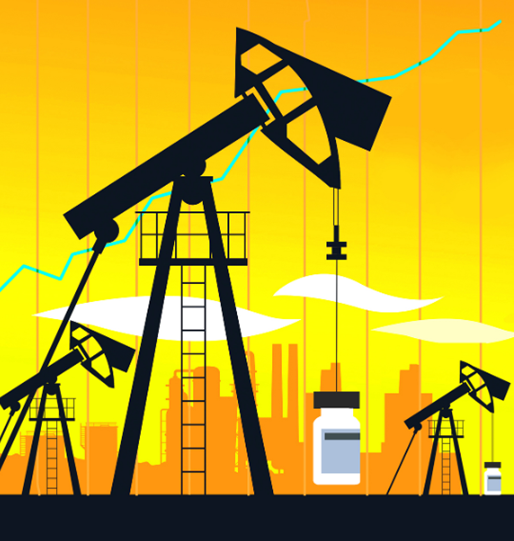 Image Source: Kalkine Group @2020
Latest Oil Price Trends
Oil prices have been rallied since Saudi independently declared additional oil production reductions to be seen for the next two months.
At 8:30 AM ET, Crude Oil West Texas Intermediate (WTI) Futures was trading at US$ 52.59 a barrel on Tuesday, January 19. And Brent Oil Futures jumped as much as 1.15 per cent to US$ 55.39 a barrel at the same time.
Moreover, Oil prices are on a recovery path, propelled by the COVID-19 vaccine roll-out and production cut pledge from the giant oil producers.
Earlier, the Canadian Association of Petroleum Producers (CAPP) forecasted that the local oil market expects to rebound fully this year from the meltdown caused by the coronavirus pandemic. The CAPP also anticipated a total oil sector investment to gain 12 per cent this year against 2020. Though the CAPP could update its forecast on the back of the latest development.