Summary

Gold traded at US$1,848.26 an ounce on 8 January 2021, registering a decline of ~3.36% against the previous closing price.
10-year US treasury yields hit 10-month highs on 8 January 2021.
Bitcoin rally is leading to new investment opportunities.
The yellow metal lost some of its shine on Friday as gold slumped on the bullion market by over 3.4%, as the US presidency risks faded away and the US government bond yield grew to its highest level since March 2020. The toll on the gold price soon spread to the entire precious metals space with silver bleeding almost 6.4% on the last trading day of the week.
Read Here: Are Gold Prices Heading for A Crash?

Gold and Silver prices Source: Eikon Refinitiv
On 8 January 2021, gold traded at US$1,848.26 an ounce, while silver traded at US$25.37 an ounce. The decline in the prices of these precious metals has been attributed to the rising US treasury yields and the reduced uncertainty over presidency transition in the world's largest economy.
Must Read: Is This the Consolidation Phase for Gold and Silver? Are There any Surprises?
10-Year Treasury Yields Now At 1.13%
The 10-year US treasury yields surged to 1.13%, the highest in the past 10 months. The rising treasury yields reflect that other conventional financial instruments could now offer substantial returns to investors, enabling them to avoid switching again to gold as safe haven investments.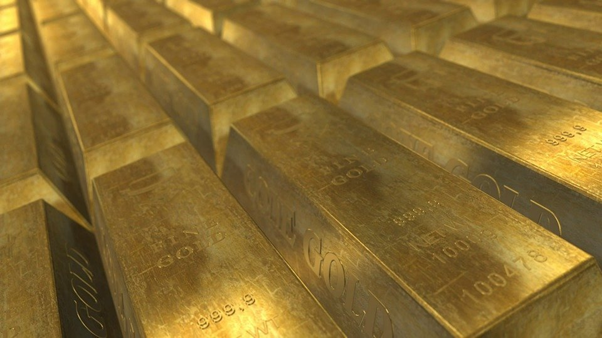 The rioting and attack by an armed and angry mob of Trump supporters on the US Capitol was condemned by the incumbent US President, who has now publicly conceded his defeat for the first time. President Trump has stated that his administration is committed to safe transition of powers to the newly elected government led by Democrat Joe Biden.
This is the first such statement by the incumbent US president ever since he lost the US presidential election, which was held on 3 November 2020.
Important Read: Cryptocurrency Market Cap Crosses $1 Trillion As Bitcoin Soars Above $40,000
The current rally of bitcoin has also provided the investors with an excellent investment opportunity as the cryptocurrency doubled in the past month.
©Kalkine Group 2020
Gold is perceived to be a safe haven asset as it provides hedging against inflation and currency debasement. However, it seems that rising investment opportunities have begun to sour investors' taste for gold and safe haven investments.