When visiting Australia, be sure to be mesmerized by everything you see around. Be it the Australian beaches, food products, their culinary delights or their historic preserves, they are sure to etch a place in your heart. Australians put their heart and soul in whatever they do, hence the output is sure to impress you!
Talking about Australian products, something that should not be skipped is the fashion, apparel and cosmetic brands of the country. Australia has some of the finest designer and product brands that are locally designed and manufactured in the nation and have boomed amongst the population of the continent. It?s remarkable to see that some of the inhabited brands have even made it to countries around the world.
Here is a list of some of the finest Australian brands to help you indulge in a day of shopping madness. Like they often put it- shop and shop till you drop!
Cotton On Group
Cotton On is one of the most popular and loved brands amongst the Australians, their designs are young and casual and up to date with the trend. With exclusive ranges for Women, Men, kids the brand has clearly cut out its territory in the Australian retail sector. Very easily available in almost all popular shopping malls, this brand is economically priced giving us serious trend goals! Cotton On has not restricted themselves to their clothing line, you can bank on them for buying the funkiest travel accessories, stationery, and home upholstery.
Cotton On parents a range of sub-brands, look for Body, Typo, Rubi and Supre for some latest styles. Stroll the malls and shop their collection, or just fill your carts online.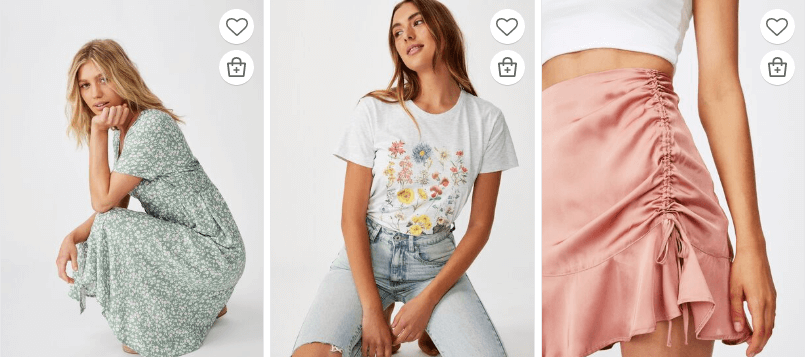 Image Source: https://cottonon.com/
Showpo
Showpo is a woman only fashion brand, presently available online for retail. Initially started as a product of passion by an ex-finance professional, this brand today is collectively run by a team of hundred twenty enthusiasts giving fashion goals to their customers around the sub-continent and even ships across the globe. Their range covers an entire wardrobe, you can explore their site for the most gorgeous contemporary dresses to sharp formal wear. They also specialize in accessories and footwear along with hosting some international cosmetic and beauty brands.
That is not all, Showpo can give you a very economic deal for shopping the most charismatic wedding apparel, making it a one-stop-shop for all your needs!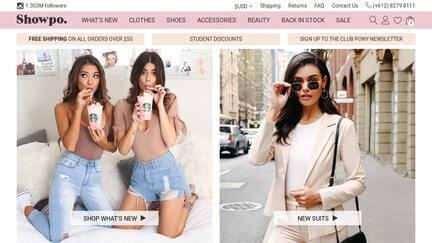 Image Source: https://www.sitejabber.com/
SPELL & The Gypsy Collective
A blend of chic and bohemian go hand in hand with the designs and collection of SPELL & The Gypsy. The brand is run by a sister duo based out of the lively Byron Bay. Their clothes and designs are inspired by the places they have traveled and explored. Each piece of clothing they design has a touch of memories, nostalgia, and the experiences they have gained. This makes every apparel reflect a part of them in their collection. Their style is unique, and the collection offers everything from party wear to swimwear. If you want to add a twist to your wedding, you should explore their wedding couture. SPELL & The Gypsy Collective also hosts an exclusive line for kids under the label, Little Gypsies.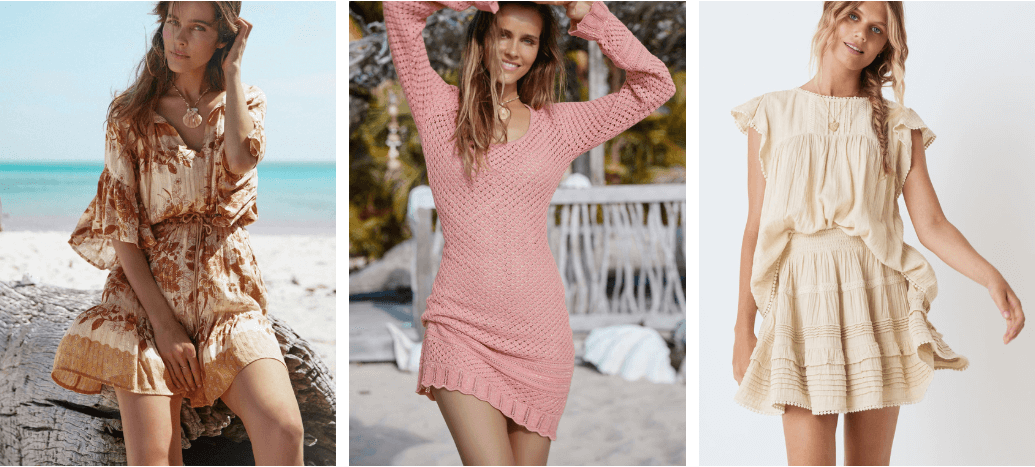 Image Source: https://aus.spell.co/
Saba
Simplistic, elegant and sharp designs are what classifies SABA?s style and designs. With a modern taste, superior tailoring and exceptional innovation, SABA couture in inspired by the vibrancy and novelty of the country. The designs are chic and speak loud about the creativity and integrity of the brand.
SABA specializes both in Women and Men couture, the styles display a sense of freshness and exuberance. Be it workwear, party wear or casual weekend raps, SABA has it all under one roof!
Choose from over 106 stores or shop at a click!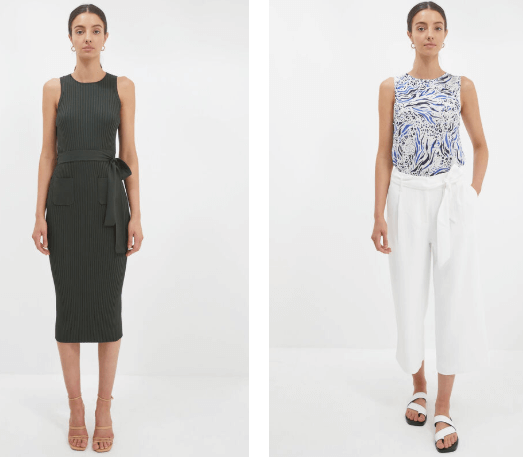 Image Source: https://www.saba.com.au/
Bali Body
Bali Body as they call it is a proud Australian brand producing luxurious skincare regime products derived from all-natural organic and vegan products. The Bali Body range is designed keeping in mind the most sensitive and vulnerable skin types; hence one can be rest assured before adopting these skin products. The collection features a sun care range, self-tanning products, regular skincare, and rejuvenation range, choose from these or pick a bundle of all!
Great to use and gift, Bali Body delivers worldwide giving you glowing and healthy skin around the year!
Image Source: https://www.newbeauty.com/
RM Williams
RM Williams by Reginald Murray Williams is one name etched in the heart of generations who have lived in the Australian Continent. They say that you can spoil an RM William piece, however, you can never destroy one. When it started RM William represents a bespoke range of leather shoes and accessories exclusively handcrafted for its customers. The brand has been worn by some very famous names including Former USA president Bill Clinton. Today this brand represents class, luxury, and extravagance. You would be doing something right if you have a bunch of RM Williams lined up in your cupboard. The brand also has a clothing range, which exuberates as much class and poise as its other products.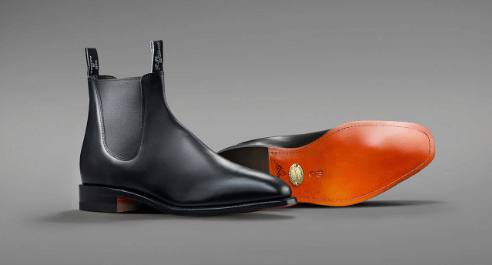 Image Source: https://www.rmwilliams.com.au/
LUMA
Luma was created by the famous Australian beauty and renowned model Jessica Hart. The products from Luma are enriched with unique properties of crushed pearls and are enhanced with top-notch quality components. Luma is one of the most sought-after brands for its range of makeup line and skincare products. Its creations come with a promise to enhance your natural beauty without harming the original skin type. All its product line has naturally sourced minerals such as mica, hyaluronic acid, and jojoba oil. Their natural radiance bronzing powder is a high seller and ?Just a touch lip and cheek tint? a favorite among the girls. From their skincare range, start your day with their ?fresh start cleansing gel? and ?Base perfecting priming moisturizer?. The brand is proud of its ultimate goal to make you feel empowered and confident.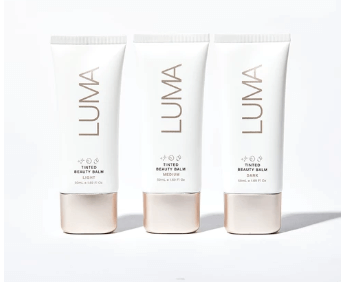 Image Source: https://www.lumabeauty.com/
Bon Label
There could be a bad day for a dress, or a jewelry piece or even a bad hair day, but a simple perfectly fitting tee can never go wrong! Team it with a pair of tattered denim or wear a pearl white plain one under your formal blazer- it never goes out of date or style. Bon works on the motto to produce quality clothing which is wearable with or without an occasion. Originating from the French lingual, Bon means good! And true to its name the overall theme of the brand exhibits positivity, joy, and calm. Bon tees and knits are crafted with care and organic cotton to help you stay in comfort all day long! Bon is an all-girls brand that was established in 2016 by Linda Smyth and the fabric used by the label is spun and wove in the home state itself.
Image Source: https://bonlabel.com.au/
There is no investor left unperturbed with the ongoing trade conflicts between US-China and the devastating bushfire in Australia.
Are you wondering if the year 2020 might not have taken the right start? Dividend stocks could be the answer to that question.
As interest rates in Australia are already at record low levels, find out which dividend stocks are viewed as the most attractive investment opportunity in the current scenario in our report Top Dividend Stocks to Consider in 2020
CLICK HERE FOR YOUR FREE REPORT!