Highlights

Leaked documents reveal Instagram's harmful effect on teenage girls.
Studies show Instagram usage affects the self-esteem, mood, body image, and the overall well-being of people.
Instagram motivates people to work out, but they also negatively affect people, especially young girls.
In the age of social media, influencers, and trends, creating a fitness regime which helps you overcome your unhealthy and unsustainable lifestyle is a great way to keep yourself motivated. Some influencers are stars we admire, while some are ordinary people who have become famous by using social media to create loyal followers.
Social media apps, such as Instagram, help people connect and can have positive mental-health benefits, which has changed lives of millions. But they also negatively affect people, especially young girls.
For years, Facebook and other social media apps have been facing criticism from experts and academic researchers for distortion of such craze and promotion of behaviours, which are sometimes unfeasible and unrealistic.
Last week, the Wall Street Journal published a series of mind-boggling articles based on some leaked documents. One of its articles revealed the psychological dangers that Instagram, which was acquired by Facebook a few years ago, sets for teenagers, particularly girls.
Catching them young
Teens have a huge online presence today and thus it is essential to understand the impact of social media on them. According to a poll conducted by the Pew Research Center, 89% of teens say they are online almost constantly or many times a day. Instagram is the most likely site to be used by teens when they go online. A study has also found that college students have the worst mood and life satisfaction on the day they use Instagram the most. Instagram usage affects their self-esteem, mood, body image, and their overall well-being.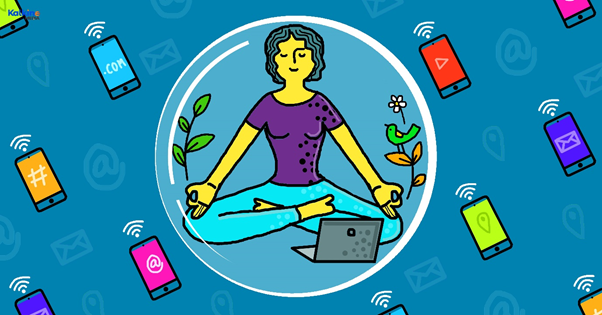 Source: Copyright © 2021 Kalkine Media
Ranging from unrealistic body images and filtered pictures to carefully selected pictures giving an impression of a perfect life, Instagram is responsible for destroying the average person's mental health. People, mostly celebrities, models, and influencers, are very selective in what they want to portray on their feed and how they want to be perceived by the world, and thus they use the photo editing and filtering capabilities of Instagram, which in turn creates an environment for upward social comparison, especially among teens who feel that those people are better than them. For example, young girls negatively compare themselves with supermodels, who seemingly have better lives and bodies than them, and thus fall into the trap of eating disorders.
ALSO READ: Facebook responds to WSJ's accusations
According to studoes, Instagram makes the body image issues worse for one in every three teen girls. Additionally, Instagram is blamed by teens for rising rate of anxiety and depression, which was a consistent reaction across all groups. According to some studies and surveys, Instagram makes the body shaming issues worse for 1 in every 3 girls. Additionally, Instagram is blamed by teens for rising anxiety and depression.
Social media apps, such as Instagram, help people connect and can have positive mental-health benefits, but they also make people, especially young girls, feel worse about themselves and their bodies, and create a distorted body image which in turn affects their mental health.
Hashtags like #Fitspo are used extensively on Instagram by celebrities, athletes, and lifestyle gurus when they post their pictures to promote a fit and healthy lifestyle. But the point of concern is that its hard to determine if these kinds of posts are inspirational and motivating or if they are sabotaging the individual health and fitness goals of average people.
Studies have revealed that social media apps increase the concerns of people regarding their bodies, their diet, and their lifestyle in general, as they compare themselves to fitness influencers who are perceived to be fitter than them. Instagram, and similar apps, are making the adoption of a healthier lifestyle more of a competition than a choice. Fitness related posts are supposed to create body positivity, but sometimes the same posts result in negative thoughts in the minds of people, making them believe that they are not good enough.
ALSO READ: How is social media affecting people?
Social media and a healthier lifestyle
Most people see fitness related posts on their Instagram feed, such as someone checking into a gym, sharing details of a weight gain/loss diet, or sharing the transformational journey from being overweight to becoming a model etc. This type of content surely does motivate several people to work on themselves and achieve their fitness goals, but it also brings out the competitive nature among people, which is more common among women.
No matter what, Instagram is still a source of information and education for many, and it impacts the approach of people towards their health. Fitness influencers and brands are relied upon by Instagram users, which is a double-edged sword as a lot of misinformation can as well be created by the app.
Concerns shared by nutritionists regarding excessive dietary advice on social media are growing day by day. The advice given by influencers are usually quite conflicting and instead of simplifying the complexities of choosing a healthy lifestyle they make people embrace dietary plans that are way too restrictive and otherwise unhealthy. In some cases, such influencers aren't even qualified enough to offer health and wellness advice. Instead, what they post on Instagram may potentially be driven by a desire to promote certain products and get paid for it or simply to promote their own personal brands. Also, the fitness expectations may become skewed in terms of results as average people don't have access to the fitness-related resources that influencers have.
Bottom line
Despite drawbacks, Instagram has the potential to play a pivotal role in creating a positive influence on people and encouraging them to take action and start participating in health activities, such as joining a running club, signing up for a yoga class and so on.
ALSO READ: How Stress Can Affect Your Workout, Fitness