Highlights

In today's digital world, starting a side hustle is easier than ever.
Online teaching, blogging, and affiliate marketing are some of the activities you can try for a second source of income.
These side hustles are easy to start and are some of the most inexpensive ones.
If you are striving to make ends meet or just want to ramp up your income, then it might be time to embark on some side hustles. While searching online to start a new business or take up a new side job to bolster your earnings, you might come across hundreds of ideas; some of them might not be practical or feasible for you.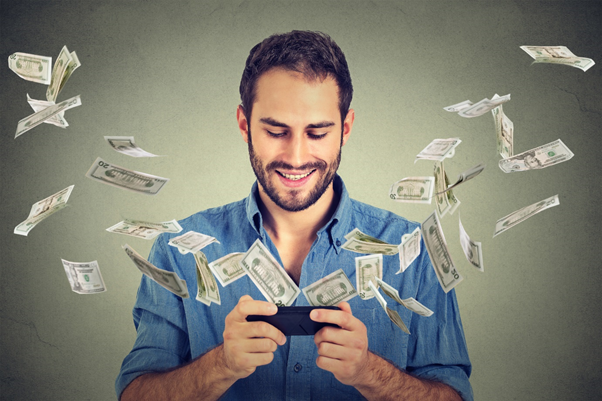 Image Source: © Kiosea39 | Megapixl.com
As Warren Buffett says, "never depend on single income. Make investments to make a second source." If you are looking for some practical ideas to start your side hustle, then we have got you covered. Here is a list of five such ideas.
Read More: What COVID-19 pandemic taught us on managing our finances
Sell niche services on the internet
In the world of digital connectivity, you can offer your special skillsets to virtually anyone in any part of the world. Many freelancers tap this opportunity to work remotely. For e.g., if you are good at copywriting, you can write sales pages or landing pages for websites after your 9 to 5 job.
Some of the most popular marketplaces for this are Fiverr, Upwork, Guru, etc.
Sell online courses
Online teaching/courses are becoming increasingly popular, especially since the COVID -19 pandemic hit the world. With schools and colleges completely closing down for a long period, online tutors have come to rescue.
Want to jack up your income? Here are five side hustles to try
If you have an excellent grasp over any subject/topic/concept, then you can either take live online classes or make a series of recorded sessions and sell then online. Udemy and Coursera are two of the most popular portals for online courses.
Start a blog
Starting a blog is one of the most popular yet practical side hustles people take on for some extra bucks. Bloggers with a very high traffic on their blogs and a rich social media presence are easily making more than the average salary of most employed people.
However, blogging is not easy and requires good writing skills, which fortunately could be learned. Also, it might take a couple of years before your blog is ready to be monetised; therefore, persistence is also required.
Create a YouTube channel
YouTube has given a lot of people a platform to showcase their skills (whatever they may be) to the world. If you are good at animation, you can make short animation videos. If you are a gamer, livestreaming on YouTube can also get you some extra income.
Making tutorials, documentaries, vlogs, talk shows, etc. could be posted on YouTube for the world to see.
Affiliate marketing
Affiliate marketing is an arrangement by which retailers pay a commission to the person who sells their products. It is one of the simplest ways to make money as all you have to do is sell products without having to deal with cost, manufacturing, transportation, service, etc.
However, it requires a lot of efforts to build a following so that customers can trust you for the products you would be promoting. Also, selling and marketing skills are highly required, which can be learned.
Bottom Line
Not depending on a single source of income is one of the cornerstones of financial freedom. It lowers the dependence to rely on one income stream. It you are looking to start a side hustle, it is easier than ever in today's world of internet.
You can start making money sitting at your home without quitting your full-time job. However, like anything in life, the more efforts you put in, the more worthy rewards you can reap; hence, in order to grow these income streams, one has to put in sincere efforts.
Read More: 3 Financial tips to get you through coronavirus pandemic