Highlights

In August, Google banned eight fake cryptocurrency mining Android and iOS apps that were used by scammers to steal money from investors.
TreandMicro claims that there are over 120 fake cryptocurrency mining apps still in used, which can dupe investors any day.
One of the most common ways to spot fake crypto apps is to look carefully for legitimacy of the app and analyze ratings, downloads, and reviews.
Despite of all the ups and downs in 2021, the cryptocurrency market is still booming, and many people are investing a lot of money to get a good return. With the rising trend of the new mode of income, even scammers are taking advantage of the craze.
Last month, Google banned eight fake cryptocurrency mining Android and iOS apps that were used by scammers to steal money from investors who believed they have installed banking, financial trading or cryptocurrency apps from a trusted organisation. TreandMicro claims that there are still over 120 fake cryptocurrency mining apps still being used.
These apps ask to invest in the cloud-mining operations for a fragment of the crypto mining. Once investor installs the fake app, the scammer would convince them to invest in cryptocurrencies and in case they mention their account details scammers steals money from their real bank account.
How to spot a Fake Crypto App?
The scammers are also creating fake version of the App store download page, and if the user proceeds to enter their Apple ID credentials attackers may use their information this method of attack is known as phishing.
With the boom in cryptocurrency market, scammers are attracting investors with lucrative offers, deals and promises of big profits in return. These fake apps are named around cryptocurrencies such as Bitcoin Miner, Bitcoin, Bitcoin (BTC) and other.
These fake apps offer subscription services costing up to US$15 per month and futures that promises increased mining capabilities.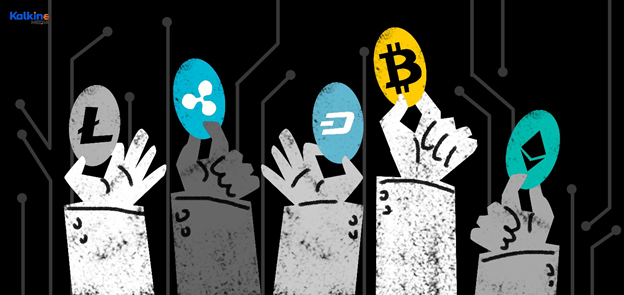 Source: Copyright © 2021 Kalkine Media
The identified fake apps that have now banned by the Google play store are:
BitFunds Crypto Cloud Mining
Bitcoin (BTC) Pool Mining Cloud Wallet
Ethereum (ETH) - Pool Mining Cloud
Crypto Holic Bitcoin Cloud Mining
Daily Bitcoin Rewards Cloud Based Mining System
Bitcoin 2021
MineBit Pro - Crypto Cloud Mining & btc miner
Bitcoin Miner Cloud Mining
In fact, the two these apps were paid apps, Crypto Holic Bitcoin Cloud Mining, which cost US$12.99 and Daily Bitcoin Rewards Cloud Based Mining System, which cost US$5.99. Other than this, these app prompted users to upgrade their crypto mining capabilities by purchasing their favorite mining machines, which will yield more coins at a faster rate.
How to Spot Fraud Crypto Mining Apps
Check the legitimacy of the App
The first step should be checking legitimacy of the app carefully. If you are installing a new app, then you need to be careful about your choice.
If the app developer is not reputed there might be chances that it is a scam and even if the developer is reputed check its legitimacy and hackers develops fake applications in the name of a reputed application.
On the well-reputed apps, all the necessary information of the developers is mentioned in the play store. User should also carefully read all the terms and conditions before clicking I agree.
Also read: Cover crypto to shut down. What happens to token holders now?
Analyse ratings, reviews, and downloads
Before installing any app carefully check the number of downloads or ratings on the play store. If the app has lower ratings and several downloads, then conduct more research about the app.
Also look if other users had bad experience with the app as they often leave a bad review and look if the developer is responding to the queries. However, it is possible to generate fake reviews so be careful.
Once you have researched about the application, its reviews and legitimacy, check the reputation of the app from different source such as watch videos, read articles and interviews of various crypto experts.
Research the people or organization behind the application
Always use an app that is backed by a reputed crypto expert or organization. Also carefully conduct background research of the organization behind the application.
Always read news related to cryptocurrency from different authentic news sites to get updated about anything such as scams in the cryptomarket space. You can use Google or the popular crypto news sites such as CoinDesk, Cointelegraph and Cryptocurrency News (CCN).
Check for the permission required
Users usually allow all the permission asked by the applications which is actually dangerous. While doing this you may give access to your personal data legally, so before giving permission check what permission an application is asking for. For example a crypto app does not need permission of your camera or bank details. Also, check if the app wakes up automatically in the background, it is a red signal.
Also read: South Korea's strict crypto regulations: Will investors face the brunt?
Conclusion
Before downloading any crypto app do follow the above-mentioned steps to avoid any scam or fraud. Trend Micro also suggests that try using a wrong cryptocurrency wallet address as such apps don't do a check on the wallet address as they are connected to them.
Thus, they accept an invalid wallet address too. Such apps also charge a higher handling fee compared to the market standard and if your phone restarts after mining starts and the mining app is killed in the background, the system will forcibly clear the counter, resetting it to zero.