Summary

The new IPCC report on the climate crisis is 'code red for humanity' as climate is changing in unprecedented and irreversible ways.
In addition to affecting the environment, climate change also influences the personal finance of households.
Green financial products and sustainable investments can be used to mitigate the impact of climate change.
A few months before the United Kingdom is all set to host the key climate summit Cop26 in Glasgow in November, the UN's Intergovernmental Panel on Climate Change (IPCC) released its latest report on Monday, which could prove out to be a wake-up call for countries to fight the menace of climate change. This recent IPCC report is the first major review of the climate change science since 2013.
According to the UN chief, the report is a 'code red for humanity', but as per scientists and experts, the crisis can be tackled before it becomes a global catastrophe. Climate change is a crucial subject as it doesn't only negatively impact the environment, but also your wallet. Let's understand how.
Impact of climate change on your wallet
Tackling climate change by cutting emissions and reducing the global carbon footprint will make everyone's lives better in the long run, but what about the short-term problems? For reaping the long-term benefits of measures to tackle climate change, households have to go through the short-term financial pain associated with higher prices and a higher cost of living. Humans are unambiguously responsible for global warming and acting fast could possibly help in controlling the already done damage from worsening further. A changed behaviour is crucial to compensate for the devastation, but it leaves an impact on your personal finance.
ALSO READ: Scientists update forecasts on the need of a better climate modeling
Energy efficiency makes lives better and provides long-term benefits, but it comes with higher costs in the short run. It is quite expensive for households to make their homes energy efficient. It may very well cost tens of thousands of pounds for households to upgrade an older home with retrofitting energy savings measures. Will this upgrade save costs in the long run? Yes. But it will take around 10 to 20 years to recover the costs through lower bills.
According to a British financial services comparison website, GoCompare, an 84% increase in electric car insurance quotes has been witnessed in the past year. Nevertheless, the comparison website has forecasted that before the planned 2030 ban on the sale of petrol and diesel vehicles, the electric vehicle market will not witness any mass uptake of EVs. EVs are costly, and if households plan to buy a new electric car, they may easily have to pay spend £5,000 to £10,000 more than what they would spend on its buying petrol or diesel equivalents. An alternative would be to buy a second-hand electric car, but the second-hand cars come with an older generation of battery, with a smaller range. Thus, buying a new EV for the first time might be needed for households who have tended to drive second-hand EVs. Just like retrofitting energy savings measures at homes, EVs also might take years to recover the costs.
ALSO READ: Are these the 10 hottest electric vehicles of 2021?
Additionally, climate change could also have an impact on your insurance cover, food, as well as utilities. Natural disasters, which are becoming more and more prevalent as a result of climate change, may push the insurance companies to raise their premiums to compensate for it. Your food bill may inflate due to droughts and unpredictable weather patterns which lead to shortfalls in the total produce.
Electricity also might get a lot more expensive if the temperature keeps getting warmer and the dependence on ACs keeps rising. More importantly, your medical bills also may inflate due to health issues arising because of climate change. Clean air, water, and food might not be available for all, and extreme heat may also lead to illness and deaths. Different regions will be hit differently, and elderly and young people would be affected more, but the overall healthcare costs of households is bound to rise.
On a greater scale, the whole economy can be negatively impacted by climate change. The heat will lead to a rise in work-related stress, which will in turn reduce the productivity leading to wage as well as job losses. According to a 2019 International Labor Organization report, global warming is expected to create global productivity losses equivalent to 80 million full-time jobs in the year 2030. Labour hours as well as wages will be lost, which will further worsen the economic condition of already poor households.
ALSO READ: NASDAQ, S&P 500 hit all-time highs after infra deal, labor recovery
A changed behaviour
A changed behaviour and an energy efficient lifestyle are needed to control the climate crises. At an individual level, households should engage in energy efficiency measure, like turning your electronics off when not needed, or carpooling and saving fuel if possible. This is a win-win situation as it will save your money as well as the environment. Knowing your insurance options is also important to get the needed coverage at the best price. Smarter grocery shopping and converting kitchen scraps into food is a sustainable option. A socially responsible investment strategy must be adopted by households to generate sustainable long-term returns.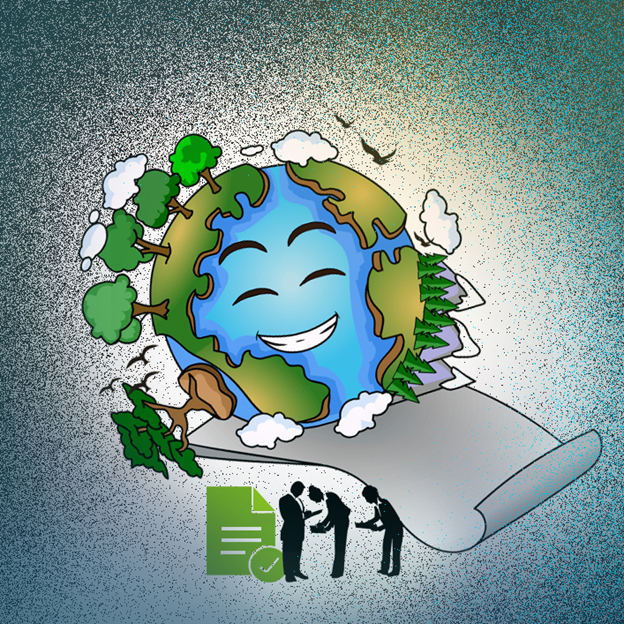 ALSO READ: What are Green Bonds?
Green bonds and financial products
Green bonds are offered for savers by some providers, like Gatehouse Bank. The aim of green bonds is to mitigate the carbon emissions and tackle climate change with smart financing. Green mortgages are also offered to homeowners by the lenders, which gives them access to credit at a cheaper rate. If the rate isn't discounted, then some distinctive incentives are offered to the borrowers for meeting the energy efficiency criteria.
ALSO READ: How Green Mortgages Can Revolutionise Energy Efficiency in the UK
Other green ways
The pension schemes and investments have the potential to make a significant difference in mitigating the impact of climate change. Around £2.6 trillion is circulating in UK pension schemes alone, which must be put to good use to help generate maximum returns while helping in the conservation of the planet. The insurance and long-term savings sector must work in alignment with the Net Zero goal and support green infrastructure through sustainable investments. The funds must be channelised towards companies which are working to provide climate solutions, so that people can reap maximum benefits out of their investments, while contributing towards to overall betterment of the planet.