Source: Africa Studio, Shutterstock
Belo Sun Mining is inches away from exploring a gold mine in the Amazon rainforest. Its proposal on how the exploration would impact indigenous people was permitted by the Brazilian government.
The gold miner will have to maintain high eco-friendly standards and is expected to pay approximately C$ 170 million in taxes. The exploration will also generate hundreds of jobs for the locals.
This approval could bring a spark to the Toronto-based company's stock. Let us check how this gold-stock faring:
Belo Sun Mining Corp (TSX:BSX)
The metals and mining firm has operations across Canada and Brazil. The company has a market cap of nearly C$ 346 million and a price-to-book ratio of 6.909.
The precious metal stock has yielded more than 58 per cent returns in the past one year, outpacing the S&P/Toronto Stock Exchange Gold (Sub Industry) Index that is up over 49 per cent in the same period.
The stock has recovered by 114 per cent from its 52-week low of C$ 0.355 per common share. It was trading at C$ 0.76 per piece at market close on Friday, March 26.
However, the stock has declined by almost 21.70 per cent year-to-date (YTD). The stock has witnessed marginal growth of 7 per cent month-to-date (MTD).
The yellow metal explorer has 455 million listed outstanding shares on the TSX, along with an average 30-day volume of 327,629. But the stock could fluctuate in the upcoming sessions.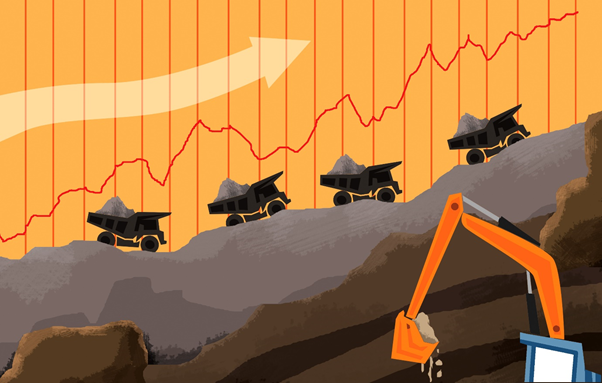 Source: Copyright © 2020 Kalkine Media Pty Ltd.
As of June 2020, the mining firm had total available cash of C$ 32 million and reported no debt. The above working capital could suffice for the upcoming few years.
However, the recently announced Amazon rainforest site investment is almost six times more than the available balance. Hence, Belo Sun Mining Corp will have to raise money through share offerings or applying for a credit facility worth more than C$ 100 million.
The above constitutes a preliminary view and any interest in stocks should be evaluated further from an investment point of view.