Summary

Dash's developers claim that their decentralized payment network is better than Bitcoin as it offers fast and private transactions at a lower fee.
While Bitcoin crashed, Dash crypto recorded a surprising volume surge of 536 per cent in the last 24 hours.
Dash token could rise five-fold by 2022 amid the crypto market consolidation and higher demand for private transactions.
While Bitcoin (BTC) noted a sharp fall, cryptocurrency Dash (DASH) climbed by more than six per cent on Monday, July 19. Its volume too rocketed by a whopping 536 per cent to US$ 1.2 billion in the last 24 hours, as against its market cap of US$ 1.25 billion.
Dash is often considered to be an alternative digital payment network to Bitcoin, as it claims to offer a fast transaction gateway at a reasonable fee without compromising privacy.
This altcoin, which derives its name from 'digital cash', is well known among tier-2 decentralized financial networks for providing secure and instant payments throughout the world.
Dash (DASH)
Dash token was launched in January 2014 under the XCoin project and later renamed as DarkCoin. Its core team finally altered the network and its ticker symbol to DASH in March 2015.
Dash has features like InstaSend, masternodes, ChainLocks, and PrivateSend that optimize its payment ecosystem. It uses a proof-of-work model to execute its operations, representing a seven per cent reduction in mining-led emission rate.
The crypto payment network has a circulating supply of over 10 million tokens vis-à-vis a maximum supply of 18.9 million coins. It has a capped its token circulation to an upper limit of 18.9 million.
The proof-of-service consensus helps the project to control almost 51 per cent of the Dash network, which is secured by ChainLocks.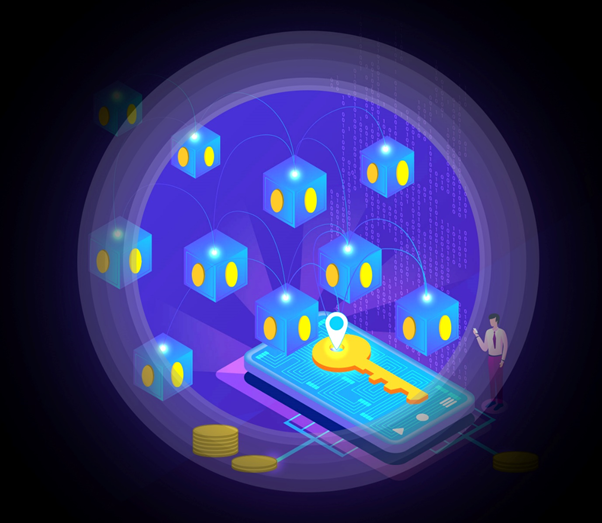 Copyright © 2021 Kalkine Media
What is Dash's crypto price prediction?
Dash's 23 per cent year-to-date (YTD) gain is almost 10 times higher against that of Bitcoin's, which is up around two per cent this year. The crypto payment platform's native coin has gained 75 per cent in the last one year.
Dash is trading at US$ 124 apiece and is situated at the 53rd position, as per CoinMarketCap. It has a 0.11 per cent share of the overall crypto market.
The token recorded its all-time high of over US$ 1,500 apiece in December 2017, but failed to gain the same traction in the second crypto boom. Dash has a one-year high of US$ 477 apiece (May 6), up 284 per cent against its current price.
Dash is eyeing the nearest target of US$ 150 apiece this year, led by the high transaction volume. On the back of its secure payment facilities, the token could rebound to US$ 400 apiece by the fourth quarter of 2021.
Dash crypto may deliver five-fold returns by 2022 in the wake of crypto market consolidation. However, high volatility and regulation could cause a pullback in the decentralized payment space. Thus, high-risk factors are also aligned with the project.
Where to buy Dash token?
Dash is available for trade on mainstream crypto exchanges like Coinbase, Binance, Kraken, and Huobi Global. It can be exchanged against conventional money and digital currencies like BTC, USDT, and ETH.