Highlights

A Bitcoin Price Pump drive is set to take place on September 7.
Enthusiasts are calling on people to buy US$30 worth of cryptocurrency to celebrate El Salvador's Bitcoin adoption.
One Bitcoin was priced at over US$51,000 at the time of writing.
Even as El Salvador becomes the first country to accord the status of 'legal tender' to Bitcoin, some Bitcoin experts are celebrating the move.
This celebration has buying US$30 worth of the cryptocurrency at its heart. This sounds familiar to how a section of retail investors led campaigns to boost the market cap of meme-stocks. The GameStop price pump was one of the biggest sensations in the recent history of stock markets.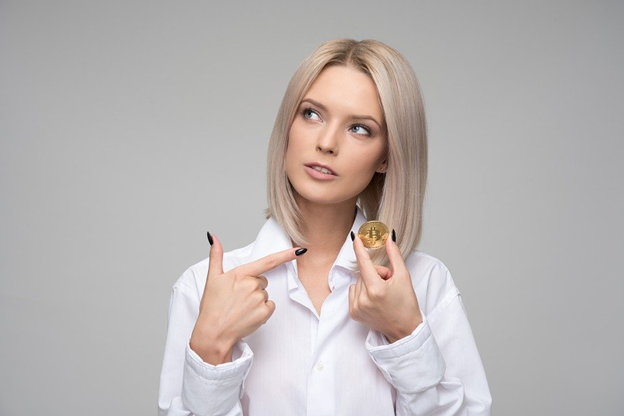 Image source: Pixabay
What is the Bitcoin price pump drive?
On social media platforms including Reddit, crypto enthusiasts are calling for the purchase of Bitcoin to mark El Salvador's move. The drive is a coordinated campaign.
Also read: Can Bitcoin be termed as the 'asset of the century'?
The impact of this movement, which will strike September 7, is uncertain. If a large chunk of Bitcoin enthusiasts backs the drive, it can result in the market cap surging. Will the movement turn into a frenzy or not will become clearer after the deadline hits.
What is new in El Salvador's Bitcoin development?
In June this year, the Central American country passed a law to let Bitcoin become legal tender alongside the US dollar. El Salvador does not have a local currency. The president is of the view that Bitcoin adoption will bring down the cost of remittances.
Also read: How Can I Buy Cryptocurrency In Canada?
On September 7, the law comes into effect. To facilitate the adoption, the government has bought 400 Bitcoins. These were procured in two tranches of 200 Bitcoins each. According to an estimate, these Bitcoins are worth over US$20 million.
In another message, President Nayib Bukele has proposed giving US$30 worth of Bitcoin to each Salvadoran.
In a separate development, a survey by the Public Opinion Institute of the Central American University has found that approximately 70 per cent of the country's citizens are not in favor of Bitcoin adoption.
How is Bitcoin performing?
In mid-April, Bitcoin reached an all-time high of over US$64,000. This was followed by a sizeable drop on the back of China's crackdown and concerns over the environmental costs of Bitcoin mining.
The cryptocurrency has gained value in recent weeks. The price is hovering over US$51,000. The crypto market is now worth approximately US$2.35 with other crypto tokens including Ether and ADA (Cardano) also fueling the bull rally.
Also read: Cardano now the 3rd largest crypto. What is ADA's price prediction?
Bottom line
Bitcoin enthusiasts are eyeing a price pump drive to celebrate the cryptocurrency's legal tender status. If a large number of buyers partake in the movement, it can take the price northward.