Summary

It is the right time to crystallize your crypto investments as the market goes bearish.
Crypto specialists estimate that the digital assets will get consolidated by the end of this year.
New crypto investors must research beforehand and avoid the frenzy buying in meme-inspired tokens.
As Bitcoin value nosedives to month-low, crypto investors have been discussing their portfolios on social media platforms – continue hodling or exiting? However, claiming profit or loss before crystallizing their investment does not hold any real value when it comes to filing taxes. After selling cryptocurrencies at profit or loss, investors can liquidate their holdings and repurchase again to register realized capital gains or losses.
Earlier, crystallization of crypto investments was quite tedious due to massive volatility, but has mellowed down on a year-over-year basis. Hence, selling and buying crypto tokens for tax adjustments can be executed amid the current consolidation.
Is it the right time to crystallize your crypto investments?
Most crypto purists follow the "hold for dear life (HODL)" strategy, also known as HODLers. New investors who entered the crypto space during its peak calling themselves HODLers does not make any sense as their portfolio reflects 60 per cent to 70 per cent losses.
Under the above circumstance, you can crystallize your investments in digital assets and revamp your portfolio with promising cryptocurrencies that are likely to offer long-term capital appreciation. This process could reduce your capital gain tax liability.
As per Reuters reports, a study shows that 70 per cent of institutional investors are still bullish on the crypto market and poised to buy digital currencies. Thus, the market has sustainable growth catalysts in the upcoming years.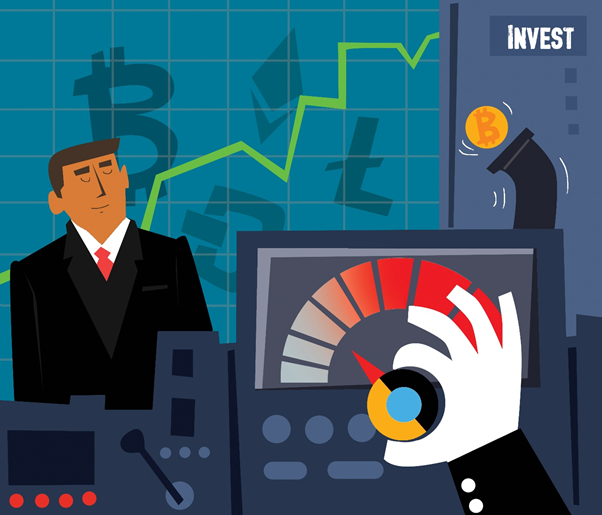 Copyright © 2021 Kalkine Media
What is the right time to enter or re-enter the crypto market?
New crypto entrants buy tokens based on social media-based hype and due to the fear of missing out (FOMO). They often fail to conduct prior research. Some of these frenzy crypto buyers also adopt a HODL stance on meme-inspired tokens that has backfired with an 80 per cent to 90 per cent decline.
After exiting the crypto market right now, you could do your own research (DYOR) and stay away from the digital tokens for this summer. Crypto experts have already forecasted a bearish market movement for the current quarter.
If you are looking to reshuffle your portfolio, then beware of pump and dump projects. You may invest in value decentralized finance (DeFi) platforms' utility cryptocurrencies. Even institutional investors have been waiting for the right time to enter the crypto space.
You can enter cryptocurrencies that are less volatile and consolidated in nature, so that the holdings can be easily crystallized. Crypto projects that deal in non-fungible tokens (NFTs) could also be one of the best options to explore.
Bottomline
Crystallize your crypto investments, do not invest in any cryptocurrency on the back of social media-created buzz, and never go all in with one project.