Summary

Bank of Canada's central bank digital currency (CBDC) could be a game changer in the crypto space, if implemented.
CBDCs, like cryptocurrencies, are based on blockchain and distributed ledger technology.
However, CBDCs will be underpinned by 'clear legal framework', unlike the current crypto coins and tokens, which have no regulatory oversight.
Is the Bank of Canada coming out with a central bank digital currency (CBDC)? Are there any chances Canadians will start using CBDC in 2021? There are many questions like these. Instead of speculating, the best way is to look for their answers from reliable sources.
Canada's central bank will be at the heart of any development in the CBDC space. It will decide broad contours and on how and when the pilot project for implementation begins. But before jumping to that part, let's touch upon some basic misperceptions surrounding CBDCs.
Image source: Pixabay
Are CBDCs like Bitcoin?
No, CBDCs are not regular cryptocurrencies like Bitcoin or Dogecoin. The former do share some features of cryptocurrencies, but stark differences also exist. For example, in a report compiled by multiple central banks, including the Bank of Canada and the Bank of International Settlement (BIS), there is a mention of 'leveraging distributed ledger technology'. The same tech, popularly called blockchain, also underpins the cryptocurrency world. The report, published in October 2020, is one of the most recent institutional take on the development of CBDCs. It argues CBDCs have to be underpinned by 'a clear legal framework', which means they will be unlike bitcoin, which has no regulatory oversight.
Bank of Canada and CBDC
In its February 2021 press release, the central bank says it has yet to finalize any design, and it is still 'researching potential system designs and models'. In the same press release, the Bank categorically says there are 'no plans to issue' CBDC. For now, it is only 'ramping up contingency planning'.
The Bank has roped in three teams, one each from the University of Calgary, the McGill University, and the University of Toronto and York University (working jointly), to suggest ideas for designs of any CBDC whenever launched. The three project teams have submitted their proposals, which were published in February 2021. What may follow is the Bank's adoption of these ideas and a public consultation with respect to CBDC, but these developments will take time.
The Bank of Canada has been optimistic about the distributed ledger tech. In May 2019, much before the investor frenzy in cryptocurrencies space, the Bank teamed up with the Monetary Authority of Singapore (MAS) and conducted an experiment on cross-border remittance using CBDC. This was followed by an acknowledgement that cross border payment is 'slow and costly'. The experiment was meant to leverage the technology's potential in making such remittances faster and cheaper. The stakeholders involved in this experiment admitted to the 'enabling features' of CBDCs, tokenization and distributed ledger tech.
Payments Canada and CBDC
A definitive clue of how CBDC in Canada will be shaped lies in a research paper by Payments Canada, a not-for-profit agency that handles country's clearing and settlement systems.
In the paper, published in March 2021, Payments Canada envisions a CBDC that can address concerns regarding payment service providers (PSPs) in the financial ecosystem. The agency highlights that PSPs are for-profit entities and their prevalence in clearing and settlement systems poses risk to users and their data. It has cited the example of China, where over 90 per cent of all mobile payment transactions are facilitated by private players, Tencent and Alibaba. These PSPs resulted in a large-scale decline of use of physical yuan in China and compelled the pilot rollout of central bank-issued digital yuan.
Digital yuan is not the ideal CBDC, and in a world where different central banks have different priorities and ways to achieve them, no two CBDCs may have identical features. In digital yuan, the People's Bank of China (PBC) has infused full visibility of every exchange of money. At the same time, the PBC has preserved the feature of fiat currency in its digital yuan by making its holder eligible for direct claim on the central bank. In its paper, Payments Canada concludes CBDCs can bring a slew of benefits including increased access, curb of the dominance of PSPs, visibility and traceability of all transfers, and reduction of complexities and layers in the present clearing and settlement system.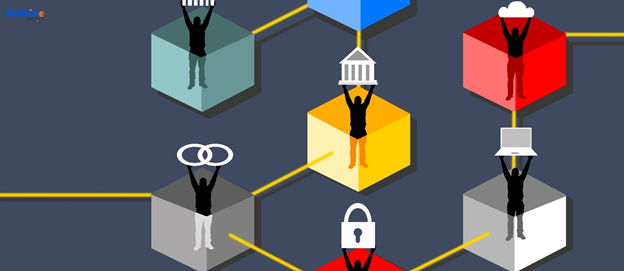 Image: © Kalkine Image 2021
Do we have more hints on Canadian CBDC?
Some hints on how the Bank of Canada looks at the CBDC space exist in February 2020 Executive Summary of the bank on 'contingency planning for CBDC'. It argues that if fiat paper currency usage in Canada continues to decline and if some alternate digital currency issued by a private player gains momentum and seeks to replace the Canadian dollar as store of value and most preferred mode of payment, the central bank-backed CBDC will become a necessity. The paper also mentions central bank's clear stance against any challenge to its sovereignty over country's monetary policy and its status as the lender of last resort.
In the most recent comment on the subject, the deputy governor of the Bank in May 2021 said there is no 'strong case' for issuing CDBC at this moment. He, however, accepted that the world is 'progressing very rapidly' in this direction, and the pandemic has renewed the interest in this space.
A clear approach of the Bank, as can be gauged from various press releases and white papers, is wait and watch, but at the same time, not a complete ignorance or rejection of the subject. The Bank is working with various consultants and stakeholders on any likely design of CBDC.
When exactly will Canadians start using CBDC is anything but certain.