Summary

Russian giant Gazprom will award an NFT to the best goal scorer of Euro Cup 2020.
The prestigious football championship started on June 11 and its final will be played in London next month.
NFTs' popular is soaring alongside the crypto boom.
To capitalize on the increasing popularity of non-fungible tokens or NFTs, work for a unique art installation was completed in Russia's St. Petersburg, which is hosting seven matches of the ongoing UEFA Euro 2020 football championship.
The unique art will be digitized and transformed into a non-fungible token trophy. Energy giant Gazprom, Russia's largest company and one of the official sponsors of the Euro Cup, came up with this initiative.
The NFT will be awarded to the best goal scorer of the championship. Gazprom had signed famous Russian calligrapher Pokras Lampas for making the NFT. The unique artwork was completed last week, and it comprises 432 footballs containing calligraphic patterns of the championship name -Euro Cup.
After the selection of the top goal scorer upon completion of the championship, the winner's ball will be added to the unique art.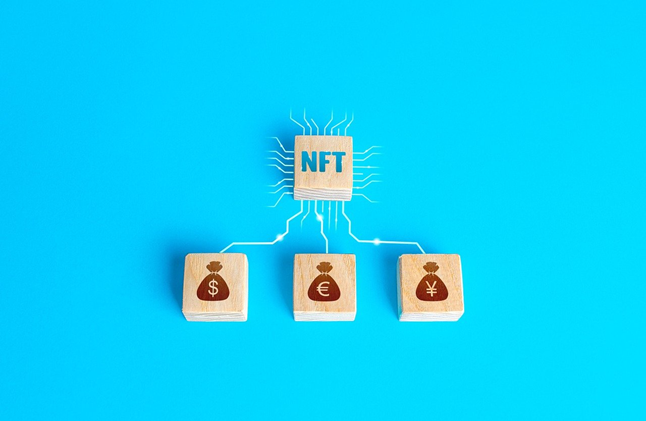 Source:Pixabay
The 'Goal of the Tournament' will be the first-ever digital trophy in the history of football. Speaking about the art, Mr Lampas reportedly said that the NFT allows him to represent Russia at a global level.
UEFA Marketing Director Guy-Laurent Epstein has applauded Gazprom's move and said that the company is a trusted UEFA partner for many years and contributes to the development of the world's most popular game.
Are NFTs the future?

Just like cryptocurrency has disrupted the financial world, it seems non-fungible tokens will disrupt the world of art in the coming years.
Non-fungible means something that cannot be replaced or interchanged, hence non-fungible tokens are non-identical and the owner of an NFT will always possess a unique digital art.
According to Nasdaq, NFTs are important for artists because it verifies the authenticity and originality of an artist's work. Also, because of blockchain technology, the digital artwork cannot be replicated and once an NFT is verified, the artwork will never have to be questioned.
This year has seen numerous high-profile NFT sales. For instance, in March, Twitter CEO Jack Dorsey sold his first-ever tweet as an NFT for US$ 2.9 million. On the other hand, a video clip of famous basketball player Lebron James was sold for US$ 208,000.