Summary

Dogecoin mining is 10 times faster than Bitcoin's mining transaction.
Crypto miners have been getting 10,000 new Doge tokens by creating a new block.
Doge miners use GPUs and ASICs to solve complex codes to mine new crypto tokens.
Dogecoin came into being as a mere parody token in 2013. Until 2020, its mining had also not quite taken off due to its low token value.
But things have since changed for the Shiba Inu-themed cryptocurrency. It not only rose to become one of the top five tokens earlier this year, but also presently records a year-to-date growth of over 4,845 per cent. The token also maintains its position among the top 10 digital assets, with a market cap of over US$ 30 billion.
This has helped turn the crypto community's attention to Dogecoin, triggering a jump in its mining in the second quarter of 2021.
Businessman Elon Musk, the self-proclaimed 'Dogefather', can also be counted as one of the bullish catalysts behind Doge's mining success.
The Tesla (TSLA:US, NASDAQ:TSLA) owner has already extended his support to Dogecoin developers and has also hinted at his intentions to use Dogecoin as a payment mode for his products. He is also pitching for the green crypto mining initiative.
How to mine Dogecoin?
The mining of Doge tokens is considered to be easier compared to that of Bitcoins, as creating a Dogecoin block is said to be 10 times faster than mining one block of Bitcoin.
Mining one block of Dogecoin can get miners 10,000 tokens.
Crypto miners can create new complex computations using application-specific integrated circuit (ASIC) and graphics processing unit (GPU) machines. After China's crackdown on the crypto mining process, mining equipment prices have fallen drastically, and the Dogecoin fanbase seems to be taking advantage of this.
Dogecoin's blockchain platform uses the same mining process as Bitcoin and Ethereum by adding new agreement blocks and verifying genuine transactions between Dogecoin traders. The meme crypto network has an unlimited supply of tokens with a current circulation of over 130 billion coins.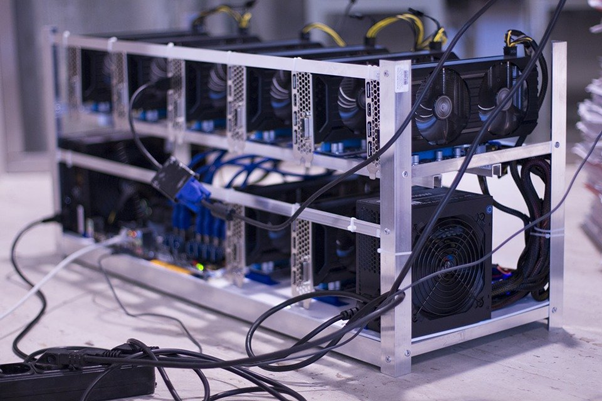 Source: Pixabay.com
After massive regulatory restrictions of crypto mining, Dogecoin miners have opted for "Proof-of-Work" and "Proof-of-Process" approaches. The rising competition between crypto firms and individual miners has been making its mining process a bit difficult. However, Dogecoin's project is developed on the Litecoin blockchain that allows faster peer-to-peer transactions and a simpler mining process vis-à-vis Bitcoin.
Doge token transaction is said to take about a minute to get executed. In contrast, a transaction in Bitcoin can take as long as 10 minutes to get added to the blockchain ledger.
Crypto miners make a digital queue to mine 10,000 Doge coins per block by creating the most complex and unique code, which is also called "hash targets". The rising Dogecoin mining demand could make its blockchain ledger secure and difficult to crack.
The above constitutes a preliminary view and any interest in stocks and cryptocurrencies should be evaluated further from investment point of view.