Restaurant Brands International Inc. (TSX:QSR), the owner of popular food brands such as Burger King, Popeyes Louisiana Kitchen, and Tim Hortons, is the third-largest global fast-food restaurant chain. The company generated C$ 30.7 billion from sales in 2020.
At the end of the first quarter of 2021, 95 per cent of its restaurants were operating worldwide, including all restaurants in North America and the Asia Pacific. Thus, the company reported unexpected earnings of 10 per cent year-over-year (YoY) for the first quarter of 2021.
Its quarterly earnings were US$ 0.55 per common share, surpassing analysts' estimation of C$ 0.50 earnings per share. Comparatively, the company posted earnings of US$ 0.48 per common share a year ago.
After the massive nose dive in March last year, the stock rose above its pre-pandemic price levels and returned almost 20 per cent in the last one year. The company increased its quarterly dividend for the first quarter by 2 per cent to US$ 0.53 per share against US$ 0.52 at the end of 2020.
Let us delve into this consumer goods stock's price performance:
Restaurant Brands International Inc. (TSX:QSR)


RBI's current stock price is C$84.38 apiece and the market cap is C$ 25.61 billion. It has a return on equity of 21.6 per cent.
At this price, the stock is trading in the bullish zone, up 9.31 per cent from 200-day of simple moving average (SMA). It is slightly down by 3.37 per cent from its 52-week of 87.32 apiece (recorded on May 3, 2021).
The stock has outperformed the S&P/TSX Restaurants (Sub-industry) Index and gained 8.41 per cent this year.
Restaurant Brands generated revenues of US$ 1.26 billion for the first quarter of 2021, up 2.43 per cent YoY against revenues of US$1.23 billion in Q1 2020. At the end of the first quarter, the company reported net debt of US$11.4 billion, and the net leverage ratio was 6x.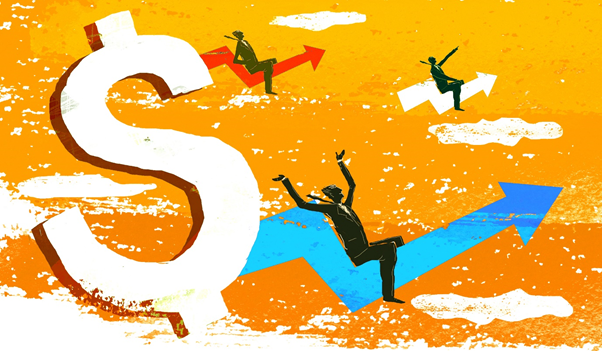 Copyright ©2021 Kalkine Media
The company witnessed a drop in system-wide sales due to the impact of temporary closings of certain outlets related to the COVID-19 restriction, partly compensated by restaurant growth of 1.3 per cent YoY in Q1 2021.


Restaurant Brands' Outlook For Q2 And 2021
While the consumer stock has surpassed the market so far in 2021. The forecast for the second quarter's earnings per share (EPS) is US$ 0.60, and its revenue is expected to grow to US$ 1.36 billion. For the full fiscal year 2021, EPS is pegged at US$ 2.60, and revenue estimation is $5.63 billion.