There are ample growth opportunities in the Canadian equity market, especially if you are a long-term investor. Due to the third wave of the coronavirus pandemic, chances are high that we might witness an increased volatility in the market. However, for the long term, blue chip stocks might be worth considering. And going by the trending charts, investors seem to be looking into some such stocks – Enbridge Inc (TSX:ENB), Toronto-Dominion Bank (TSX:TD) and Royal Bank of Canada (TSX:RY). Let's explore these stocks in detail.
Enbridge Inc (TSX:ENB)

Shares of Enbridge Inc surged by about one per cent on Monday, May 10. It was priced at C$ 48.43 apiece at market close, which was about 27 per cent up from its 52-week low of C$ 35.8 (November 6, 2020).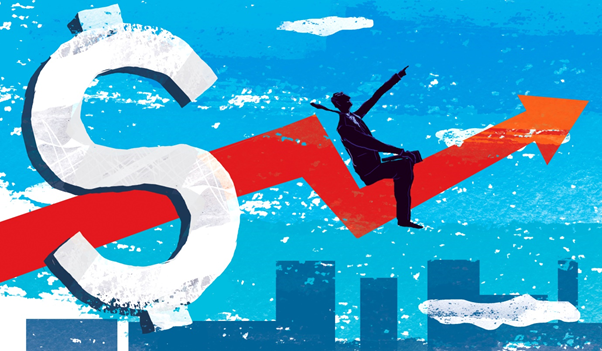 Copyright © 2021 Kalkine Media
The surge came as Enbridge reported its first-quarter 2021 financial results, posting GAAP earnings of C$ 1.9 billion, as compared to GAAP loss of C$ 1.41 billion in the same quarter of 2020. The C$ 98.1-billion market cap company also updated its full-year financial outlook and increased the range of its EBITDA to C$ 14.3 billion.
Enbridge distributes a quarterly dividend of C$ 0.835 and offers a 5.16 per cent return on equity, as per data from the TMX. Outperforming the S&P TSX Oil & Gas (Industry) Index, ENB stock grew by 8.5 per cent in a year.
Toronto-Dominion Bank (TSX:TD)

One of the largest banks in the country, the Toronto-Dominion Bank (TSX:TD) reached its 52-week high of C$ 86.25 on Friday, May 7. At market close on Monday, May 10, the scrips were priced at C$ 85.8.
TD Bank holds a price-to-earnings (P/E) ratio of 13.1 and it offers a 0.8 per cent return on assets (ROA). The bank stock spiked by around two per cent over the past week and 14.2 per cent in the last quarter.
The bank distributes C$ 0.79 as a quarterly dividend and its current dividend yield is 3.7 per cent. In Q1 2021, its net income was C$ 3,277 million, up from C$ 2,989 million in Q1 2020.


Copyright © 2021 Kalkine Media
Royal Bank of Canada (TSX:RY)

The largest bank in Canada in terms of market cap (C$ 171.5 billion), the Royal Bank of Canada (TSX:RY) holds a debt-to-equity (D/E) ratio of 0.11 and a price-to-cash flow (P/CF) ratio of 1.1.
The bank may have caught the attention of investors as it announced on Friday that its April mutual fund net sales amounted to C$ 1.7 billion and mutual fund assets under management rose by about two per cent.
The shares closed at C$ 120.38 apiece on Monday, a little less than its 52-week high of C$ 120.5 on May 7. RY's dividend, which currently stands at C$ 1.08, grew at the rate of 5.95 per cent in the past three years.
The stock's year-to-date (YTD) growth is 15.1 per cent and its one-year growth is 41.1 per cent.
In Q1 2021, the bank's net income expanded by 10 per cent on a year-over-year (YoY) basis to C$ 3.8 billion.
The above constitutes a preliminary view and any interest in stocks should be evaluated further from an investment point of view.