Summary

Rritual Superfoods is the first award-winning, premium superfood platform in the budding adaptogenic superfoods and functional mushroom market.
The plant-based natural elixirs of Rritual are formulated to support the physical and mental well-being of humans.
The Company's new Research and Development (R&D) division will establish best practices for developing a category-leading product pipeline.
Rritual Superfoods has secured multiple partnerships to expand its market position and accelerate brand growth.
Functional superfood firm Rritual Superfoods Inc (RSF:CSE) develops natural, plant-based elixirs, which boost immunity and enhance focus and relaxation. The Company has been at the forefront of innovation in the functional superfood space and has launched a range of plant-based elixirs formulations. Rritual remains focused on expanding its product portfolio to meet the ever-evolving customer expectations.
Rritual believes in plant-based foods' benefits and the vital life force that adaptogens, mushrooms, and superfoods can provide to the human body. The Company's products support a healthy response to stress and help optimise mental, cognitive, digestive, and immune health.
MUST READ: Rritual Superfoods' (RSF:CSE) Chief Innovation Officer Rolls Out R&D Division
What are functional superfoods?
Rritual believes that functional foods, as well as superfoods, offer the highest nutritional benefits. Rich in antioxidants, vitamins, as well as minerals, functional superfoods have unique and distinctive properties that can help the human body improve brain function and boost immunity.
Additionally, the ongoing COVID-19 pandemic has turbocharged the growth of this niche market. The functional superfood industry is at a nascent stage of development however it is evolving at a rapid pace, and a leading consumer brand is yet to emerge.
DO READ: Rritual Superfoods (RSF:CSE) scales up 3rd manufacturing run to meet rising retail demand
Let us now skim through the key features that make Rritual different in functional superfoods space-
RSF products suited for individual lifestyles
Rritual's offerings are developed in a way to fit every individual's lifestyle. Its natural elixirs are powered by super ingredients that help the human body navigate the physical, mental, as well as emotional challenges of the modern lifestyle. In addition, the products have unique properties to enhance immunity, improve brain function, and adapt to stress.
Source: RSF Website
DO READ: A look at Rritual Superfoods' lineup of natural elixirs
Rritual - Dedicated to well-being
Committed to efficacy, purity, and sustainability, all Rritual products are gluten-free, vegan, and made with only non-GMO (genetically modified organism) ingredients. Furthermore, the products do not contain any added sweeteners or artificial flavours of any kind. Notably, RSF's formulations are all USDA-certified organic and can be mixed with other beverages or enjoyed by themselves.
The natural and plant-based elixirs are formulated to support the physical and mental well-being of human beings.
It is noteworthy that Rritual's proprietary Immune-Synergy Six Mushroom Blend is the first and only functional health formulation in the market comprising a daily prebiotic blend. This blend nourishes a healthy gut microbiome and helps maintain stable digestive functioning.
New Research and Development division in place
In May 2021, Stacey Gillespie, Chief Innovation Officer of Rritual Superfoods, introduced the Company's new R&D division. This will help Rritual to create best practices for establishing a category-leading product pipeline. Notably, Ms Gillespie has also endorsed the functional superfoods product pipeline of Rritual for the national launch.
READ MORE: Rritual Superfoods' (RSF:CSE) Chief Innovation Officer Rolls Out R&D Division
Partnerships to expand market footprints
The superfood company has secured multiple deals to accelerate brand growth and open new retail channels.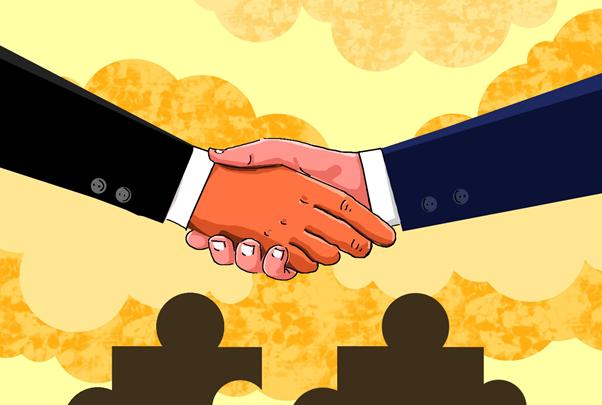 Copyright © 2020 Kalkine Media
Rritual's recent partnerships and agreements include:
A deal with innovative materials player NEXE Technologies - The partnership will establish a strategic alliance leveraging the collective strengths of both the companies to develop and market innovative superfood-based beverage products.
A partnership with Ultimate Sales to accelerate its strategy and product rollout in Canada.
A collaboration with Texas-based CROSSMARK Inc will drive the Company's brand growth. CROSSMARK partnership will also open up new retail channels to distribute RSF's products in the US.
ALSO READ: Rritual Superfoods (RSF:CSE), NEXE join hands for Compostable Superfood Products
Rritual is progressing steadily on the path to success with its core value of innovation and excellent product offerings. Moreover, with crucial partnerships and a formidable management team, Rritual is all set to make a strong mark in the emerging superfood market.
On 2 June 2021, RSF shares closed the trading session at CA$0.68, up by 3.03%.