Highlights

Bitcoin commands a multi-billion-dollar market cap, and its meteoric rise has brought much attention to a new asset class called cryptos
Some analysts say Bitcoin is a product of sentiments with little utility in the real world
KB Crypto weighs both sentiments and technical data to create wealth for BTC enthusiasts
The debate over whether investing is art or science has become even more heated, thanks to the mainstreaming of cryptocurrencies. Bitcoin along with other cryptos like Ether and Dogecoin has quickly moved the asset value chain to become one of the top assets today. Canada was the first country to have okayed a Bitcoin ETF last year. Data indicates a large number of Canadians have warmed up to this emerging asset class.
Now, what can be the road ahead for enthusiasts? Can they rely on sentiments alone? Can considering investment art be alone a prudent strategy when data indicates that cryptocurrencies are volatile, therefore riskier than traditional assets like commodities and stock indices? Should then Bitcoin investment be done with a scientific approach?
KB Crypto enters the scene at this crucial juncture. The hedge fund understands that investment in any asset is neither pure art nor pure science. And hence, hedging could be a great tool to create wealth and at the same time mitigate risks like extreme price volatility.
KB Crypto and hedging
First, the hedge fund brings two distinct asset classes at one place. At one end of this arrangement is Bitcoin, and at the other, are conventional assets like stock indices and foreign currency. This is one of the rarest blends, but KB Crypto has aced the game. The process is simple, yet intriguing. Bitcoin holding, which is resting idle, is brought to work, with short-term investments in indices, commodities, and a wide range of other assets.
By one measure, this investment method is art. Sentiments for cryptos are strong in the global market, thanks to companies like Tesla and MicroStrategy leading investments in Bitcoin. Regardless of price volatility, many billionaires and analysts are bullish on Bitcoin over the long term.
But another measure, KB Crypto's hedging is science. The hedge fund uses proprietary software which analyses data pertaining to the wider market to suggest lucrative trades. The fund managers weigh these suggestions using their own technical indicators, for example, price movements in crude or gold. Funds are strategically placed based on informed reasoning, which has helped KB Crypto produce industry-leading returns.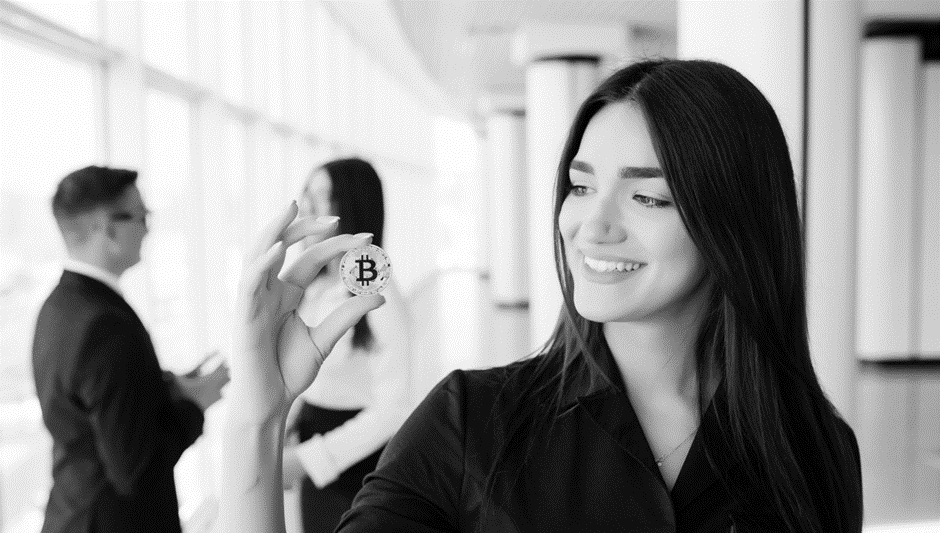 Image source: Screen Grab KB Crypto PPT
Pros of both worlds
Arguably, nothing is perfectly good or perfectly flawed in the world of finance. Bitcoin billionaires do exist and so do people who have booked losses on their crypto investments. Institutions like Vanguard have introduced the stock market to the otherwise cautious world that relied on fixed return assets alone to save for retirement. KB Crypto brings the benefits of both worlds. Returns accumulated by investing BTC funds in traditional assets are transferred to clients in BTC every week.
KB Crypto acknowledges why it is best to consider investing in a blend of art and science. Neither sentiments toward Bitcoin can be overlooked, nor the potential of traditional assets to produce wealth can be disregarded.
The outcome of this arrangement is risk management and wealth creation.
Risk Disclosure: Trading in cryptocurrencies involves high risks including the risk of losing some, or all, of your investment amount, and may not be suitable for all investors. Prices of cryptocurrencies are extremely volatile and may be affected by external factors such as financial, regulatory, or political events. The laws that apply to crypto products (and how a particular crypto product is regulated) may change. Before deciding to trade in financial instrument or cryptocurrencies you should be fully informed of the risks and costs associated with trading in the financial markets, carefully consider your investment objectives, level of experience, and risk appetite, and seek professional advice where needed. Kalkine Media cannot and does not represent or guarantee that any of the information/data available here is accurate, reliable, current, complete or appropriate for your needs. Kalkine Media will not accept liability for any loss or damage as a result of your trading or your reliance on the information shared on this website.