Reddit-based retail traders have been pumping a string of meme stocks since last week. After GameStop's (US:GME or NYSE:GME) epic short squeeze earlier this year, AMC Entertainment Holdings (US:AMC, NYSE:AMC) appears to have surpassed all meme stock records to become the new favorite among day traders communing at Reddit forum WallStreetBets.
This Reddit rally, however, has been impacting other stocks as well. Stocks of BlackBerry (TSX:BB) swelled over 53 per cent in the last one week. The tech stock has been rocketing to heights that could not have been projected a year ago.
The meme rally seems to be continuing this week as the share prices of BlackBerry and GameStop posted double-digit jumps on Monday, June 7.
Let's take a look at some stocks that appear to have been impacted by this Reddit-boosted rally.
BlackBerry (TSX:BB)
BlackBerry shares have risen more than 125 per cent year-to-date (YTD), led by the higher stock price predictions from Redditors. Its 10-day average volume has shot up nearly 15 million shares against its 30-day average volume of around 7 million.
On the corporate front, the software firm has been making progress in the market of smart vehicle products. Its transition from hardware to software has also been getting some traction on the ground, but it is unlikely to have triggered such a massive stock rally.
Workhorse Group (US:WKHS, NASDAQ:WKHS)
An auto and truck manufacturer, Workhorse has witnessed a sudden share price spike of 49 per cent in the last one week. However, the stock is still in the bear zone and down 30.46 per cent from its 200-day simple moving average.
The company reported a net loss of US$ 120.5 million in the first quarter of 2021, down against a net profit of US$ 4.8 million a year ago. It spent US$ 3.9 million in research and development for the latest quarter, which is double against that of US$ 1.9 million a year ago.
Sundial Growers (SNDL:US, NASDAQ:SNDL)
The Canadian cannabis cultivator has recorded an equity surge of 145 per cent this year amid the Reddit rally. It has a notable average trading volume of 406 million shares for the last 10 days.
In the first quarter of 2021, the pot firm posted earnings of US$ 1.7 million from operations against a loss of US$ 32.7 million in the fourth quarter of 2020.
This pot stock could grow further on the back of its robust fundamentals and expanding demand for cannabis amid the pandemic.
AMC Entertainment's (NYSE:AMC)
AMC shares rocketed by 2,494 per cent YTD to surpass fellow meme stock GameStop. The stock gained nearly 15 per cent and posted a trading volume of over 457 million shares on Monday, June 7.
The theatre company reported cash and cash equivalent of US$ 1 billion as of March 31, 2021, indicating an all-time high balance. However, most of its cinema halls remain shut amid lockdowns, adding on to its losses. Even after the economy reopens, it is likely to take a while for movie theatres to attain 100 per cent occupancy.
GameStop Corporation (GME:US, NYSE:GME)
The gaming store chain earned worldwide fame as one of the top meme stocks in January this year. It presently holds a stock price surge of over 1,386 per cent YTD and a 10-day average trading volume of 11 million shares.
GameStop announced the launch of a Non-Fungible Token (NFT) venture on May 27. The company has also been expanding beyond its brick-and-mortar operations to build an e-commerce presence. Hence, the firm could have a shot at witnessing a sustainable growth in the future.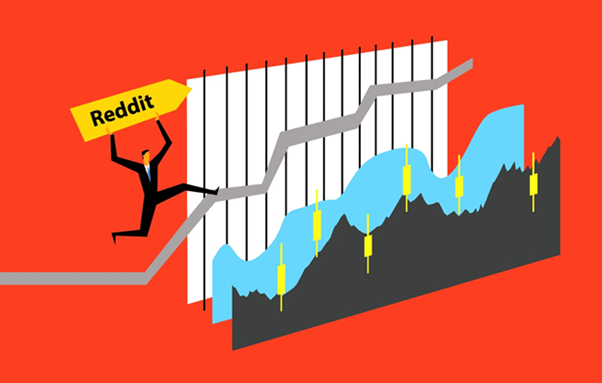 Copyright ©Kalkine Media 2021
Zomedica (ZOM:US, NYSEAMERICAN:ZOM)
Zomedica stock also witnessed a frenzied surge at the beginning of this year. It has grown 319 per cent YTD, led by the remarkable meme-based rally.
However, the stock has tumbled 67 per cent from its 52-week high of US$ 2.91, recorded on February 8, 2021.
It is also worth noting that the company has not recorded any revenue growth that could justify its equity surge.
Bed Bath & Beyond (BBBY:US, NASDAQ:BBBY)
The home furnishing products seller has gained nearly 91 per cent YTD, propelled by Reddit-based retail investors' speculative stock price discussions. Its 10-day average trading volume has improved by almost three times to 21.7 million shares, as compared to its 30-day average movement of 7.4 million.
The company has been upgrading its digital sales amid the pandemic crisis, and that could be one of the catalysts that attracted investors.
Churchill Capital IV (CCIV:US, NYSE:CCIV)
A special purpose acquisition company (SPAC), Churchill Capital IV has also been on retail investors' radar. Its stock soared 165 per cent YTD and increased by more than 34 per cent in the past one week.
The SPAC stock's frenzied buying is also likely being fuelled by talks surrounding its planned merger with electric vehicle maker Lucid Motors.
CCIV's trading volume spiked to roughly 23.5 million shares on June 7, with the stock price jumping as much as 10.64 per cent.
The above constitutes a preliminary view and any interest in stocks should be evaluated further from investment point of view.