Source: optimarc, Shutterstock
Summary

Alton Rio is closing in on a major breakthrough at its Western Australian gold project.
The pilot mine on the South Cross North Project has the potential to generate a cash flow in near terms, leading to self-financing of the exploration operations.
AMO holds 15 Prospecting Licenses spread over an area of 23.7 km2 in the center of Iligan Gold Field, a premier gold province of Australia.
Canadian-listed gold explorer Altan Rio Minerals Limited (TSXV:AMO.H) is engaged in the exploration of the Southern Cross North Project. The project lies in the Iligan Craton, one of Australia's premier gold provinces.
The Southern Cross region is highly prolific, having produced 12.3 Moz of gold during the period 1900 to 2019. Altan has identified five high-priority prospects on the target- Pilot, Aries, Paddocks, GPN and Glen Innes. The Company operates the Pilot prospect in 50-50 joint venture with Barto Gold Pty Ltd and has the potential to generate near-term cash flow.
The Management of Altan has already put in place the Toll Mining Agreement with Marvel Loch. The cash flow generated would then be used to cover the exploration cost.
Let us meet the experienced Management Team that is leading the project on a fast-track growth path.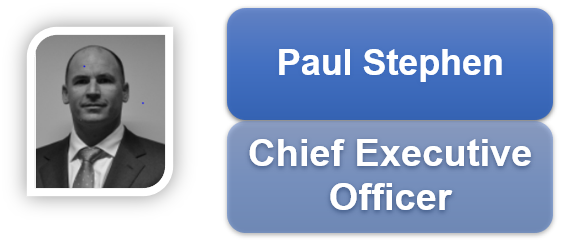 Mr Paul Stephen serves as CEO of Altan Rio Mineral Limited. Armed with rich experience and knowledge of operation and compliance, Mr Stephen has held Board positions across Australian and London-listed companies.
His immense experience includes being a co-founder of Crusader Resources Ltd. Also being an Executive director of Crusader, he successfully managed the project development of the Posse Iron ore Mine in Brazil. He also managed the discovery of a goldfield with 2.6 million ounces of gold in Brazil.
Additionally, he founded the Integrated Fuel Services in Western Australia and served as its Managing Director.
Mr Stephen holds a B.Com degree from the University of Western Australia and membership of the Australian Institute of Company Directors.
Mr John L.C. Jones is a stalwart of the mining sector and has a strong experience of more than thirty years. His association with several projects has led to the discovery of 4 deposits and has also played a key role in developing 8 mines.
He is also serving Altan Nevada Minerals Limited as a Chairman and Director. Mr John has been associated with four companies in the last three decades. He is a Director of Troy Resources NL ever since 1988 and took up Chairman's role for the period from 1988 to October 2008.
Other important portfolios help by him were Anglo Australian Resources NL as Chairman; North Kalguri Mines Limited as Director and Chairman; and was a founding director of Jones Mining NL.
Mr Jim Harris has extensive experience in managing construction and engineering projects in different geographies. Qualified as the Fellow of the Australian Institute of Company Directors, Mr Harris served Alcoa of Australia Ltd for nearly a decade. Alcoa operates one of the largest integrated bauxite mining to aluminium smelting project.
Mr Harris, in his extensive career, has served several companies of good repute and held important portfolios in the Board. Some of the organizations he has been associated with are Integrated Project Solutions Pty Ltd., Hagglunds Drives Pty Ltd., Biodiesels Producers Ltd., Silver Swan Group Ltd. and several others.
In academics, Mr Harris has formal qualifications in the field of Legal Studies and Public Administration.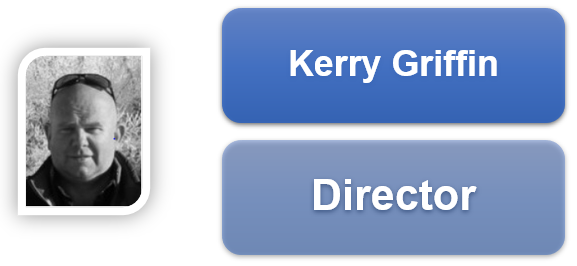 Mr Kerry Griffin has more than 24 years of experience in mining and has worked in various geographies including Australia, Africa, Asia, and South/Central America. Mr Griffin is qualified as a Competent Person under JORC and reporting of 43-101. Thus, his skill in resource modelling and estimation comes handy with the Western Australian Gold project.
Mr Griffin started his career with Telfer Gold Mine as a mine geologist. He has also served at various key positions in ASX-listed companies including Newcrest Mining, Lindian Resources Ltd., Latin Resources Ltd, Haranga Resources and several others.
In his extensive career, he has developed expertise in mine development and management. He has core knowledge of exploration campaigns, including drilling programs. His key skills include managing and training the geological & technical teams, business development, and looking after corporate affairs.
In academics, Mr Griffin holds a Bachelors' degree in Geology and Post Grad Diploma in Engineering Geology from the University of Canterbury.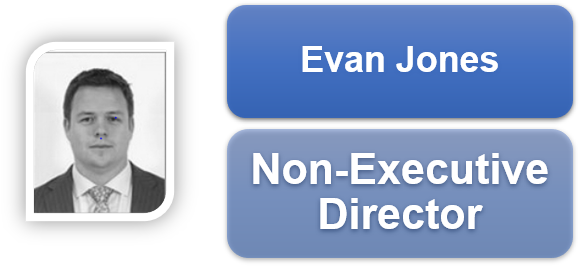 Mr Evan Jones is a prominent name in corporate advisory and commercial management and has over 12 years of experience in the mining industry. He has served Troy Resources Brasil Participacoes Ltd as a commercial manager, besides providing advisory services to Westchester Corporate Finance.
His key skills include building business networks and negotiating key opportunities.
Mr Jones has done his Bachelors' degree in IT and B.Com in Finance & Management from Bond University, Australia.
The strong and immensely experienced management team of Alatan Rio is poised to steer the Company on a high-growth path, creating value for the shareholder's investment. The Company has identified priority prospects and planned exploration programs to delineate the gold reserves.
The shares of Altan Rio were trading at C$0.16 with a market cap of C$14.01 million as on 26 February 2021.