Summary

Making money from investing in the stock market isn't as simple as buying and selling stocks by clicking a button. It requires focusing on stocks that can help generate returns in the long run.
Capital appreciation and dividends are the most common ways to generate income from investing in shares.
While investing in stocks, one must follow a set of rules and practices to get the best result from the portfolio.
Investing in shares is one of the ways to generate wealth over a period. Many believe that generating income through stocks requires one to watch their performance constantly. However, investors need not be glued to their respective systems to monitor the stocks they have picked.
The real earning from investing is not from buying and selling stocks but from owning and holding securities. It also includes earning interest and dividends from the holdings and benefiting from long-term growth in the value of the stocks.
INTERESTING READ: How does a stock market work?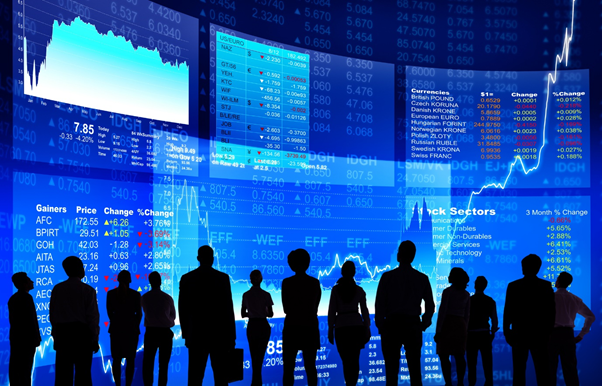 Source: © Rawpixelimages | Megapixl.com
Earning money from stock is not just clicking the buy button and include any stock in the portfolio but looking for stocks that can provide a decent return to the investors over the long term. Also, one must know that one cannot guarantee a return from investing in stocks as they are highly volatile. However, there is an assurance that if an investor holds the stock for a long duration, then he/she would be able to get an inflated-adjusted return amongst all asset classes.
Let's look at how an investor can make money by investing in shares, the best practices to follow, and the common mistakes investors must avoid to get the most out of their investments.
Different ways to make money
Different investors follow different rules to make money in the stock market. However, in this section, we would look at the most common ways to make money.
Generating income through capital appreciation
Capital appreciation refers to the growth in the value of an investment over time compared to the asset price at the time of purchasing. For example, if you invest US$100 to buy a stock and over time, its value increases to US$125, the value of your investment has appreciated by 25%.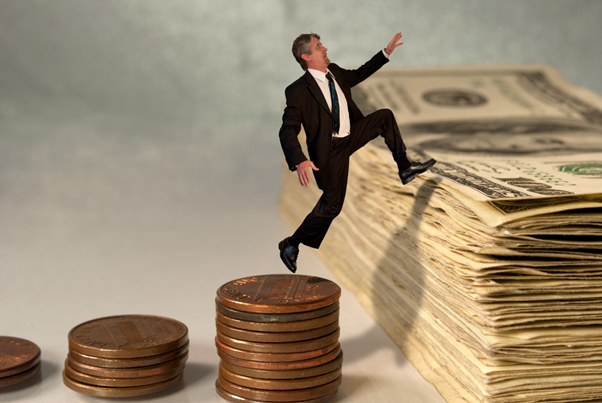 Source: © Mike2focus | Megapixl.com
Earning from dividend
Another way by which investors can earn a regular income is through dividend payments. Profit-making companies keep a part of their earnings for future expansion and growth plans. With the rest, they announce a dividend to the shareholders, subject to the board of directors' decision.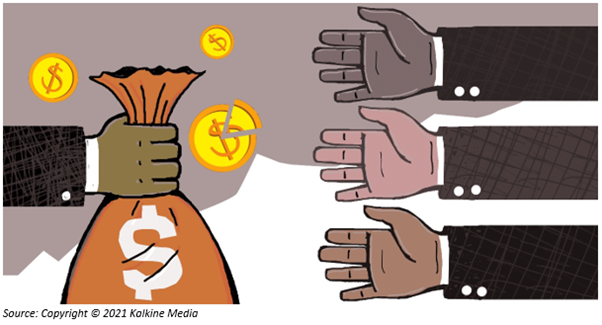 ALSO READ: What are dividend stocks? Why do companies pay dividends?
Best practices to make money in the stock market
When one decides to invest and make money from the stock market, he/she generally follows a set of rules and practices to get the best result from his/her portfolio.
Some of the practices which could help ensure that your portfolio generates the best possible returns are:
Try to take advantage of the time
Many investors make money by investing for short durations. However, they might miss the joy of compounding, which they can earn while holding a stock for a longer period. Compounding refers to the ability to re-invest previous earnings and generate additional income from those investments.
Habit of regular investing
Experts suggest that one should continuously invest in the market. Here, time is an important part that supports the overall growth of the portfolio. If a person starts investing at an early age, he/she can experience the impact of compounding returns. Starting investment at an early age would have huge benefits at the time of retirement. The amount invested would grow with time.
Portfolio diversification
Portfolio diversification is an essential technique by which investors can reduce the level of risk. As all stocks carry some risk, if you invest all your funds in a particular stock, there are chances you end up making massive losses. However, if you diversify your portfolio, the chance of making huge losses is much lower if your investments don't perform as expected.
Through diversification, an investor can mitigate unsystematic risk. However, market risks are generally unavoidable.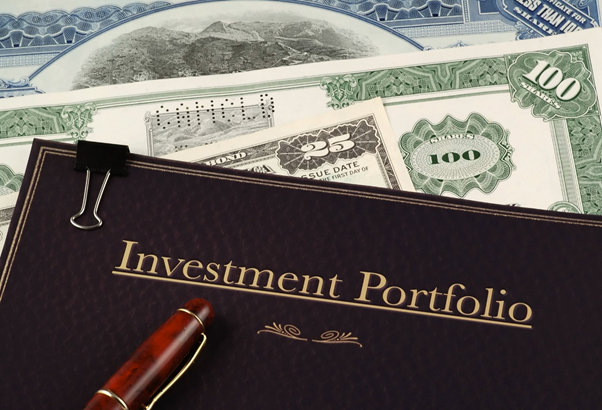 Source: © Aero17 | Megapixl.com
Seek professional guidance
Most individuals conduct research based on the secondary data available on the internet. However, some people might be hesitant while investing in the stock market. In such cases, seeking professional guidance would help clear their doubts and make them feel comfortable with professional advice.
INTERESTING READ: How much should you invest to rake in a monthly dividend of AU$1,000?
Some Common mistakes investors make while investing in stocks
Investors, seasoned or new, tend to make some common mistakes either because of a lack of knowledge or ignoring the potential implications of their actions. Some of these common mistakes include:
The absence of an investment goal is one of the most basic mistakes an investor makes. One should have a clear goal in mind that will help them select specific stocks.
Asset allocation plays an essential role in the success of a portfolio. One must not just add stocks but focus on proper asset allocation.
A successful portfolio requires more patience and less action. However, in most cases, investors lack patience and end up constantly messing with their portfolio. Experts suggest that investors should look beyond short-term volatilities and concentrate on long-term growth.
Generally, there is a mismatch between an investors' investment style and his/her objectives.
Investors sometimes go for over-diversification where the marginal loss of expected return is over the marginal benefits of lowered risk.
GOOD READ: Which investments are inflation-proof?