Highlights

PNV, RAC, PBP, and PIQ are four small-cap healthcare stocks whose stock prices have appreciated significantly in the last five years.
PolyNovo reported a record revenue of AU$12.26 million, demonstrating a growth of 59.3% in the March 2022 quarter.
In FY22, Probiotec is anticipating an underlying EBITDA between AU$32 million and AU$33 million.
The healthcare industry is a vibrant, fast-paced industry. On the back of the COVID-19 pandemic, some companies from the sector have made significant strides while some have witnessed a dip in their business.
On this note, let's have a look at four small-cap stocks from the healthcare space with massive gains in share price in the last five years.
PolyNovo Ltd (ASX: PNV)
PolyNovo, based in Melbourne, develops advanced synthetic dermal substitutes by leveraging Novosorb® for the best surgical solutions. Novosorb® is a patented bioabsorbable polymer technology.
In the March 2022 quarter, PolyNovo reported record revenue of AU$12.26 million, demonstrating growth of 59.3%. Its cash position at the end of the quarter was AU$3.80 million, a surge of AU$517,000 over cash compared to the previous quarter.
The stock price of PolyNovo has appreciated by almost 742.1% in the last five years.
Race Oncology Ltd (ASX:RAC)
Race Oncology is a precision oncology company. The company has a Phase 2/3 cancer drug "Zantrene®", which potentially inhibits a kind of protein that is a genetic driver of various cancers.
For the Phase 1b stage of the R/R AML (relapsed or refractory Acute Myeloid Leukaemia) trial of Zantrene®, the company recently got encouraging results. Another important finding of Zantrene® was that it was found to safeguard the hearts of mice from the perpetual damage caused by the chemotherapeutic anthracycline doxorubicin.
Race Oncology has gained nearly 582.5% in the past five years.
Probiotec Ltd (ASX: PBP)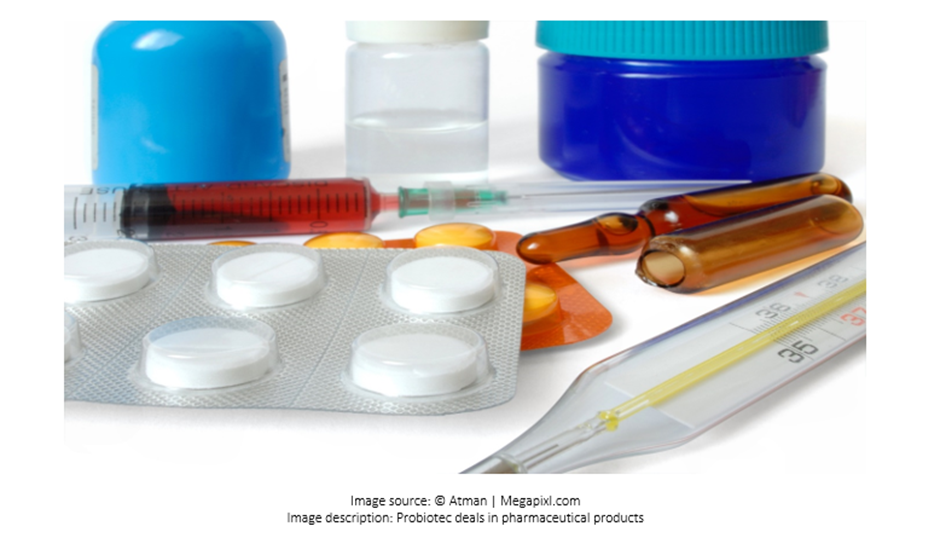 Probiotec deals with a range of pharmaceutical products, consumer goods, health products, etc. Its products are distributed both in Australia and the global market.
In February, Probiotec provided FY22 guidance stating that the company's board anticipates generating revenue in the range of AU$175 million to AU$180 million and underlying Earnings Before Interest, Taxes, Depreciation & Amortisation (EBITDA) between AU$32 million and AU$33 million. It is expecting new demand in business, onshoring, and general industry tailwinds through FY23 and FY24.
The stock price of Probiotec has appreciated by almost 407.4% in the last half-decade.
Proteomics International Laboratories Ltd (ASX: PIQ)
Proteomics is a wholly owned subsidiary of a medical technology company. The company aims to develop and apply innovative tools for enabling the improved treatment of disease.
Recently, the company's flagship diagnostic test for diabetic kidney disease, "PromarkerD", was published in a highly reputed PLOS ONE journal, indicating its higher rank than current standard-of-care tests.
Proteomics has gained about 397.2% in the previous five years.