Summary

COVID-19 has led to the broad implementation of telehealth-based solutions as avoiding physical contact to curb the virus spread became the need of the hour.
The ongoing pandemic could represent an additional opportunity to use telehealth-based screening programs in regular practice effectively.
Some of the active ASX-listed telehealth players include CardieX, PainChek, 1st Group, and ResApp.
Digital care delivery or telehealth is visibly transforming the healthcare sector, primarily driven by the situation created by the COVID-19 pandemic. Besides, remote medical counselling through telecommunications technology has been one of the dominant themes since last year to curb the coronavirus spread.
Telehealth is a broad term that includes everything from calls, live video feeds and other telephonic consultations to digital CT scans and remote monitoring of ICUs (intensive-care units).
DO READ: Telemedicine: A Game-Changer to Combat COVID-19
Source: Copyright © 2021 Kalkine Media
The pandemic has led to significant adoption of telehealth solutions as avoiding physical contact became imperative, and lockdown restrictions became the norm. The adoption of telehealth with open arms is anticipated to stay for a long time, given the risk-free, convenient, and cost-effective access to care. Notably, telehealth or telemedicine is on course to become the new normal.
With this backdrop, let us discuss 4 ASX-listed telehealth stocks:
CardieX Limited (ASX:CDX)
ASX-listed global health technology company CardieX Limited is a leading digital and consumer telehealth platform. On 22 June 2021, the Company disclosed that its CONNEQT, Inc subsidiary signed an agreement with LifeQ, a world-leading provider of biometrics and health information metrics from wearable devices.
The collaboration agreement with LifeQ offers both companies to leverage their joint IP to be incorporated into a wearable device. Under the Agreement, CONNEQT will develop and own the CONNEQT Band, which the Company anticipates being the world's first AI-powered, FDA approved, clinical grade smart health band featuring dual-PPG sensing.
Craig Cooper, Group CEO & Managing Director of CardieX and subsidiaries, said-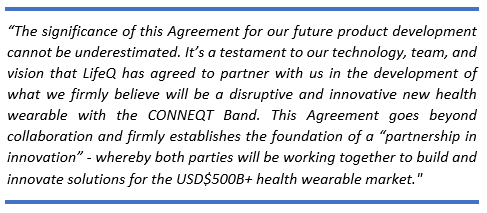 On 6 July 2021, CDX shares were trading at AU$0.076 (at 11:16 AM AEST), in line with the previous close.
ASX-listed company PainChek® Ltd is engaged in the development of pain assessment technologies. The Company is a developer of the world's first smartphone-based pain assessment and monitoring application.
On 28 June, PainChek® announced a significant milestone in that the Company licensed 127,000 Australian Residential Aged Care (RAC) approved beds across over 1600 Aged Care Facilities. Besides, this reflects 60% of the Australian market.
The Company is pleased to confirm that this includes 82,982 dementia-specific beds, funded as part of the Federal Government grant for accelerating the use of pain assessment technology of PainChek in aged care.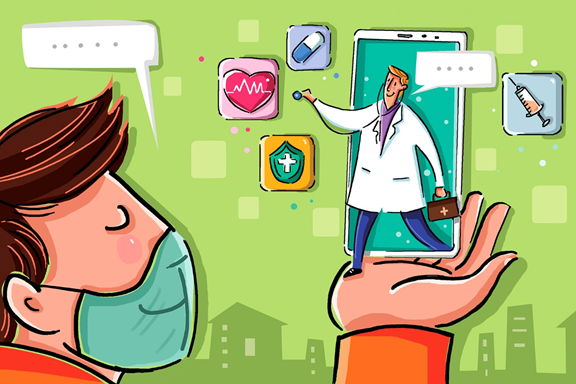 Source: Copyright © 2021 Kalkine Media
On 6 July 2021, PCK shares were trading at AU$0.060 (at 11:17 AM AEST), down by 1.640%.
ASX-listed digital health player 1st Group is engaged in building Australia's leading health services marketplace. The integrated platforms of the Company comprise MyHealth1st.com.au, PetYeti.com.au (Australia's online pet service marketplace), which offer an easy-to-use online search and appointment booking service.
On 25 June 2021, the Company announced the release of a video interview with Klaus Bartosch, the CEO & Co-Founder of 1ST. Mr Bartosch shared his vision for 1st Group and how the Company is delivering the UN sustainable development goals, including its Goal 3 and Goal 4.
Goal 3- digitally transforming healthcare
Goal 4- educating consumers to manage their health better.
On 6 July 2021, 1ST shares were trading at AU$0.021 (at 11:17 AM AEST), in line with the previous close.
ALSO READ: A glance at three fast-growing healthcare stocks in Australia
ResApp Health Limited (ASX:RAP)
Australian digital health care firm ResApp Health provides smartphone-based applications for the management as well as diagnosis of diseases related to the respiratory system.
In June 2021, ResApp Health provides an update on Medgate AG's pilot trial of ResApp's smartphone-based acute respiratory diagnostic test ResAppDx across its telemedicine services.
On 5 July 2021, ResApp has entered into a commercial agreement with Australian-based telehealth player Doctors on Demand. Doctors on Demand will roll out ResAppDx in their video telehealth services in the 3rd quarter of this calendar year.
On 6 July 2021, RAP shares were trading at AU$0.044 (at 11:19 AM AEST), up 2.325%.
DO READ: Looking for healthcare dividend stocks? Here are the top five players