Summary

Healthcare players AVITA Medical and Respiri Limited released updates concerning their respective products leading to a notable increase in share price.
AVITA Medical secured approval for the expanded use of its RECELL System for treating burn wounds.
Respiri registered and secured approval for the sale of wheezo® in the UK market. The Company plans to begin commercialising in the UK in Q4 CY2021.
Two healthcare stocks, AVITA Medical, Inc. (ASX:AVH) and Respiri Limited (ASX:RSH) ended the week on a solid note on the ASX after announcing positive developments regarding their respective products.
Let us look at these positive developments in detail.
INTERESTING READ: ASX ends week at record closing high as inflation jitters fade
US FDA authorises expanded use of RECELL System
Regenerative medicine company AVITA Medical, Inc. (ASX:AVH) has secured approval from the US Food and Drug Administration (FDA). The approval allows the RECELL® System to be extensively used in composition with meshed autografting for treating patients with acute full-thickness thermal burn wounds of every size for pediatric as well as adults.
Source: Copyright © 2021 Kalkine Media
Now, AVH's RECELL System can more widely help specialists in curing full-thickness burns of all sizes, involving patients who are older than one month.
Moreover, AVH is showing strong dedication towards pursuing and realising the full potential of its innovative regenerative technology platform to tackle other clinical indications where substantial unmet need is present.
The AVH stock closed 10.444% higher at AU$4.970 on 11 June 2021.
Registration & approval of wheezo®
Another ASX-listed healthcare company, Respiri Limited (ASX:RSH) released an upbeat update concerning the registration and approval of wheezo® for sale in the UK market. This significant milestone comes after RHS registered with the Medicines and Healthcare Products Regulatory Agency (MHRA), the UK Competent Authority.
In line with the expectations of MHRA, European Device Solutions (UK) Ltd has been appointed as the UK Responsible Person (UK-RP) by RHS. Moreover, it has also been demonstrated that wheezo® shall operate safely and attain the indicated performance claims for its meant uses.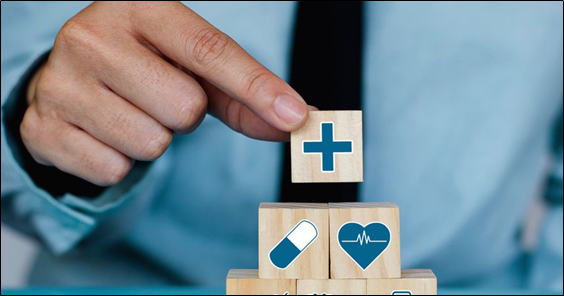 Image source: Ratanapon Srisuneton, Shutterstock.com
DO READ: Respiri (ASX:RSH) shares flying high on TerryWhite Chemmart partnership
Notably, RHS can now apply the new UK Conformity Assessed (UKCA) mark on wheezo®, a prerequisite for the approval of products after Brexit and implies conformity with applicable regulatory requirements.
wheezo® is the first smart device to help manage asthma by monitoring wheeze and recording symptoms, signs, triggers, medication use and weather conditions with the help of the eHealth App.
The achievement of this latest milestone fulfils a commercial requirement for wheezo®, as the product is scheduled for launch in the UK in the fourth quarter of the current calendar year.
RHS continues discussions and negotiations with possible commercial and distribution partners in the UK. The final regulatory requirement now allows RHS to begin commercialising wheezo® in the UK in the last quarter of 2021.
The RSH stock closed 6.329% higher at AU$0.084 on 11 June 2021.