Highlights

Healius Limited's underlying and reported FY21 EBIT more than doubled on 22% revenue growth.
AusCann completed several clinical and developmental milestones in FY21 and is planning for commercialisation and development of lead pipeline candidates in FY22.
Japara Healthcare opened two new homes in 2021 and is progressing completion of acquisition of Calvary as an immediate focus.
The Australian benchmark index ASX 200 moved slight up today, gaining 0.14% to 7,498.50, while the healthcare index moved down 0.20% at 1:29 PM AEST. With earning season still on, many companies are still posting their financial results for the previous year. Few have shown resilient performance while few have struggled to meet the numbers amid the challenges posed by COVID-19.
In this article, we will talk about Healius, AusCann Group and Japara Healthcare. Let us dive deep and discuss the performance of these 3 ASX-listed healthcare shares-
Healius Limited (ASX:HLS)
Health care service provider Healius offers diagnostic imaging, pathology, as well as treatment of acute and chronic diseases. The Company today updated the market with its strong FY21 results ended 30 June 2021, demonstrating a positive start to FY2022. During the year, the Company played a pivotal role in Australia's public health response to COVID-19.
The key financial highlights from the year are-
Healius reported revenue of AU$1,913.1 million, up by 22% with all divisions up on the previous year and the Sustainable Improvement Program contributing both revenue growth as well as cost control.
EBIT from continuing operations to AU$266.5 million underpinned by significant revenue growth.
The Company reported underlying NPAT of AU$148.4 million, increased by 179%.
HLS declared dividends (fully-franked) of 13.25 cents per share.
The Company ended FY21 with a strong cash flow and balance sheet.
Healius started its first quarter of FY2022 with new record COVID-19 testing levels especially in NSW which signifies positive start for the year.
Source: Copyright © 2021 Kalkine Media
Dr Malcolm Parmenter, Managing Director and CEO of Healius, commented -
On 30 August 2021, HLS shares were trading at AU$4.720, down by 6.350% at 1:25 PM AEST.
RELATED READ: Looking for pathology stocks? Here are five exciting ASX-listed shares
AusCann Group Holdings Limited (ASX:AC8)
Australian-based AusCann Group Holdings is focused on the development as well as commercialisation of cannabinoid-based medicinal products for addressing the unmet medical needs of both animals and humans.
On 30 August 2021, AusCann Group Holdings updated the market with the key highlights for the financial year ended 30 June 2021. The key highlights are -
In FY21, the Company completed the acquisition and integration of CannPal Animal Therapeutics, with new leadership in place for the combined entity.
AusCann Group disclosed the completion of Phase 1 pharmacokinetic and safety study of its hard-shell capsules, using the proprietary Neuvis® platform, accomplishing all endpoints in 25 subjects.
The Company had obtained positive clinical results in Phase 2A pilot study for Food and Drug Administration (FDA) veterinary drug candidate, CPAT-01.
In FY21, the Company commenced product registration activities in South Africa and Australia for DermaCann®, a veterinary medicine for anti-inflammatory and immune support in dogs.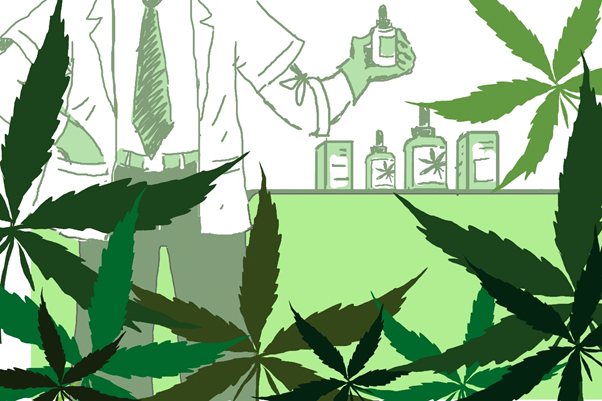 Source: Copyright © 2021 Kalkine Media
Moreover, the Company has advanced its planning for commercialisation and development of lead pipeline candidates in the financial year 2022. AC8 is moving into the new year with a strong focus on the development of differentiated, high value cannabinoid-based pharmaceuticals for registration in human and animal pathways.
On 30 August 2021, AC8 shares were trading at AU$0.095, down by 1.042% at 1:25 PM AEST.
RELATED ARTICLE: Seven stunning ASX healthcare shares to keep tabs on
Japara Healthcare Limited (ASX:JHC)
Japara Healthcare is one of Australia's leading providers of aged care with a portfolio of more than 5,000 existing or to be constructed aged care places with several co-located senior living communities.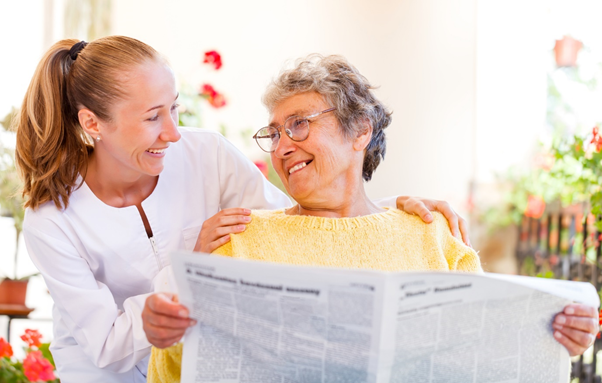 Source: © Obencem | Megapixl.com
Japara Healthcare today announced its results for FY21 (year ended 30 June 2021). The Company highlighted that its key focus has remained the care, wellbeing and safety of its residents as well as staff.
On 27 July 2021, the Company announced entering into a Scheme Implementation Deed with Calvary (Little Company of Mary Health Care Ltd) to acquire of all shares in Japara at a per share price of AU$1.40.
The acquisition is proposed to be implemented via a Scheme of Arrangement with a shareholder meeting to be held in October 2021.
RELATED ARTICLE: Which were the best performing aged care stocks of FY2021?
Key financial and operational highlights from FY21 are-
Japara reported total revenue of AU$438.8 million, increased by 2.6% due to increased government funding per resident.
EBITDA, impacted by COVID-19, was down by 39.7% to AU$19.8 million.
Two new Homes— Trugo Place in Newport, Victoria and Corymbia in Belrose, NSW — were completed and opened during the year adding 220 places.
The Company also opened a brownfield development in Albury, NSW in September 2020 adding 25 places.
Chris Price, CEO of Japara, commented-
Key priorities for FY22
Japara Healthcare is working on the completion of the ongoing Scheme of Arrangement with Calvary as an immediate focus.
The Company disclosed that the occupancy has remained steady in FY22 as the impact of lockdowns in several states.
The government revenues are tracking as anticipated with the additional government basic daily fee supplement of AU$10 per resident per day being received from 1 July 2021.
On 30 August 2021, JHC shares were trading at AU$1.372, down by 0.182% at 1:25 PM AEST.
RELATED READ: Four ASX dividend stocks in the healthcare space