Highlights

Rhinomed has completed the development of the world's first nasal swab- The Rhinoswab JuniorTM- specifically designed for children.
IDT Australia reported a record NPAT of AU$2.1 million, representing an improvement of 209.6% on year-on-year.
Wellfully Limited has delivered material progress in FY21 across its product development pipeline.
Neuren Pharmaceuticals progressing development of its NNZ-2591 to treat Angelman syndrome.
Dimerix has commenced the Phase 3 clinical study (ACTION3) in patients with FSGS (focal segmental glomerulosclerosis).
The healthcare sector is one of the most noticeable industries on the ASX, and healthcare shares never disappoint the market participants because of the increasing demand for health services. Additionally, the Australian healthcare sector has many well-established players that provide generous returns as well as offering consistent dividends.
This article will discuss 5 ASX-listed healthcare shares to look for in September 2021, which have delivered more than 50% of returns in the last three months with significant developments.
RELATED ARTICLE: Seven ASX healthcare stocks delivering 1-month returns of over 15%
Let us deep dive and discus RNO, IDT, WFL, NEU and DXB in detail-
Source: ASX, returns as of 1 September 2021 (3:41 PM AEST)
Don't miss these ASX Healthcare stocks in September 2021
Rhinomed Limited (ASX:RNO)
A leader in wearable nasal and respiratory technology, Rhinomed Limited has developed a novel wearable nasal technology platform for improving airflow and providing both drug delivery and diagnostic capabilities.
On 27 August 2021, Rhinomed disclosed that the Company had completed the development of the world's first nasal swab- The Rhinoswab JuniorTM- designed specifically for children.
The Company has received Ethics approval for a clinical trial to initiate with the MCRI (Murdoch Children's Research Institute) at The Royal Children's Hospital in Melbourne.
Michael Johnson, CEO of Rhinomed, commented-
IDT Australia Limited (ASX:IDT)
Australia based pharmaceutical manufacturing player IDT Australia has broad experience in the development of high potency and high containment pharmaceutical products for local and global use.
Source: Copyright © 2021 Kalkine Media
On 25 August 2021, the Company reported its FY21 annual report for the period ended 30 June 2021. The key financial and operational highlights are-
RELATED ARTICLE: 10 ASX-listed cannabis stocks for August 2021
Interestingly, IDT continues to progress discussions with the Australian Government, the Victorian State Government, Monash University, Australian National University and others for the sovereign manufacture of COVID-19 vaccines and other therapeutics.
Wellfully Limited (ASX:WFL)
Australia-based wellness firm Wellfully is engaged in providing products for several target wellness sectors, such as personalised medicine, healthcare and anti-aging, personal care, nutrition, as well as weight loss.
On 1 September 2021, Wellfully updated the market with its performance in the financial year 2021 (ended 30 June 2021). The Company highlighted that during the period it has delivered material progress across its development pipeline.
The process on a therapeutic product range that uses Wellfully's Magnetic Misting technology for Nebulizer applications continued at its Perth Science & Innovation Laboratory. The Company estimates market launch of the first product in the second quarter of FY23.
In December 2020, the Company entered in a collaboration with Cann Global Limited (ASX:CGB) aimed at exploring the use of WFL's patented drug delivery technologies for the transdermal delivery of cannabinoid products.
Wellfully also commenced commercialisation planning for world's first enhanced delivery sunscreen named-RÉDUIT Active Sunscreen, building on its in-situ mixture separation technology patent.
Neuren Pharmaceuticals Limited (ASX:NEU)
Neuren Pharmaceuticals is developing two pioneering therapies for the treatment of multiple serious neurological indications emerging in early childhood and do not have any approved medicines.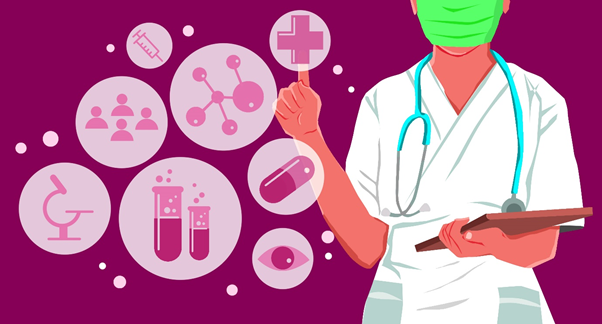 Source: Copyright © 2021 Kalkine Media
On 1 September, Neuren Pharmaceuticals disclosed that it has submitted an Investigational New Drug (IND) application to the US Food and Drug Administration (FDA) for NNZ-2591 to treat Angelman syndrome. An Ethics Committee application has also been submitted to conduct the planned Phase 2 clinical trial at three hospitals in Australia. The Company disclosed that it is preparing to initiate the clinical trial after approval of both applications.
Jon Pilcher, CEO of Neuren, commented-
RELATED ARTICLE: Which are the 10 hottest biotech stocks on the ASX?
Dimerix Limited (ASX:DXB)
Clinical-stage biopharmaceutical firm Dimerix Limited is involved in developing innovative new medicines for unmet medical needs.
On 25 August 2021, Dimerix announced that the Company has commenced the Phase 3 clinical trial (ACTION3) in individuals suffering from FSGS (focal segmental glomerulosclerosis). Dimerix highlighted that the Company had filed its first ethics submission in Australia to enable patient recruitment after approval.
Source: © Nastyazhi Megapixl.com
Dimerix highlighted that up to 167 clinical sites across 18 countries are anticipated to participate in the trial. Moreover, Dimerix anticipates preliminary FSGS interim analysis in the fourth quarter of 2022. The decision to continue the clinical trial will be finalised by an independent data monitoring committee based on the interim analysis findings.
RELATED READ: Why should investors keep Dimerix (ASX:DXB) on their radar?