Highlights

Resumed pandemic lockdowns are shifting focus on financial stocks
Banks, BNPL and Insurance companies are under spotlight.
Despite earnings growth, ASX investors are sceptical about future price trends.
Thanks to the Delta variant led lockdowns, financial companies on ASX are standing in front of an indefinite future. In addition, high risks of insolvencies are making capital management more essential. Investing more in operational and financial capital is becoming necessary for the business. Despite the ongoing results season, a bullish phase has not set in. The risk of disease and emerging needs of financial protection are determining the course of financial stocks.
OpenPay (ASX:OPY) shares escalate on new B2B contract from IT giant
OPY share price closed at AU$1.340 as of 23 August 2021. It is almost a six per cent gain over its previous close. OPY shares have risen on account of computer hardware company HP getting added to its B2B portfolio. HP is now the newest enterprise partner for OpyPro, the B2B SaaS platform of OPY. The OpyPro platform has over 5,000 business customers at present. Alongside HP and Woolworths (ASX:WOW), OPY seeks to add 2,000 more business customers over the next year.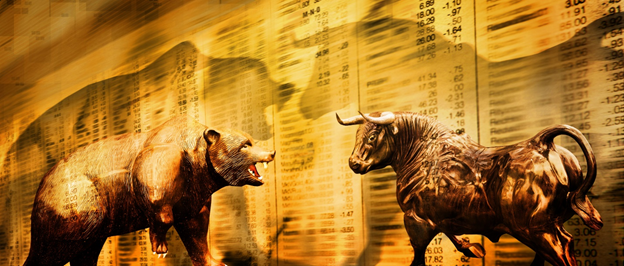 Image source: © Littlemacproductions | Megapixl.com
nib holdings (ASX:NHF) plummets despite earnings growth-
On the contrary, nib holdings (ASX:NHF) share price have fallen 11.028% from its previous close to close at AU$7.100 as of 23 August 2021. Despite an underlying operating profit (UOP) growth of 39.5% and NPAT growth of 84.5%, the share price has plunged.
In its release, the company revealed allocating AU$34.0 million provision for claim catch-ups as uncertainty prevails over COVID-19 situation. In addition, NHF's both international inbound and travel businesses segments have reported a loss despite cost reduction and business efficiency measures. It further expects market conditions for FY22 to remain similar and has refrained from an earnings guidance.
Australia and New Zealand Banking Group Limited (ASX:ANZ) set on a buy-back spree
ANZ has launched a share buy-back in August for AU$1.5 billion from its shareholders. The buy-back program is to continue till July 2022. As of 20 August 2021, ANZ has bought back a total of 819,344 ordinary shares for cash consideration of over AU$23.24 million.
For ANZ, an on-market buy-back seems to be the most prudent, fairest and flexible way of returning capital now. In addition, the on-market buy-back reduces ANZ's March 2021 Common Equity Tier 1 capital (CET1) ratio, which was 12.2 per cent. Around two per cent above the Australian Prudential Regulation Authority (APRA) norms of 10.5 per cent. ANZ shares closed on ASX at AU$28.320 per share on 23 August 2021.
Bottom line
For the Australian economy, lockdowns have become a cause of concern. Repeated lockdowns have been impacting profitability for FY22. It is becoming increasingly essential to consider economic risks and build on operational and financial strength. Only appropriate steps can help businesses sustain return on equity for their shareholders.