Summary

Reputable, long-running shares with a history of steady income and solid financials are often termed as blue-chip shares.
Investors consider blue-chip shares as a safety net in their portfolio despite no guarantee of higher and riskless returns.
Some of the most significant blue-chip shares on the ASX are Commonwealth bank, CSL, BHP Group, Westpac and NAB.
Investors often reserve part of their portfolio for blue-chip shares simply because they are considered relatively safer forms of investments. But what makes blue-chip shares so attractive and seemingly safe? These shares have been trading in the market for a long and have thus, earned a reputation due to their consistently robust performance.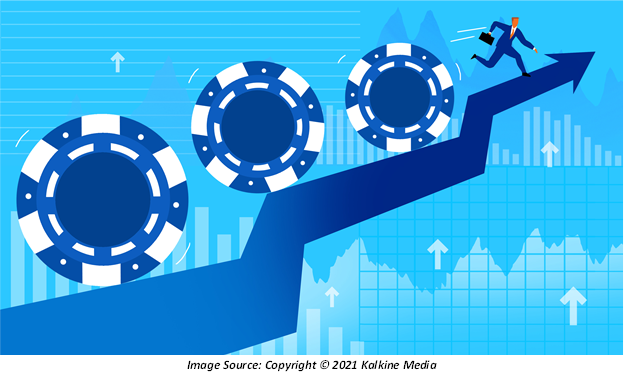 Additionally, most of the blue-chip shares intrigue investors with the dividend payments offered by them. However, a blue-chip investment may not be a straight shortcut to high returns for investors. Higher initial investments and greater risk often accompany shares offering higher returns.
Generally, shares reach the blue-chip stage only after displaying exceptional quality over the years, with earning stability and solid financials in the backdrop. Most of these blue-chip shares are well-known household names, bringing a high level of familiarity to the table. The following stocks are a part of the S&P ASX 20 which features the 20 largest ASX listed stocks by market capitalization.
Commonwealth Bank (ASX: CBA)
Commonwealth bank has outgrown the tag of a traditional banking services provider and currently has over 800,000 shareholders. With a strong dividend history, Commonwealth shares have shown a steady incline over the past six months.
The bank announced an interim dividend of AU$1.5 per share for the six months ended 31st December 2020. CBA's large market cap of AU$184 billion has solidified the bank's reputation in the financial sector. Additionally, CBA was able to break out of the pandemic woes as the bank reported a 24% increase in its NPAT for the March 2021 quarter.
The biotechnology firm has been in the medical industry for over a century. The medical giant has two operations under it: CSL Behring and CSL Seqirus. With operations in over 35 countries, CSL has an average annual revenue of US$9.1 billion.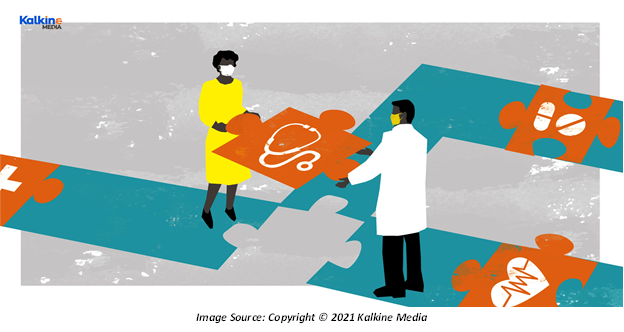 The vaccine production in collaboration with AstraZeneca helped CSL increase its revenue stream by 15% over the first half of FY21. The net profit after tax also increased by 44% during the period.
BHP Group Limited (ASX: BHP)
BHP is a leading iron ore mining firm in Australia with a global outreach in countries like Canada, Chile, Peru, US, Columbia, and Brazil. Despite experiencing a slump in copper and petroleum production last year, the firm benefitted from iron ore exploration due to the soaring commodity prices.
BHP has recently taken an environmentally conscious stance of stepping out of AU$294 million investment in a Columbian thermal coal project. The move came after BHP received heavy flak from experts.
Westpac Banking Corp (ASX: WBC)
Westpac has been one of the longest-running banks among the big four banks of Australia. The bank provides services under five divisions: consumer bank, business bank, BT financial group, Westpac institutional bank and Westpac New Zealand.
Westpac remained resilient during the pandemic-induced crisis, drawing AU$3,443 million in profits and cash earnings worth AU$3,537 million during 1HFY21.
National Australia Bank (ASX: NAB)
With a client base of over 12.7 million people across the globe, NAB is a leading provider of banking, insurance and trading needs of customers. NAB has earned the reputation of the largest Australian bank in terms of assets, deposits, and market capitalization.
In a bid to go environmentally conscious, NAB is evaluating the oil and petroleum projects currently under its funding. For the six months ending 31 March 2021, NAB reported robust cash earnings of AU$3,343 million.
Australia New Zealand Bank (ASX: ANZ)
ANZ's biggest market is the company's Australian operation, with approximately 6 million retail and commercial customers. ANZ has become one of the leading banks in terms of the internet banking services provided by it.
ANZ stated that the new trade deal with the UK is expected to bring new customers to the bank. For the half-year ending 31 March 2021, ANZ held profit before tax worth AU$4,376 million.
Macquarie Group Limited (ASX: MQG)
Another pioneer of the financial sector, Macquarie, has earned the largest investment bank reputation in Australia. Additionally, the bank has attracted shareholders through its lucrative dividends and has been famous for the set of mergers and acquisitions done under its umbrella.
The "Millionaire Factory", as it is often called, captured 25% new borrowers in April 2021 and 33% new borrowers over the entire previous year.
Westfarmers Limited (ASX: WES)
Formed from the Western Australian farmers' cooperative, Wesfarmers has diversified into one of the largest Australian businesses. The company covers operations in the field of apparel, general merchandise, home improvement, etc. Wesfarmers also has an industrial division with chemical and energy businesses.
The company is gearing up its chemical operations on lithium and its components based on the view that these materials would significantly help in roads and building products. (SOURCE:) For 1HFY21, Wesfarmers drew in NPAT worth AU$1,390 million.
Woolworths Group Limited (ASX: WOW)
The retail giant has extensive operations throughout Australia and New Zealand. The company is associated with some of Australia's biggest retail chain brands and was a fast-growing business even during the pandemic hit month.
For the 13 weeks up till 4th April 2021, Woolworths saw group sales worth AU$16,566 million. The company also announced its demerger with its drinks and hotels business Endeavour Group in 2019. The move benefitted Woolworths, whose share prices trended higher post the news.
Telstra Corporation (ASX: TLS)
The telecom player has been investing in the 5G technology, with plans to become a forerunner in the same. Like a true blue-chip company, Telstra has been offering steady dividends to its shareholders despite certain speedbumps in its financial performance over the last year.
The company also sold a 49% interest in its Telstra Infraco Towers business. With the transaction slated to take place in 2022, the company has plans to give 50% of the proceeds to its shareholders. The announcement certainly brings something exciting to the table for the Telstra shareholders.