Highlights

Control Bionics has a range of speech-generating devices letting people with complex communication disabilities live life more confidently.
UNO Touch is a new AAC solution built for better mobility with a wireless speaker and a shoulder strap.
The device will be assistive for people who are ambulatory with conditions such as autism.
The device, which gained very positive market feedback after soft launch, is being rolled out in Australia and North America.
Assistive technology device company Control Bionics (ASX:CBL) has been evolving new paths to broaden its product offerings that could serve a growing variety of disabled people internationally. By exploring its core technology capabilities, the company is making headway to become a market leader in the global augmentative communication and control devices sector. With the development of every new product, CBL aims to get a little closer to its mission.
Control Bionics' latest innovation includes – UNO Touch, a robust, lightweight speech-generating device designed to aid individuals having communication disabilities in living an easier life. The product, available in North America and Australia, gained very positive market feedback after soft launch.
In this article, we will wade through how UNO Touch can make a difference in the lives of people facing communication challenges.
Do read: How Control Bionics (ASX:CBL) can ease the lives of disabled patients
UNO Touch: A compact handheld speech generating device
The ASX-listed firm has designed the smaller touch-only product called UNO Touch for ambulatory users (often children) with conditions, such as autism and intellectual disabilities.
UNO Touch has an external wireless speaker and a shoulder strap. Users have easy control settings on the main screen to increase or decrease speaker volume and screen brightness. The device can be fixed mountable or be used as mobile as per the user requirement, be it at home or school.
The device allows users to communicate effectively with effortless access to a broad range of software solutions for better communication, be it about symbol-to-text based or phrases/sentences to single words/spelling.
Control Bionics offers AAC solutions that matter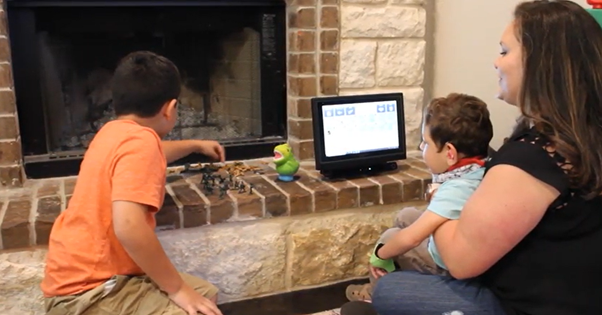 Image source: Company website


In Australia alone, there are about 164,00 people with autism, 58% have communication disabilities, and 43,000 are registered with the National Disability Insurance Scheme (NDIS).
This new product range using assistive technology can help them better communicate and control their environment. It can build their confidence in engaging with life normally.
Augmentative and alternative communication (AAC) solutions such as UNO Touch that complement Control Bionics' AAC range make a life-changing difference in lives of the people with conditions like Cerebral Palsy, MND, ALS, SMA, Multiple Sclerosis, strokes, and traumatic brain injuries.
Related read: NeuroNode Trilogy: A powerful access method for communication challenges
Control Bionics sets eye for broader user base
Control Bionics' AAC offerings help people with a range of conditions to find their 'voice.' It launched the UNO Touch system during the December quarter of the ongoing fiscal year (2QFY22) for both iOS as well as Windows devices to give them the ultimate, personalised opportunity to express themselves.
The addition of the UNO Touch device to Control Bionics' innovative product portfolio will pull in new user groups and consequently, help the Group to achieve higher growth targets.
Further improvements to the product technology as well as portfolio will be made in the coming months as the company is looking forward to a fundamental plan of greater investments in the direction.
Read More: Control Bionics' busy H1 paints bright outlook for FY22
Stock information: CBL shares last traded at AU$0.235 on the Australian Securities Exchange (ASX) on 20 May 2022. The company has a market capitalisation of AU$20.42 million.
Also read: How Control Bionics is set to make a strong mark in assistive technology market