Summary

Renegade Exploration Limited has been engaged in multiple acquisition and developmental activities.
RNX has completed the acquisition of CJV and plans to advance work at immediate exploration targets.
RNX seeks to advance exciting opportunities and commence substantial drilling and work programs with consistent funding.
Renegade Exploration Limited (ASX:RNX) is an Australian minerals explorer and developer that aims to evolve into a mid-tier resource company while generating value for the shareholders in the long term.
The Company has been engaged in discovering additional resources via the exploration of highly prospective targets while identifying and securing new value-generating prospects.
RNX aims for prospective land assets in world-class jurisdictions where the geology is well understood. For this purpose, RNX has been engaging with well-renowned consultants that can help in the advancement of targeted projects.
The Company also looks to capitalise on its strong cost management approach and has evolved into a lean and flexible organisation while exploring and responding quickly to fresh opportunities.
DID YOU READ: Back to Back Acquisition Agreements Fuelling ASX:RNX's Evolution Into Mid-Tier Resource Company
Deal With Strickland
In the current year, RNX has achieved several milestones, including the Yandal intensive geophysical work and modelling and the strategic sale of the Yandal East Project.
Source: RNX Presentation 24/06/21
The strategic rationale behind the deal with Strickland Metals Limited (ASX:STK) is that it shall help in creating a 100km long control over Celia Shear, which is a host to many current prospects.
This further offers STK the accessibility to book rigs and personnel for long periods. Moreover, RNX shall retain strong leverage to the Yandal East greenstone belt through the issue of STK shares as part of the purchase consideration.
ACQUISITION UPDATE: Renegade Exploration (ASX:RNX) gets green signal for CJV interest acquisition
Acquisition of interest in Carpentaria JV
In another development, RNX has also inked a deal to acquire an interest in the Carpentaria JV (CJV) from MIM/Glencore in Queensland, which is an advanced project.
The CJV is found to have numerous prospects which are developed in nature with recent historical drilling conducted by MIM.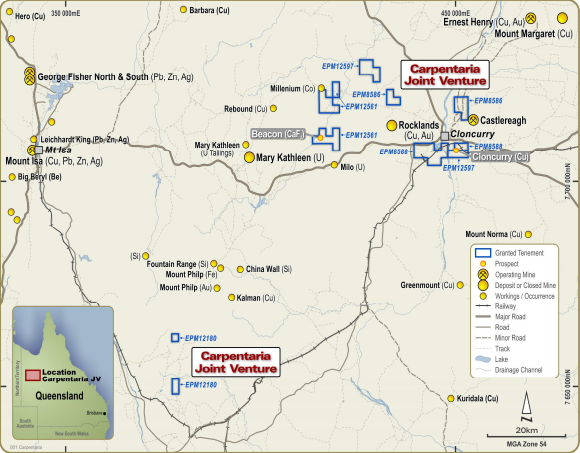 Source: RNX Presentation 24/06/21
RNX has completed the acquisition of CJV interest and is progressing database review and planning work while engaging in discussion to unlock smaller deposits that have been identified.
PREVIOUS UPDATE: Renegade Exploration (ASX:RNX) cracks strategic divestment deal for Yandal Project
There are numerous advanced projects identified and assessed in the CJV area, such as the Mongoose Prospect. Moreover, RNX is advancing discussions with MIM regarding the terms of CJV and the forward plans for the development of individual projects that do not meet size hurdles for MIM.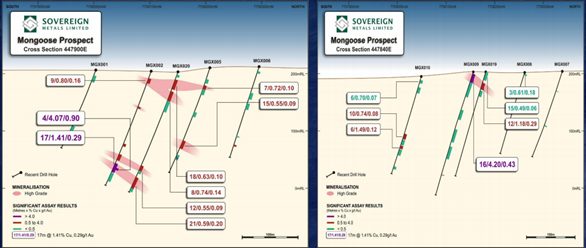 Source: RNX Presentation 24/06/21
The CJV indicates an immediate exploration opportunity for RNX as the region has witnessed limited exploration work, and mineralisation remains open on strike and at depth. Previously, MIM had drilled 20 RC holes for 3,612m, and no more work has been undertaken since 2014.
Sale of Yukon Base Metal Project
In 2020, RNX had also inked a deal with Scharfe Holdings Inc. to purchase Overland Resources Yukon Limited, which is RNX's Canadian subsidiary. The transaction involves a total consideration of AU$1,650,000 in cash and a commitment to make exploration and development expenditure of around C$500,000 before the current year's ending.
DID YOU READ: Renegade Exploration Limited's (ASX:RNX) strategy in focus amid recent developments
The payment is to be made in four tranches till 2023, and these payments can be advanced at any time.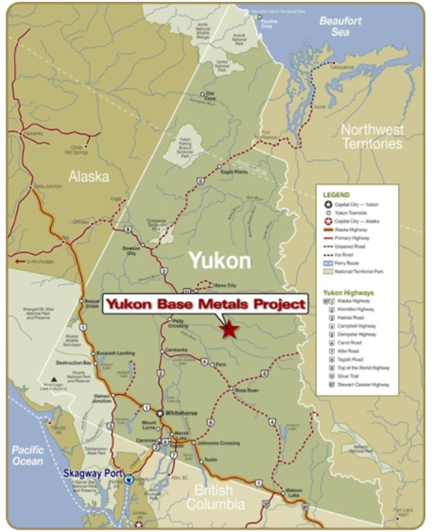 Source: RNX website
Once all the payments are made, RNX shall hold 1% Net Smelter Royalty on the Yukon project, depending on the attainment of commercial production. Moreover, Scharfe chooses to procure the royalty by making a payment of AU$1,000,000 to RNX.
In case Scharfe fails to make payment for the tranches by the scheduled date, the ownership of the Yukon Project shall revert to RNX.
The future cash payments from Yukon Option Agreement Sale shall help the Company in meeting the funding requirements. Besides this, cash payments from STK shall also reinforce RNX's financial stance while indicating the potential to leverage value from STK shareholding.
MARCH QUARTER UPDATE: Substantial exploration and acquisition fuel growth of Renegade Exploration (ASX:RNX)
Bottomline
Overall, RNX's latest milestones indicate significant upside for the Company in the form of immediate exploration targets as well as funding sources. The Company looks to capitalise on these opportunities to advance the current project with immediate targets at CJV.
The RNX stock closed at AU$0.007 on 25 June 2021.