Highlights

King River Resources completed significant activities at its robust project portfolio across Australia during FY21.
A pre-feasibility study for the Kwinana high purity alumina project highlights that KRR is well positioned to become a globally significant producer of high-value, high purity alumina.
KRR also advanced high-grade gold and base metals exploration at the Mt Remarkable and Tressure Creek projects.
King River Resources Limited (ASX:KRR) achieved significant milestones during the last financial year, as highlighted by its recently released annual report for the 12-month period ended 3O June 2021.
During the period, the Company's efforts were dedicated to advancing metallurgical studies on its Specialty Metal project, located on the Speewah Dome in the Eastern Kimberley region. In a significant development, KRR also completed the Kwinana high purity alumina (HPA) pre-feasibility study (PFS) in mid-June 2021.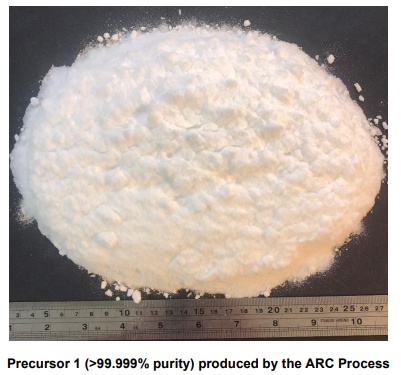 Source: KRR Update, dated 8 September 2021
RELATED ARTICLE: Decoding King River Resources' (ASX:KRR) powerful HPA marketing strategy
At the same time, KRR enjoyed further success with high-grade gold and base metals exploration at the Mt Remarkable and Tressure Creek projects.
Notably, while Mt Remarkable is located around 120 kilometres south of Speewah, Treasure Creek sits within the Tennant Creek region of the Northern Territory.
RELATED ARTICLE: King River Resources' (ASX:KRR) new DFS strategy to focus on HPA precursor compound
With this backdrop, let us explore KRR's some noteworthy efforts concerning HPA development and gold exploration.
PFS confirms technical and economic viability of KRR HPA Project
The Kwinana HPA PFS showed the potential for the Company to be a producer of high-value, high purity alumina. Notably, the Kwinana HPA Project uses the Company's ARC process to produce 4N HPA, having purity analogous to pure aluminium oxide (Al2O3), from an industrial chemical feedstock.
The PFS highlights the potential for KRR to be a world-class producer of high-value HPA, outside of the US, Japan, Europe, and China. Significantly, HPA is witnessing substantial momentum, driven by its essential application in light-emitting diode (LED) lighting and as separators in Li-ion batteries (LiB), used in clean energy and high-technology applications.
Subsequent to the year end, King River Resources produced a 5N (≥99.999%)-purity precursor compound using the ARC HPA process from an industrial aluminium chemical compound feedstock.
Source: Copyright © 2021 Kalkine Media
ALSO READ: King River Resources (ASX:KRR) turbocharges activities towards HPA DFS
Highly encouraging exploration at gold projects
Mt Remarkable Project - During the period, assay results were returned from the 2,310m reverse circulation drilling program completed in 2020 at the Mt Remarkable Project in the Kimberley of Western Australia. The results included a new high-grade gold zone discovery.
Furthermore, KRR reported a new high-grade gold intersection on the Jennifer vein, including the first +10g/t gold result outside of the Trudi Main prospect. The encouraging outcomes pave the way for exploration of other veins at the main Mt remarkable project area along with other KRR-held exploration tenements in the region.
The Company is focused on undertaking exciting activities to unlock the potential of its regional Mt Remarkable tenements, which cover prospective Whitewater Volcanic rocks.
ALSO READ: Strong tailwinds for King River Resources' (ASX:KRR) high purity alumina amid booming LED industry
Tennant Creek – In the Tennant Creek Region, the Company holds 7,900 square kilometres in 16 tenements. Four main project areas are Tennant Creek East, Tennant East/Barkley, Rover East, and Kurundi.
During the period, KRR reported on gold, silver, and copper rock assay results from rock-chip grab samples during reconnaissance exploration. The exploration was undertaken on the Edmerringee and Davidson Prospects (EL32199) and the Kurundi Prospect (EL32200) in the Tennant Creek/Davenport region.
The Company plans to continue its exploration in the Tennant Creek region, backed by good success with its programs so far.
ALSO READ: King River Resources (ASX:KRR) buoyed up on high-grade potential of Mt Remarkable and Tennant Creek gold projects
Capital Raising
During FY21, the Company raised AU$2 million with the issue of ~66.66 million shares and ~33.33 million attaching options under a placement with professional and sophisticated investors.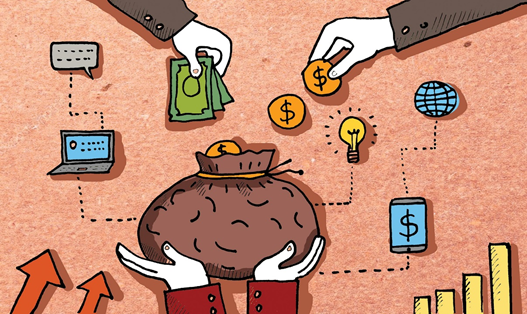 Copyright © 2021 Kalkine Media Pty Ltd
Under the placement, the issue price was AU$0.03 per share, plus one free option was attached for every two shares issued. The options with an exercise price of AU$0.06 are due to expire on 31 July 2022.
Furthermore, KRR also completed a Security Purchase Plan (SPP), raising ~A$7.86 million through the issue of ~238.22 million shares and ~119.11 million attaching options. The issue price of the shares, exercise price of the options, and expiry date of the options are the same as the placement.
Way Forward
As part of the HPA project, work has commenced to develop a mini-pilot plant to demonstrate the ARC HPA process work at a larger scale for the Definitive Feasibility Study and produce market samples.
At the same time, the Company is strategically pivoting its DFS strategy towards producing high-value Al precursor compounds, an essential ingredient of the electric battery vehicle market.
KRR stock was trading at AU$0.027 midday on 28 September 2021.