Summary

Lithium explorers and developers are poised to benefit from the projected growth in lithium demand amid EV revolution.
Lake Resources has expedited work across projects to meet the anticipated increase in demand for lithium.
LKE's high-purity, sustainably produced lithium is believed to showcase potential for premium pricing, based on its purity.
The prices of lithium have continued to rise exponentially on the back of strong demand for lithium batteries in the recent times.
The findings of industry experts and research organisations coincide with the projections of strong demand increase for lithium in 2021. This is based on rising EV uptake, propelled by lower vehicle prices, government incentives and schemes along with increased choice of car models.
In light of these developments, the lithium exploration and development companies are ready with their expansion plans to meet the increasing demand for lithium.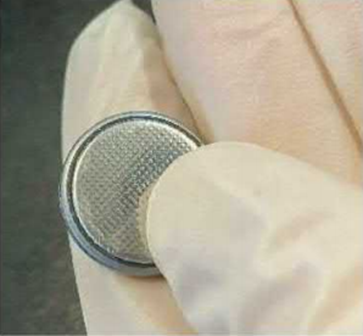 Lithium-ion battery coin half-cell (Source: LKE Announcement 02/03/21)
DID YOU READ: How Lake Resources (ASX:LKE) is poised to reap benefits as EV market revs up
ASX-listed clean lithium developer Lake Resources N.L. (ASX:LKE) is seeking to expedite the expansion of its lithium projects in Argentina in response to robust market demand.
LKE owns significant landholdings within the Lithium Triangle in Argentina and uses direct extraction technology for producing sustainable, high-purity lithium from its flagship Kachi Project. The Lithium Triangle in Argentina, which is the prime location of LKE's projects, accounts for around 40% of the global lithium production at the lowest cost.
Location of Lake projects in NW Argentina (Source: LKE Announcement 25/01/21)
PROJECT UPDATE: Lake Resources (ASX:LKE) Getting Boots on the Ground Across Project Portfolio
LKE looks to become significant lithium producer
Based on the moves by automakers such as Volkswagen and others, LKE is optimistic that the level of market demand for high-purity, sustainably produced lithium would surpass the present supply.
As a result, the Company has been advancing discussions with a variety of market players, including big companies looking for testing Cauchari and other brines. The Company expects the demand for lithium production to shoot up further with an increasing supply deficit estimated from 2024.
Moreover, LKE looks forward to advancing its development plans across its other brine projects on the basis of similar production method.
LKE seeks to emerge as a global substantial producer of high-purity, sustainable produced lithium amid the escalating EV and battery storage revolution.
INTERESTING READ: Is Lake Resources (ASX:LKE) in prime position to become a High-Purity Lithium supplier?
Potential for premium pricing
Another aspect of the lithium carbonate market is that the purity, level and type of impurities help determine its pricing in the market. Opportunistically, the high-purity results produced by LKE suggest potential for premium pricing, higher than earlier predicted.
The PFS concluded by LKE was based on attaining 99.9% lithium carbonate and a conservative fixed selling price of USD11,000/t. Moreover, lithium prices have shot up in the first quarter of 2021 and Lake is considering using USD15,500/t for high-purity battery grade lithium carbonate with the premium for high quality.
GOOD READ: Lake Resources (ASX:LKE) delights shareholders with a staggering ~280% YTD growth
All in all, lithium producers seem confident of better times ahead on the back of rising prices for lithium used in electric vehicle batteries. Moreover, LKE possesses significant upside with projects located in a prime location and potential for premium pricing by producing high-purity lithium product.
The LKE stock was noted at AUD0.310 at 2:17 PM AEST on 29 April 2021.