Highlights

Supply chain disruptions have been quite evident during COVID-19, wherein several unfavourable events further strained the global supply chain.
EarlyBirds' open innovation ecosystem can connect supply chain innovators with partners that can help them achieve their goals.
EarlyBirds also highlights how advancements in IoT, blockchain, AI, ML & analytics, robotics & automation and 3D printing can facilitate innovations in the supply chain.
The open innovation ecosystem developed by EarlyBirds is empowering supply chain innovators to find the perfect partners that can help them achieve their goals. These innovators are engaged in developing solutions to boost their resilience and mitigate risk.
Moreover, EarlyBirds remains open to helping companies that are actively tackling the complexities of supply chain logistics. EarlyBirds can also help in finding a big corporate sponsor that can act as an early adopter organisation and back their goals with funding and expertise in bringing products to market.
RELATED ARTICLE: How is EarlyBirds helping businesses take advantage of innovation in mining industry
Supply chain disruptions during COVID-19
The emergence of COVID-19 has been an eye-opener in several ways. One of the prominent highlights has been the uncertain and fragile nature of the global economy – as shaky as a house of cards, which is perpetually on the brink of collapse.
With the pandemic pushing millions into unemployment, their incomes were affected, which in turn reduced the demand for goods. Moreover, the pandemic also significantly impacted the global supply chain, which has always been a complex and fragmented network.
Source: © Skypixel | Megapixl.com
RELATED ARTICLE: How EarlyBirds helps organisations build an edge with strategic sourcing
EarlyBirds states that the supply chain network collapsed as the obligation to offer goods and services shifted to local providers. Moreover, inventories for online shopping, a major part of which are manufactured across countries like India, China, and Bangladesh, were not able to reach consumers across borders.
Events highlighting supply chain disruption
With people forced to stay behind closed doors, the pandemic led to a shortage of drivers and other semi-skilled labour in the market.
During the pandemic, several events were witnessed that led to increased complexities in the supply chains.
Brexit had a far and wide impact as transport times increased and free movement of goods slowed down due to red-tapism, cross-border checks, and constantly fluctuating exchange rates.
Multiple events of misinformation and widespread panic over the shortage of consumer essentials like toilet paper resulted in long lines at grocery stores.
Source: © Dogfella | Megapixl.com
Prior to the emergence of COVID-19, countries were already evaluating the overall impact of the global transport of goods on the environment and energy consumption.
RELATED ARTICLE: EarlyBirds helps digital government initiatives keep pace with innovation speed
Connecting the dots in supply chain
EarlyBirds states that the corporates' appetite for profit is compelling them to find the most economical way to secure raw materials, convert them into manufactured goods, and transport them to reach consumers.
Notably, businesses at times have no other choice but to make several sacrifices while connecting these dots. Such sacrifices result in a weakened overall supply chain due to too many points of failure.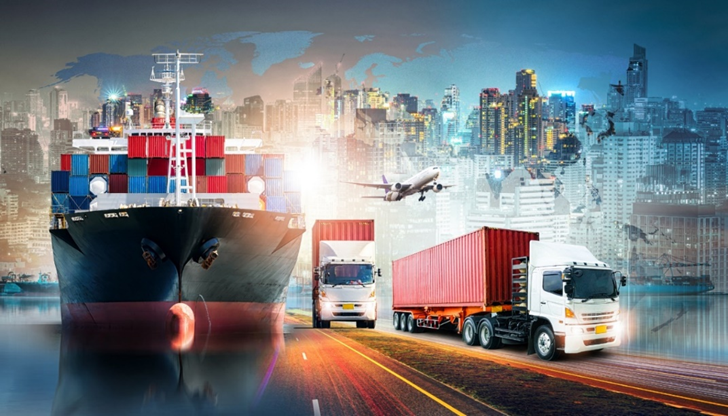 Source: © Enanuchit | Megapixl.com
EarlyBirds believes that a leaner supply chain is always more desirable for a business, but only if it has fail-safes and redundancies to navigate a pandemic-like disruption.
RELATED ARTICLE: How is EarlyBirds enabling customers to solve wicked problems of the future?
What is EarlyBirds' stance?
Co-founder of EarlyBirds, Jeff Penrose, highlights the potential of logistics supply chain innovators in enhancing the present scenario. He said, "If you are working on technologies such as the Internet of Things, blockchain, AI, ML and analytics, robotics & automation, or 3D printing, we can help you give your research and innovation a practical application that can make it monetisable."
Some of the key points mentioned by Mr Penrose highlighting the potential of each technology were as follows:
Developments in IoT can enable effortless tracking of vital shipping information like location, environmental status, weather conditions, etc.
Blockchain can enable exceptional transparency in the supply chain to avoid waste and virtually eradicate events of fraud.
AI, machine learning, and analytics can help in finding solutions to problems through various statistical methods and derive meaningful insights from the data collected.
The implementation of optimisation methods can boost the yield of the supply chain, slash delivery times, and also deliver cost-efficiencies for companies.
Since robotics and 3D printing can make the sophistication of large-scale manufacturing accessible to small-scale players, they can act as the main technologies for developing alternate ways of production.
EarlyBirds believes that there is a possibility for hobbyists also to enter the market in the future by introducing their own innovations.
RELATED ARTICLE: How EarlyBirds helps companies harness retail tech to up their game
If you are interested to find out more about the way you can leverage your innovation to secure funding, you can visit the EarlyBirds website and sign up as an innovator.