Highlights

Fiducian Group has introduced a private client service to help its ultra-high net worth clients meet their financial goals and aspirations.
FID believes that it is important to make sure that services are provided by professionals who have the required training and expertise.
The clients can also get the opportunity to meet a Fiducian fund manager from the investment team at the bi-annual review meetings.
A pioneer in WealthTech, Fiducian Group Ltd (ASX:FID) has introduced its Private Client Service. Through the service, the Company helps Australian individuals and families in areas like wealth structuring, succession planning, philanthropic giving and tax matters (for those who have more than AU$20 million in investible assets).
FID believes that the integrity, trust and expertise are the key considerations for private clients while choosing a specialist financial planning relationship manager.

FID's Private Client Service
FID believes that while many businesses may approach individuals to look after their wealth and personal affairs, but one must focus on the type and level of services offered. It is important for businesses and individuals to make sure that the services are provided by professionals who have the desired training and expertise to offer them.
RELATED ARTICLE: Fiducian Group (ASX: FID) eyes strong growth
As part of its Private Client Service, FID offers an expert strategy for its clients with tailored solutions and services to meet their financial goals and aspirations. These services include financial planning, tax and accounting, legal matters, and investment services.
ALSO READ: Fiducian India Fund operates in burgeoning Indian Mutual Fund space
FID's Financial Planning services
FID assigns its clients a Financial Planning Relationship Manager, who manages all their financial planning needs. The relationship manager coordinates with the respective legal, accounting and investment advisors as needed in the overall management of the client's portfolio.
FID believes that this complete suite of managed financial services will help in creating a roadmap of the client's existing and future lifestyle objectives through a comprehensive financial plan. This also involves an understanding of the health of the client and important family members.
Source: © Rido | Megapixl.com
RELATED ARTICLE: Fiducian Group (ASX:FID) on growth path, reports robust half yearly results
Besides this, the financial planner will organise a meeting with the client to address various concerns at the end of six months. These include reviewing the client's financial plan and approaching other experts for information on legal advice, tax or other particular matters. Moreover, the financial planner can also help in arranging separate meetings for the clients with these experts if need be.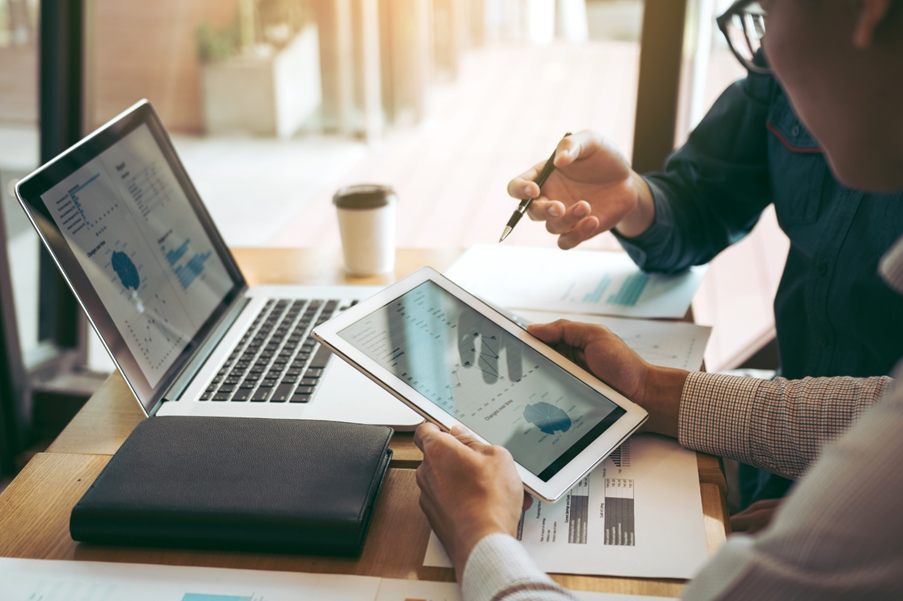 Source: © Wutzkoh | Megapixl.com
FID's Investment services
Through Private Client Service, FID also offers investment services that enable clients to have a meaningful engagement with the development of investment strategies, which help in achieving their short- and long-term investment goals.
The financial planner will liaise with experienced fund managers and arrange a face-to-face meeting twice a year.
ALSO READ: Fiducian Group (ASX:FID) shares hit a record high after upbeat FY21 results
Besides reviewing the present investment portfolio and structuring a new portfolio tailored to the particular instructions and needs of the clients, FID's investment services include the following: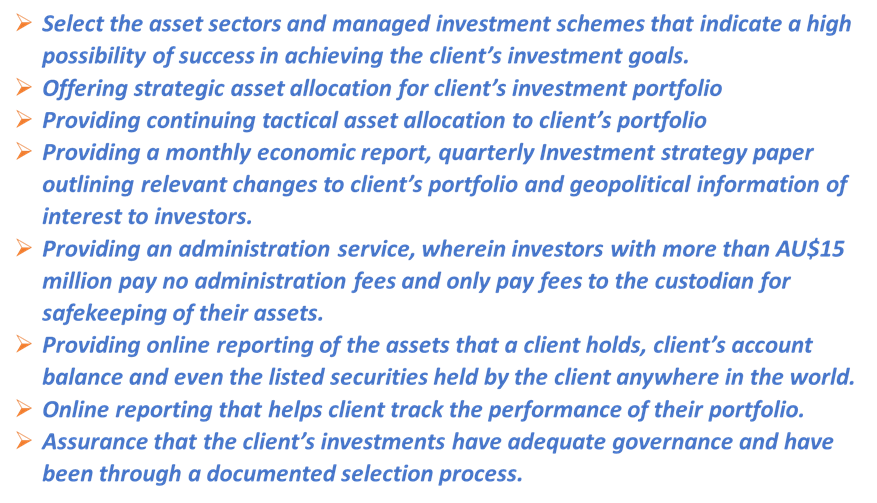 Besides this, the client can take part in two bi-annual meetings with a member of the Fiducian investment team to understand the economic environment, investment performance, investment changes and tactical decisions made.
READ MORE: Strategic acquisition: Fiducian Group (ASX:FID) snaps up AU$1.1B financial planning business
FID stock was noted at AU$7.100 on 27 June 2022.