Highlights

Cyprium Metals (ASX:CYM) has raised around AU$2 million by way of an entitlement offer.
CYM had also raised approximately AU$16 million under a placement which was announced along with the entitlement offer.
CYM looks to finance the funding strategy for the restart of its Nifty Copper Project through the proceeds from the placement and entitlement offer.
Cyprium Metals Limited (ASX:CYM) has been seeking to restart of its Nifty Copper Project. In line with this strategy CYM has been seeking funding to finance the Project restart activities. This strategy is aimed at delivering a sustainable, secure, and stable supply of copper metal at 25,000tpa.
Consequently, CYM has now raised funds via an entitlement offer that closed on 1 August 2022. The company remains continuously engaged with financiers to progress its senior and offtake debt funding package to execute its construction plans. CYM plans to deliver a copper metal plate on-site in the H2 of 2023.
CYM raises AU$2 million via entitlement offer
CYM has around AU$2 million via the non-renounceable entitlement offer that was declared on 30 June 2022, along with an AU$16 million placement that was finalised in July 2022.
CYM's directors and senior management took up their entitlements under the entitlement offer, wherein eligible shareholders were able to subscribe to shares at an offer price of 11.5 cents per share.
The company is now deploying funds raised through entitlement offer as well as placement towards the restart of the Nifty Project and general working capital requirements.
CYM looks forward to the scheduled issue and allotment of new shares under the entitlement offer on 5 August 2022.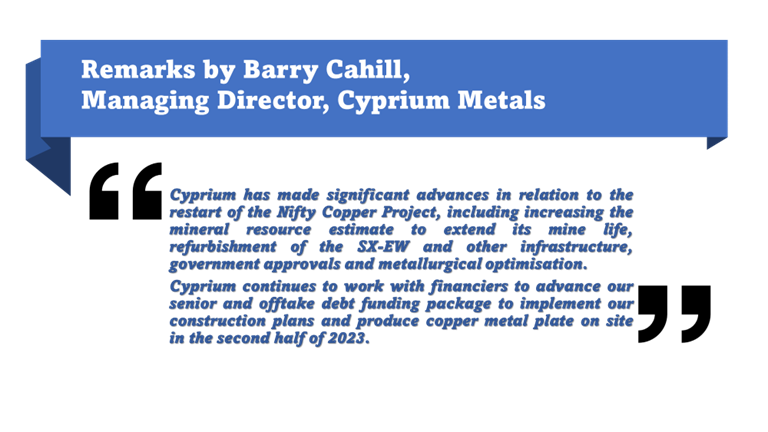 Source: CYM Announcement 04/08/2022
Progress related to restart of the Nifty Project
CYM has as made significant progress in the past 15 months in terms of enhancing the mineral resource estimate as well as infrastructure refurbishment, securing government approvals and metallurgical optimisation.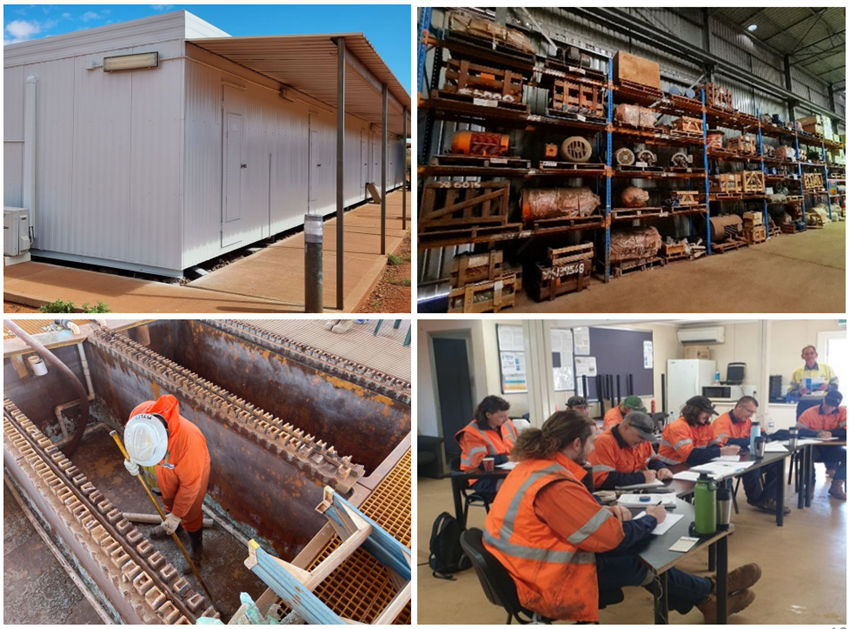 Source: CYM Presentation 22/07/22
CYM has also inked a deal with Glencore International for AU$50 million as part of the targeted AUD240 million to AUD260 million debt funding package for the restart of the Nifty Project.
The company continues to engage with senior debt providers who are conducting due diligence works and reviewing financing documentation.
CYM stock last traded at AU$0.110 on 04 August 2022.