Summary

CV Check Limited had recorded surge in revenues in recent times due to increased sales.
CV1 has completed the highly anticipated acquisition of Bright People Technologies after receiving approval from shareholders.
The Company has experienced strong sales in the near past and looks to deliver on its strategy in the current year.
Advance screening and verification services company CV Check Ltd. (ASX:CV1) has experienced notable growth across its business driven by a fresh sales record during a very strong couple of months.
The Company has come a long way, having attracted a substantial number of fresh B2B customers each quarter through its sales and marketing programs. Moreover, the Company has been able to build strong momentum in its revenue, powered by strong order flow from various diversified recognised sales channels.
Source: Company Announcement 25 February 2021
INTERESTING READ: A hat-trick of bumper months? CV Check Limited continues to clock robust sales
CV1's latest clients include Rabobank ANZ, Carsales.com (ASX:CAR) and Eagers Automotive (ASX:APE).
Completion of C16's acquisition
Over recent times, CV1 has also moved towards completing the much-anticipated acquisition of CI6 Pty Ltd, as announced in early April 2021. As part of the acquisition, CV1 issued 72,992,701 fully paid ordinary shares in its capital to the vendors of CI6.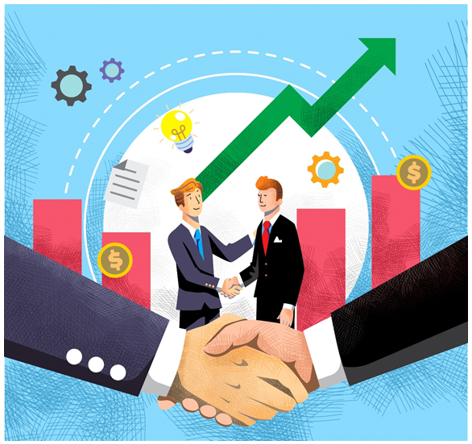 Image: Copyright © 2020 Kalkine Media Pty Ltd.
Moreover, the Company had secured approval from shareholders at a general meeting held at the end of March 2021 for issuing these shares. The Company received strong support from shareholders for the acquisition as well as related capital raise.
Since then, the Company has expedited the closure as per the plan, with external debts being paid out as scheduled. The consideration shares were also issued within the first week of April 2021.
PREVIOUS UPDATE: CV Check Ltd (ASX:CV1) Delivers Sustainable Growth in 1HFY21, Reports Record Numbers
Uptick in share price driven by demand for verification services
Moreover, CV1 has also experienced notable growth in terms of its share price as well as operational performance. The CV1 stock has increased by around 90% for its shareholders in the past year. During this period, CV1 has ticked off various milestones that have helped in gaining considerable attention from investors.
Since its establishment in 2004, CV1 has turned the corner through various challenging phases of the business environment and built one of the most technologically enhanced services across Australia and New Zealand.
In recent times, there has been a growing demand for online verification services, especially on the back of rapid shift towards online software-based solutions. More and more companies are embracing these online services amid surging need for digital solutions.
DECEMBER QUARTER UPDATE: CV Check (ASX:CV1) in sweet spot post record-setting December quarter
Anticipating further growth in its business, CV1 has devised a strategy to deliver on the same. CV1's strategy aims at generating organic growth from increased repeat business customers as well as taking into account the strategic opportunities for significant growth.
The CV1 stock traded at AUD 0.125 with a market capitalisation of AUD 55.74 million at 2:35 PM AEST.