Summary

Creso Pharma has won its first purchase order (PO) from Red Light Holland's distribution company for cannaQIX® CBD lozenges and hemp instant tea.
Creso's Hemp CBD products will be sold under the existing Red Light Holland brands across the Netherlands.
Creso Pharma and Red Light Holland are exploring product development initiatives to combine functional mushrooms and other compounds with Creso products.
The pharmaceutical player also stated that additional orders are expected in the coming months, with SR Wholesale likely to widen Creso's market penetration significantly.
In a strategic move to expand its market presence, Creso Pharma Limited (ASX:CPH) announced that it had secured its first purchase order (PO) from SR Wholesale BV, a wholly owned distribution company of Red Light Holland. The Company highlighted that the PO was for the leading range of its Swiss-manufactured hemp CBD products.
Notably, the tactical decision to utilise lozenge and tea delivery methods will offer speed to market for new combinations and products.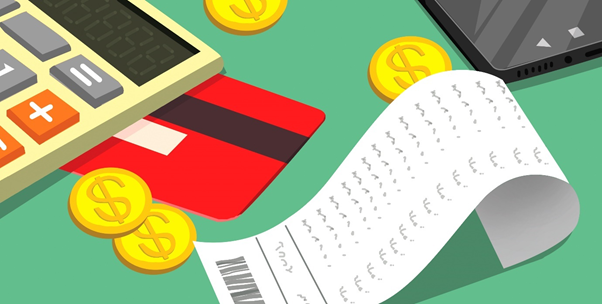 Source: Copyright © 2021 Kalkine Media
First PO between Creso and Red Light Holland
The first PO between Red Light Holland and Creso Pharma marks a crucial step ahead of establishing The HighBrid Lab. Both the companies are aggressively pursuing product development initiatives for exploring the potential of combining functional mushrooms and other compounds with Creso's existing product suite, should the proposed merger with Red Light Holland be approved by shareholders.
MUST READ: Creso Pharma (ASX:CPH) set to merge with Red Light Holland to create a mega cannabis firm
The PO for cannaQIX® hemp CBD lozenges and cannaQIX® hemp instant tea is valued at CHF152,220. The products will be launched under the existing Red Light Holland Brands, including iMicrodose.
Red Light Holland and SR Wholesale will market and distribute Creso's CBD products across the Netherlands following the PO. SR Wholesale has a robust presence in the Netherlands market, including an established distribution network of more than 400 companies engaged in selling CBD and other products across Europe.
This includes several sub-distributors, who offer access to 1,000+ shops in the Netherlands, the UK, Germany, France, Spain, and Portugal.
ALSO READ: Creso Pharma inches closer to completing Halucenex acquisition following shareholders' approval
Creso's hemp CBD lozenge and tea products
Creso Pharma's Swiss-manufactured product line uses pioneering buccal formulations, which improve the bioavailability of the active ingredients.
The Company highlighted that each product had been produced following substantial capital expenditure and R&D performed by its experienced management team in Switzerland.
DO READ: A snapshot of Creso Pharma's nutraceutical products portfolio
Notably, CPH's hemp tea products are based on full-spectrum hemp plants and use innovative technologies to optimise the hemp CBD content allowing for a superior taste.
The Company uses native tea instead of extracts to manufacture hemp tea products. This allows Creso Pharma to sell the product in the nations where hemp tea is considered a food item and hemp extract are regulated, further enhancing Creso's ability, and now Red Light Holland's, to expand market reach.
ALSO READ: Creso Pharma rolls out new hemp tea products using revolutionary technology

Source: CPH Update (1 April 2021)
The PO is a crucial first step in the proposed merger of CPH and Red Light Holland to form The HighBrid Lab. In addition, the roll-out of these products will provide the existing SR Wholesale customers with a better understanding of Creso Pharma's leading products and formulations.
Mr Todd Shapiro, CEO and Director of Red Light Holland, commented-

Creso Pharma's Non-Executive Chairman, Adam Blumenthal, added:
Mr Blumenthal also stated that the orders from SR Wholesale would likely increase as customers and consumers realise the significant benefits of Creso's CBD products.
Furthermore, both Red Light Holland and Creso Pharma have been investigating the potential to combine functional mushrooms and other compounds into the existing product lines of Creso, subject to completion of the proposed merger with RLH.
ALSO READ: Creso Pharma on a high as it achieves record revenue growth in consecutive quarters
On 6 July 2021, CPH shares closed at AU$0.135.