Summary

88 Energy has achieved several milestones with all-round development, including strengthening the leadership team.
88E has made three key appointments to solidify its Board and Management and lead the Company forward.
Mr Michael Evans has retired from the Board of 88E with immediate effect after serving for over seven years as Non-Executive Chairman.
Oil and gas company 88 Energy Limited (ASX:88E) has been engaged in enhancing the Company's stance for future exploration discoveries.
Lately, 88E has made three key appointments to its Board and Management to bolster the Company's leadership team. These three key appointments are discussed further.
RELATED ARTICLE: 88 Energy (ASX:88E) steers smoothly through an engaging June quarter
Appointment of Non-Executive Chairman
88E has appointed Mr Philip Byrne as Non-Executive Chairman to the Board, who is a petroleum geologist by training with more than four decades of experience in the global oil and gas industry. His global experience comprises his role across various leadership functions, including technical, exploration, commercial, and executive roles.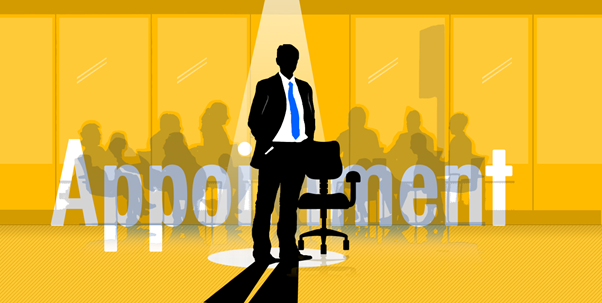 Source: Copyright © 2021 Kalkine Media
RELATED ARTICLE: Another feather in 88 Energy's (ASX:88E) cap with the 100% working interest in Project Peregrine
His previous engagements include the following:
Executive Vice President Marketing & Trading and Commercial, for Santos Energy.
Managing Director and CEO of Nido Petroleum,
President of the North-West Shelf Australia LNG organisation.
Numerous roles with BHP Petroleum, including General Manager (Pakistan), President Gas Marketing (Asia/Australia), and General Manager (Australia).
Source: 88E Announcement 02 August 2021
DID YOU READ: 88 Energy (ASX:88E) solidifies its stance as energy explorer by embracing ESG framework
Appointment of Non-Executive Director
Another key development is the appointment of Ms Joanne Kendrick as a Non-Executive Director and to 88E's Board. Ms Kendrick is also a petroleum engineer and has more than 25 years of experience in the international oil and gas sector.
Source: 88E Announcement 02 August 2021
RELATED: 88 Energy (ASX:88E) expands its territory across the Project Peregrine
At present, she holds the position of Non-Executive Director of Buru Energy Limited and Sacgasco Limited. Her previously held Board and senior management positions include several international oil and gas companies, including more recently as Managing Director and CEO of Blue Star Helium.
New COO appointment
Besides these, Mr Robert Benkovic has been appointed to the role of Chief Operating Officer (COO) of 88E. Mr Benkovic brings with him around 25 years of experience across the oil and gas industry as a petroleum engineer and subsurface manager.
DID YOU READ: Encouraging results propelling 88 Energy's (ASX:88E) advancement across the project portfolio
His previously held industry roles include the following
Group Manager, Reservoir Engineering at Inpex Corp.
Kharaib Section Head at Maersk Oil.
Reservoir Engineering Expert and Senior Reservoir Engineer at Apache Corp.
Senior Petroleum Engineer at Schlumberger.
Petroleum Engineer at Origin Energy.
Retirement of Non-Executive Chairman
Among these developments, the Company has acknowledged the retirement of Mr Michael Evans from the Board of the Company with immediate effect. Mr Evans has served for over seven years as Non-Executive Chairman of 88E.
Source: 88E Announcement 02 August 2021
INTERESTING READ: Presence of oil confirmed for 88 Energy (ASX:88E), presence of oil confirmed at Merlin-1
88E believes that Mr Evans has shown significant commitment and contribution towards the business during this period.
Overall, 88E has successfully wrapped up an engaging June quarter and looks forward to conducting further work across projects. It shall be interesting to see how well these pivotal appointments will help in delivering on future activities of the Company.
The 88E stock was noted at AU$0.041, up by 10.81% on 2 August 2021.