The global leader in brand protection and customer engagement, YPB Group Ltd (ASX: YPB), is a Australia based product authentication and consumer solution provider with subsidiaries and distribution capability spread across mainland China, Thailand, Indonesia, Singapore, USA and Australia.
One of the key clients of the company in Indonesia is PT Combiphar, a leading pharmaceutical and wellness company. PT Combiphar has been a major driver towards the generation of over 75 million QR codes through the YPB's Connect Platform, an insightful and powerful consumer engagement platform for brands which are sold on a SaaS basis along with a price per code issued. Combiphar is a leading user of YPB's ProtectCodeTM product authentication solution and has been an important YPB client since September 2016.
A new three-year Master Supply Agreement with PT Combiphar
YPG group has now further extended and expanded its close collaboration with Combiphar by signing a new three-year Master Supply Agreement (MSA) with PT Combiphar, as announced on 10 September 2019.
This new MSA will allow for the extension of product coverage to include any of Combiphar's 170 SKU product portfolio and will also generate revenue of around $1 million over the three-year term.
The expected revenues will be based on:
Continued application of ProtectCodesTM on Combiphar's cough syrup;
New YPB Connect SaaS platform and support fees;
Increased volumes from broader SKU coverage;
YPB and Combiphar are currently developing plans for the rollout of coverage to further products. Interestingly, up until now, YPB could cover one product line of Combiphar- cough syrup, and it has generated nearly half of the anticipated revenue from this single product line alone. Given this backdrop, the signing of new MSA for next the three years is very encouraging.
Major highlights of MSA
Extension of both product authentication and consumer engagement solutions
Covers expansion to additional SKUs beyond cough syrup currently covered
Life-of-contract revenues expected to be around A$1 million
While commenting on the new MSA, YPB Group CEO John Houston informed that the company expects its solutions to enhance Combiphar's engagement with greater number of its consumers by assuring the authenticity of a broader range of its products.
Recently, the company refreshed its operating plan as per which YPB Group is now focusing on wine and dairy, health and beauty, pharma, and legal cannabis vertical. The expansion of the company's collaboration with Combiphar is in line with the company's focus on Pharma and health verticals.
Refreshed Operating Plan
The five elements of the refreshed operating plan are as follows: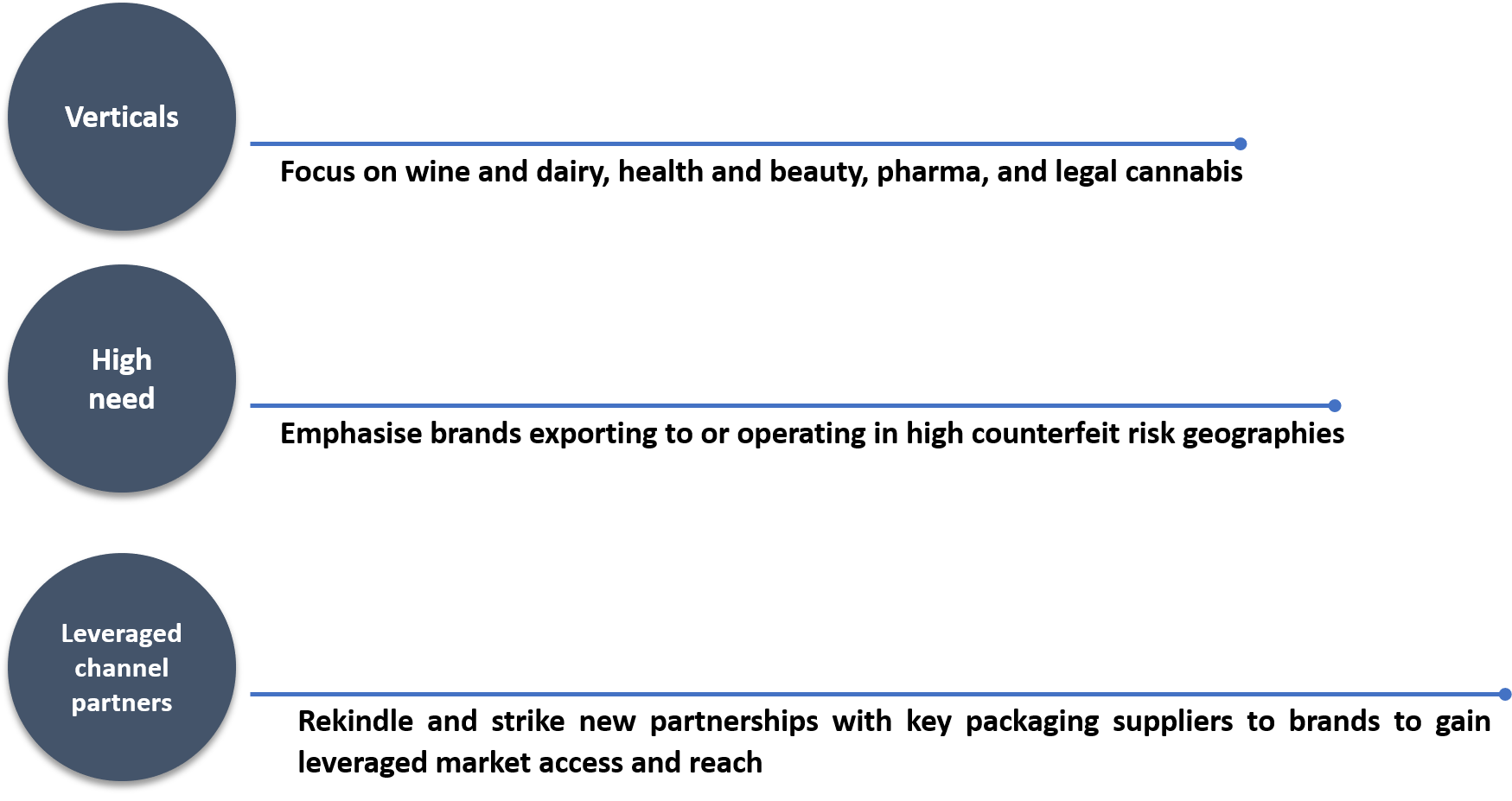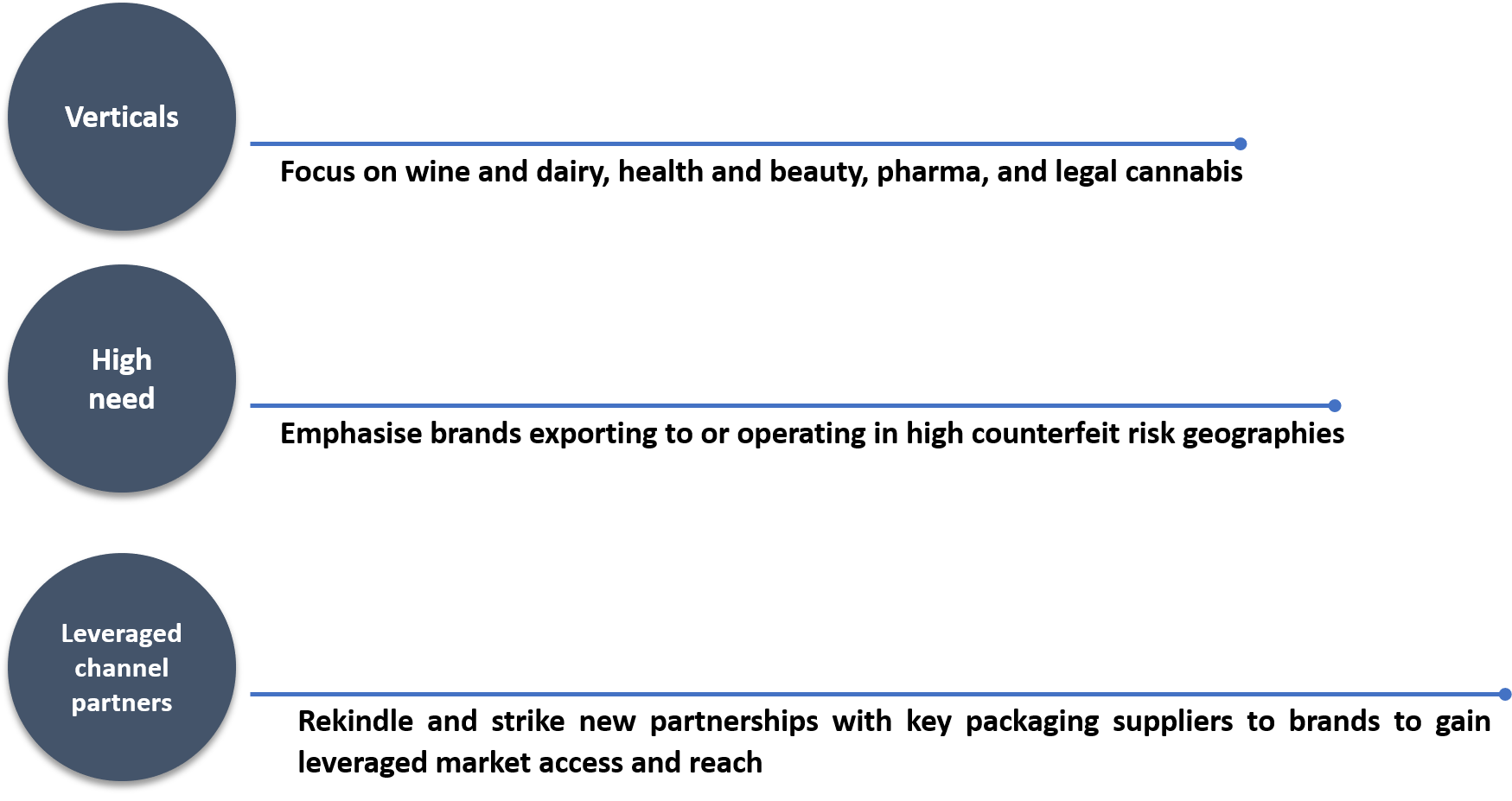 H1 FY19 Performance
During the first half of FY19, the company made substantial progress on all fronts:
High Engagement with prominent brands in all focus sectors;
Access partners such as Orora (ASX: ORA) and Impact Tubes advancing plans with targeted customers;
ProtectCode has become a readily understood and thus more saleable product;
New channel partners are actively working with YPB in presenting solutions to their customers;
Motif Micro technical progress is significant, and a more detailed update on key milestones is expected to be released to the market in the near future;
Connect is now a robust software platform capable of recording authentication scans and engaging directly with consumers globally (anywhere there is a mobile network), including behind the technically challenging great firewall of China;
H1 FY19 Results Overview
In the first half of 2019, the company witnessed a decline of 41% in its revenue due to the restructuring of Retail Anti-Theft (RAT) unit. However, this sharp decline was offset by higher gross margin, lower operating costs, and non-operating items reducing the pre-tax operating loss by 21% from $4.7 million in H1 2018 to $3.7 million in H1 2019. In the first half, the Operating costs were down by 18% on pcp to $2.7 million.
YPB Group in China
Besides Indonesia, the company is also trying to set its feet in China. At the recently held AGM, the chairman stated that after several years investing in China with a number of high-profile groups the company is now starting to see some promising traction in the working relationships it has with label manufacturers and converters including CCN and Meixin. For the five months to 31 May 2019, the top line revenues from the activities in China were up 165% compared to the same period last year.
The chairman also noted that the company is developing stronger working relationships and deeper engagement with these two key channel partners, which will lead to greater adoption of YPB's solutions from their respective brand clients.
Recent Updates
Recently, the company achieved a significant milestone by reaching 100 million ProtectCodesTM issued on the YPB Connect platform. This milestone is representing an unprecedented acceleration in the uptake of the ProtectCodesTM which is underpinned by the Connect platform and is indicative of YPB customer confidence in the Company's authentication and consumer engagement product offering, validating its value to customers and their brands.
The company has been making significant progress in streamlining and improving operational efficiencies. In the past few months, the company has made significant progress and few of which are as follows:
Master Supply Agreement signed with cannabis extraction specialist Halo Labs
Raised A$1.6 million via an over-subscribed new equity placement at 0.714 cents, a 25% discount to the 15-day VWAP
co-launch of Vintail with Seppeltsfield Wines
Stock Information
At market close on 10 September 2019, YPB's stock was trading at a price of $0.005 with a market capitalisation of $5.75 million.
---
Disclaimer
This website is a service of Kalkine Media Pty. Ltd. A.C.N. 629 651 672. The website has been prepared for informational purposes only and is not intended to be used as a complete source of information on any particular company. The above article is sponsored but NOT a solicitation or recommendation to buy, sell or hold the stock of the company (or companies) under discussion. We are neither licensed nor qualified to provide investment advice through this platform.