Source: Wake up, Shutterstock
Summary

Worley Limited has added another pact to its kitty with the latest engineering and procurement services contract.
As per the contract, WOR shall offer engineering and design services for the integration and subsea tieback of an oil and gas field located in the Gulf of Mexico.
International company Worley Limited (ASX:WOR) revealed a significant milestone of securing an engineering and procurement services contract from Chevron U.S.A. Inc.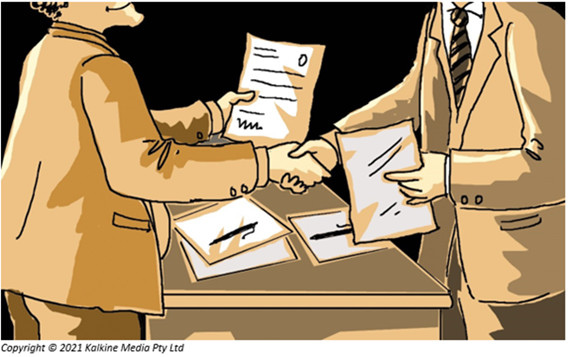 The current contract with Chevron pertains to offering brownfield modification services for one of the deepwater production facilities of Chevron located in the Gulf of Mexico. As per the contract, WOR shall deliver engineering and design services for the integration and subsea tieback of the Ballymore oil and gas field and provide procurement services for topsides.
ALSO READ: Why Worley (ASX:WOR) shares are under watch today
Worley's US Gulf Coast team shall be responsible for executing of the topsides services and project management, while Intecsea, a part of WOR's Advisian consulting business, shall execute the subsea part of the project. Besides this, Intecsea is a global frontrunner in floating systems, offshore pipelines, subsea systems, and overall field development.
Furthermore, WOR's Global Integrated Delivery office in India shall also offer additional support.

Source: WOR Announcement 19/04/2021
DID YOU READ: ASX 200: What you need to know before the market opens?
Subsequent to the announcement, the WOR stock traded 0.743% lower at AUD10.695 with a market capitalisation of AUD 5.62 billion at 1:53 PM AEST. Moreover, its peer Beach Energy Limited (ASX:BPT) also traded 2.494% lower.
The decline in this stock is seen because of the overall decline in the energy sector, which declined the most among all sectors on ASX by 0.86% at 1:27 PM AEST. However, other players in the sector like Washington H. Soul Pattinson And Company Limited (ASX:SOL) and Energy Resources Of Australia Limited (ASX:ERA) traded up by 0.544% and 4.444% respectively, at the same time.
In the past, WOR has bagged multiple significant contracts to its credit from domestic as well as global companies. WOR specialises in delivering professional project and asset services across various sectors, including the energy, chemicals, and resources sectors.
WOR's previous contracts include maintenance and integrity contract for services with Petroleum Development Oman LLC, engineering services contract with Phillips 66 Company, services contract with SABIC Plastic Energy Advanced Recycling B.V, master services agreement INEOS Chemicals Grangemouth Ltd & INEOS Infrastructure Ltd, etc.