Summary

Penny Stocks are popular amongst investors with a high-risk appetite.
International brand licencing player Yowie Group delivered a strong Q3 with a 29% growth in net sales.
Advanced Braking Technology achieved a record operating sale of AU$1 million in March 2021.
Houston We Have Limited maintained a strong position in Q3 and purchased Echo IQ Pty Ltd during the period.
Penny Stocks are popular amongst investors with a high-risk appetite. These stocks are available under AU$1 and are highly volatile. It means that there is nearly an equal chance that a market participant can either make a massive profit or can even experience a considerable loss. These are growing companies and have limited cash and resources.
Here, we would be looking at three ASX-listed penny stocks that have performed admirably on the ASX: Yowie Group, Advanced Braking Technology, and Houston We Have Limited.
Some other stocks that belong to this category include Firefinch Limited (ASX:FFX), Hillgrove Resources Limited (ASX:HGO), and National Tyre & Wheel Limited (ASX:NTD).
Yowie Group Ltd (ASX:YOW)
Global brand licensing Company Yowie Group Ltd reported an impressive quarterly performance with significant improvement in net sales and EBITDA figures.
In Q3 FY2021, the Company reported an increase in net cash by US$106K, driven by gains in operations of US$158K, expenditure on investing/financing activities of -US$24K and FX loss of -US$28K. Key highlights are as follows:
Net sales increased by 29% compared to the previous corresponding period.
EBITDA stood at US$151K, a considerable improvement vs Q3 FY2020 (Loss of US$683K).
Net cash gain for Q3 FY2021 was US$0.106 million.
Yowie reported US$2.55 million in cash receipts from customers.
Yowie Group reported an impressive 29% jump in Q3 sales (Copyright © 2021 Kalkine Media Pty Ltd)
New Product Updates:
As per the customers' request, the Company announced that it would bring back several earlier Series. In Australia, the product would be launched in May and in US during Q4 FY2021 before the launch of Series 7.
Outlook:
In the upcoming period, the Company would focus on distribution and trade programs. Fiscal discipline and cash management would remain a part of its culture and drive healthy margins and allow the Company to invest in the trade where applicable.
Advanced Braking Technology Limited (ASX:ABV)
Advanced Braking Technology Limited is engaged in designing, manufacturing, and distributing its innovative braking solutions globally.
In Q3 FY2021, the Company witnessed a growth of 19.1% in its operating sales to AU$2.28 million. Key highlights include:
ABV achieved record operating sales of AU$1 million in March.
The Company reported a product sale margin of 51.1% during Q3 FY2021. It increased by 5.5% on the previous quarter and 2.8% on the pcp.
The cash position of the Company remained stable and stood at AU$1.52 million.
Continuing a positive trend, ABV reported increased unaudited NPAT and EBITDA of AU$0.4 million and AU$0.62 million, respectively.
Advancements were made in technology with the release of Terra Dura X, and several exciting trials for the products started.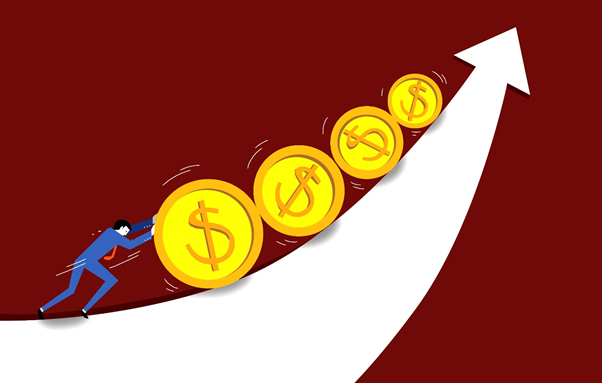 ABV hit the AU$1 million mark in March sales (Source: © Apartura| Megapixl.com)
Outlook:
The Company highlighted that in Q4 FY2021, it would focus on revenue growth, cost management as well as investment for its future growth.
DID YOU KNOW: Advanced Braking (ASX:ABV) awarded defence grant worth $240K
Houston We Have Limited (ASX:HWH)
Predictive analytics and artificial intelligence company Houston We Have Limited has maintained a strong position, securing its first engagement in the legal services industry during Q3 FY2021.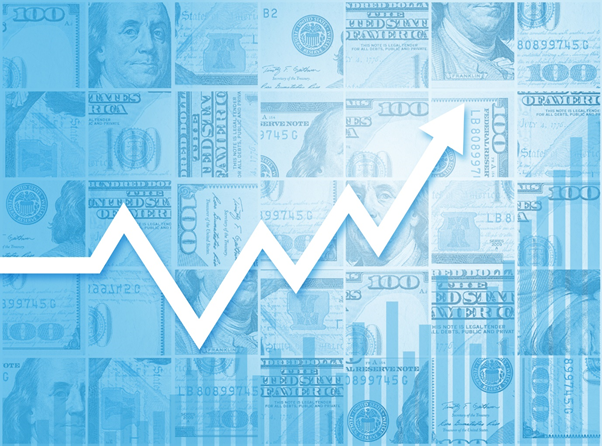 HWH shares have been on a bullish run in 2021 (Source: © Michaeldb| Megapixl.com)
The Company also forayed into the health insurance sector during this period and teamed up with Wipro – its new global channel partner. In March 2021, HWH announced that the Company was purchasing Echo IQ Pty Ltd, raising AU$2.5 million via equity for the same. Echo IQ Pty Ltd is an innovative AI company that can predict aortic stenosis.
Q3 FY2021 Financial highlights:
Cash receipts from customers for Q3 were AU$125,000.
Net cash operating outflows for the period stood at AU$449,000.
The Company has AU$2.846 million in net cash at bank. The cash provides the Company with the required financial flexibility to assist organic growth in its client base.
Stock Performance (As of 7 May 2021)