Source: polygraphus ,Shutterstock
Summary

Cybersecurity solutions provider, Tesserent reported transformational business growth in H1 FY21.
The strategic acquisitions made in the first half supported the revenue growth of the Company.
Tesserent continues its focus to develop a one-stop-shop to offer a complete end-to-end cybersecurity solution.
ASX-listed cybersecurity company Tesserent Limited (ASX:TNT) today updated the market with its half-yearly report for the period ended 31 December 2020.
The Company achieved transformational business growth in the half-year on the back of strategic acquisitions and enhanced business unit cross-sales. Tesserent is set to witness robust organic growth with a substantial boost across its government projects in the second half of 2021.
Post the announcement of half-yearly results, TNT shares shot up and were trading 10.204% higher at A$0.270 (at AEDT 01:09 PM). The Company's market capitalisation stood at A$245.39 million.
Source: Copyright © 2021 Kalkine Media Pty Ltd
Let us quickly glance through the half-year results of Tesserent:
Tesserent achieved transformational growth in 1H FY21
In the first half of the financial year 2021, Tesserent reported a significant climb in its revenue following a series of acquisitions.
The key financial highlights include:
The statutory revenue was recorded at A$28.87 million, increasing by 444% compared to 1H FY20.
The Company's operational EBITDA of A$2.9 million was A$4.6 million higher than the prior period figure.
Net loss increased from A$3.985 million to A$6.180 million.
The Company's cash at the bank increased from A$4 million to A$8 million.
Notably, Tesserent remains on track to deliver a A$150 million turnover run rate on 30 June 2021.
ALSO READ: How did the cybersecurity provider Tesserent (ASX:TNT) fare in Q2 FY2021?
Strategic acquisitions in 1H FY21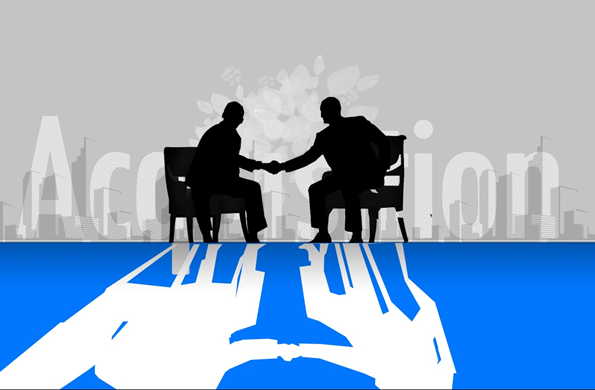 Source: Copyright © 2021 Kalkine Media Pty Ltd
The Company completed four acquisitions during the period, with another acquisition in February 2021. The five deals include:

The Company is confident that its H2 FY21 results will benefit from the inclusion of five months results from Lateral Security and the earnings from the other four acquisitions made in the first half of 2021.
Outlook: the way forward
With its Cyber 360 strategy, Tesserent continues focusing on developing a one-stop-shop to offer a complete end-to-end cybersecurity solution.
The Company is working with a primary aim is to increase shareholder value by rising earnings margins via:
Development of high-margin annuity-based income.
Addition of proprietary intellectual property (IP) in its solutions.
The previously stated goals for FY21 include: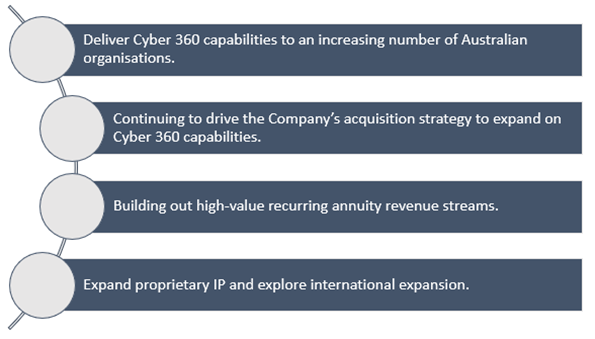 Copyright © 2021 Kalkine Media Pty Ltd (Data Source: TNT Half-yearly report, 11 March 2021)
Besides, the Company's focus will remain on capturing market share in three key markets, including critical infrastructure, banking & finance, and government (including defence).