Summary

OpenLearning announces the signing of a Software-as-a-service agreement with financial technology company Afterpay.
As part of the deal, Afterpay would offer online courses on the OpenLearning platform.
The 1-year deal is a significant milestone for OpenLearning as Afterpay becomes the first ASX20 player to have signed a SaaS agreement with the Company.
OpenLearning Limited (ASX:OLL), an education technology company, has entered into a SaaS (software-as-a-service) agreement with Melbourne-headquartered Afterpay (ASX:APT) under which, Afterpay can provide online courses on OLL's platform.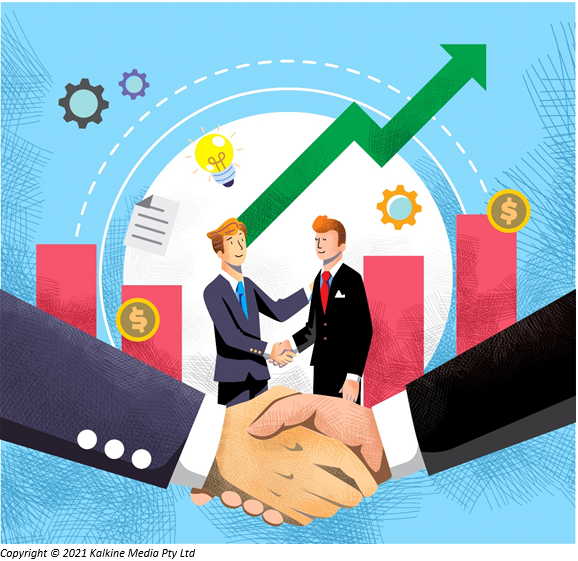 OLL shares moved north following the announcement and were trading 5.555% higher at AU$0.190 (at AEST 2:10 PM). OpenLearning's peer Connexion Telematics Ltd (ASX:CXZ) shares were trading in the red zone, while Oakridge International Limited (ASX:OAK) shares were in line with the previous close. Afterpay shares were trading 3.544% lower at AU$118.400 (at AEST 2:13 PM).
ALSO READ: ASX 200 today: What to expect ahead of US Fed meet
OLL's Platform
OLL's platform offers learning design tools for active learning and formative evaluation in an online learning environment. It helps the user build rich multimedia courses, create constructivist-style activities with interactive widgets, Support various online courses, and facilitate group work.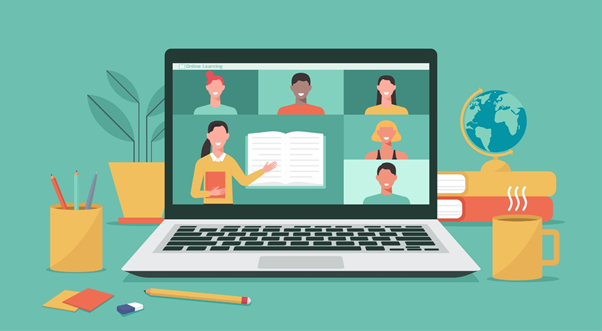 A teacher teaching students online (Source: © Sawetlohasarn12 | Megapixl.com)
OLL has partnerships with some of the largest universities, government agencies and non-for-profits organisations. By the closure of 2020, OLL had more than 4.6 million admissions from 2.8 million learners in courses from more than 177 education providers. Thus, it made it the leading online education platforms in the world.
With this deal, Afterpay would become the first ASX20 listed Company that would use the Company's technology platform.
Why Afterpay need the online learning platform?
Afterpay and OpenLearning have a common passion for increasing access to education and empowering people worldwide. OLL has gained experience of several years working with leading education providers to offer them high-quality online courses. OLL's scale and track record would help Afterpay to strengthen its relationship with its clients.
In the Q3 FY2021 Business update, Afterpay highlighted its plan to work with the Australian Retailers Association to develop online financial literacy courses. The courses would be customised as per the need of the retail workers in Q4 FY2021. The program would begin in Q4 FY2021 and would be made accessible to over 50k retailers in the upcoming 12 months.
INTERESTING READ: Afterpay (ASX:APT) registers over 100% growth in sales; strikes deal with Matrix Partners & Weston & Co
The Agreement
Afterpay would use OLL's platform to provide high-quality online education and to obtain learning design services from OpenLearning on a fee-for-service basis for developing courses. The agreement between the parties is for initially one year. The SaaS fees would be payable based on the number of learners in Afterpay's courses. There are no minimum fees payable under this agreement.
At present, there is limited clarity on the agreement's economic materiality because of the contingent nature of the SaaS fee. This is because the fee depends on the number of learners who opt for Afterpay's course.
Despite this, the Company still feels that this deal with Afterpay is strategically important, seeing the position of Afterpay in the technology sector along with the increasing value of financial literacy worldwide.
INTERESTING READ: Weekly roundup: Tech stocks that emerged as winners - 4DS, OLL, ESH