Summary

Incannex Healthcare and Monash University has signed a partnership agreement to perform a Phase 2 for the treatment of generalised anxiety disorder.
The trial would enrol 72 patients and include various key innovations in treatment approach and study design.
Incannex would fund the clinical trial and would preserve any intellectual property created during the study.
Melbourne-based Incannex Healthcare Limited (ASX:IHL) has entered into a partnership agreement with Monash University to carry out a Phase 2 randomised, double-blind, active-placebo-controlled, trial to evaluate the efficacy and safety of its psilocybin-assisted psychotherapy for Generalised Anxiety Disorder treatment.
Incannex Healthcare is a clinical-stage pharmaceutical development company that develops unique medicinal cannabis products for the treatment of Obstructive Sleep Apnoea, Traumatic Brain Injury or Concussion, Acute Respiratory Distress Syndrome and Temporomandibular Joint Disorder.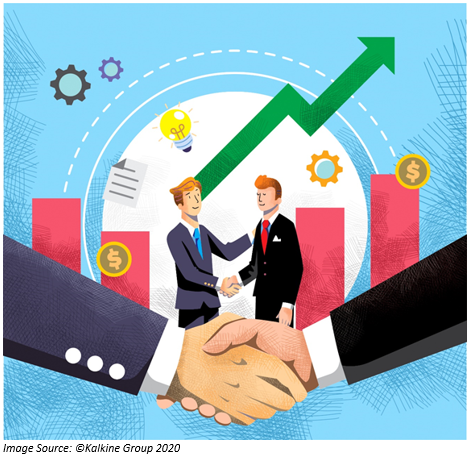 For the Phase 2 study, 72 patients would be recruited, and the trial would include various key innovations in treatment approach and study design. The Company would finance the trial, and preserve all developed intellectual property created by the study. However, the two partners would share data for the progress of research and development, wherever reasonably possible, within this promising treatment approach.
Further, the trial would include the development of a substantive specialist training program to provide trial therapists in the safe & effective usage of psilocybin-assisted psychotherapy to treat Generalised Anxiety Disorder.
A Peek into Trial Treatment
The planned FDA-compliant clinical trial would be the first to treat Generalised Anxiety Disorder using psilocybin. Research shows that therapeutic effectiveness and safety of psilocybin may depend in part on patient screening along with the preparation, psychotherapeutic support, plus a conducive physical and interpersonal setting.
The treatment comprises of psilocybin dosing sessions along with a program of specialised psychotherapy. The treatment will be aided by qualified clinicians who have experienced substantive training in psilocybin-assisted psychotherapy as well as channels to obtain cGMP psilocybin have been established. Treatment would be conducted within BrainPark at Monash University, a state-of-the-art research platform that is unparalleled in its ability to support this unique form of therapy. Several key innovations in treatment design will be developed.
What would be the next steps after the Phase 2 trial?
Following the completion of Phase 2, the Company would conduct a meeting related to Pre-Investigational New Drug with the US Food and Drug Administration as soon as possible. With this, the Company would be able to seek advice from the FDA on the proposed clinical trial protocol. Based on the feedback it receives, the protocol would be adjusted so that the trial may become amongst the pivotal trials needed for marketing authorisation. Once the protocol gets updated, trial investigators will apply for Human Research Ethics Committee consent in Australia to begin patient enrolment, with psilocybin accessible for use within approved clinical research trials.
At AEDT 12:12 PM, IHL shares were trading at A$0.175, up 20.689% from its last close.
GOOD READ: Flick through 3 stocks buzzing on ASX: AKP, IHL, 4DX