Summary

REA Group (ASX:REA) completes transaction with PropertyGuru
BNK Banking (ASX:BBC) announces alliance with Goldman Sachs for A$500m Securitisation Warehouse
Westpac (ASX:WBC) to kick-off jab program for Western Sydney
The S&P/ASX200 is up today, gaining 25.10 points or 0.34% to 7,499.60 and setting a new 100-day high. Over the last five days, the index has gained 1.63% and is currently 0.13% off of its 52-week high.
9 of 11 sectors are higher along with the S&P/ASX 200 Index. Materials is the best performing sector, gaining 1.17% and 1.44% for the past five days.
Now, let us look at some stocks that are in trend today.
LEGO Systems, Inc. renews partnership with Tinybeans (ASX:TNY)
Image: © Stevieuk | Megapixl.com
Leading app and web platform Tinybeans Group Ltd (ASX:TNY) shared on 4 August 2021 that LEGO Systems, Inc. has renewed its partnership with Tinybeans for fiscal year 2022.
Tinybeans is a technology platform that connects parents with tools and resources to help family thrive, the Company explained via the announcement.
Key Highlights:
This is the third straight time Tinybeans' will be renewing the partnership with LEGO Systems, Inc., as well as the largest engagement between the two companies to date;
As per the deal, LEGO Systems will continue to advertise its DUPLO® products to U.S. families having toddlers and preschool goers on the Tinybeans platform.
The Company expects to record immediate revenue contributions from the engagement in the first half of fiscal year 2022, with payments related to the campaign received monthly.
Tinybeans has a user base in over 100 countries/territories and enjoys over 130,000 5-star reviews in the Apple App Store and the Google Play stores.
The stock TNY was spotted trading last at AU$0.370 per share on the ASX.
Rex Minerals (ASX:RXM) announces A$50 million placement to fund pre-development activities for Hillside
Image: © Billyfoto | Megapixl.com
Rex Minerals Limited (ASX:RXM) announced the launch of a two-tranche placement of new fully paid ordinary shares to raise approximately AU$50 million on Wednesday.
The Placement will feature the issue of approximately 166.7 million new fully paid ordinary shares at a price of AU$0.30 per share.
ASX Top Stocks: Which Stocks are on investors radar today?
As per the announcement, the placement will be done via two tranches. Around AU$5.3 million of unconditional placement will be done first followed by another AU$44.7 million afterwards.
The proceeds from the Placement will mainly be used to fund pre-development activities at Rex's 100%- owned Hillside Copper Project and to continue exploration activities at its 100%-owned Hog Ranch Gold Property, in Nevada USA.
The stock traded last at AU$0.360 per share on the ASX.
REA Group (ASX:REA) completes transaction with PropertyGuru
Multinational digital advertising business specialising in property, REA Group Limited (ASX:REA) today announced that it has completed the sale of its Malaysia and Thailand entities to PropertyGuru in exchange for an 18% equity interest in PropertyGuru.
Also, the Company shared it has completed the divestment of its 27% interest in 99 Group.
The combined transactions are likely to result in an overall net gain of approximately AU$12 million, the Company announcement said.
It should be highlighted that on 24 July 2021, PropertyGuru had announced a business combination with the special purpose acquisition company Bridgetown 2 Holdings Limited, via which PropertyGuru aspires to get listed on the New York Stock Exchange.
REA mentioned in the release that once the business combination has happened, it will be subscribing for US$52 million of equity in the listed entity. The process is likely to get completed close in the fourth quarter of 2021.
Post the capital raising conducted along with the business combination, REA anticipates that it will possess an approximate 15.8% stake in the listed entity, the release stated.
The stock REA traded 1.420% up at AU$168.480 per share on the ASX.
BNK Banking (ASX:BBC) announces alliance with Goldman Sachs for A$500m Securitisation Warehouse
Image: © Alexeynovikov | Megapixl.com
Financial Services company BNK Banking Corporation Limited (ASX:BBC) has announced today that BNK and Goldman Sachs decided to make an alliance to originate, fund and securitise specialist mortgages in Australia.
BNK has signed binding definitive legal documents for an uncommitted AU$500,000,000 residential mortgage warehouse program funded by Goldman Sachs.
Key Highlights
AU$500,000,000 uncommitted facility limit.
BNK will be acting as the Originator, Servicer and Trust Manager for the program.
Goldman Sachs will be providing funding and will act as arranger, structuring agent and distributor for securitisations.
Perpetual Corporate Trust will act as Trustee and Custodian.
T Limited will be acting as Security Trustee.
The Goldman Sachs Group, Inc. is a global corporate advisory, securities and investment management firm.
The stock BBC traded 1.960% up at AU$0.780 per share on Wednesday.
Westpac (ASX:WBC) to kick-off jab program for Western Sydney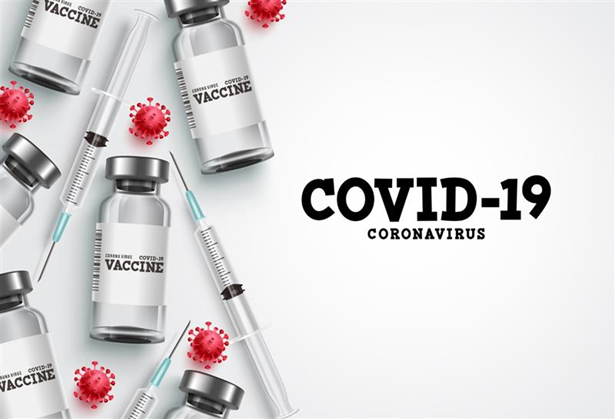 Image Source: © Dzeinmail | Megapixl.com
Banking Major Westpac (ASX:WBC), will launch a new COVID vaccine program in western Sydney. WBC is launching the program for its employees and their families placed there.
It has joined hands with the government to design vaccine operation 'COVID Shield'. It will offer AstraZeneca vaccine to WBC's 200 branch employees in west Sydney - about one-fourth of the bank's branch network. The 'COVID Shield' operation is to be open for appointments from August.
Around 10,000 WBC employees live in the top eight impacted areas of Sydney. Having access to jab hubs for them will help them balance work and health during ongoing lockdowns. WBC believes that it is essential to prioritise the safety of employees attending the worksite.
Vaccination is becoming critical for economic recovery. It is seemingly, the only way out of current lockdowns.
WBC shares traded last at AU$24.800 on the ASX.
Proteomics (ASX:PIQ) teams up with Unimelb to develop endometriosis tests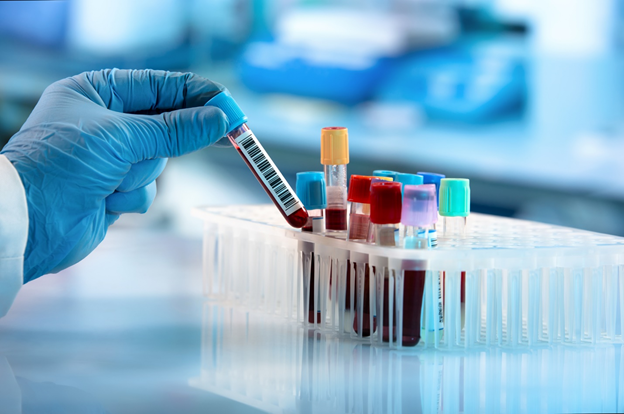 Image: © Angellodeco | Megapixl.com
Perth based med-tech company Proteomics International Laboratories Ltd (ASX:PIQ) has joined hands with the University of Melbourne (Unimelb) and the Royal Women's Hospital to develop a simple blood test for endometriosis.
The collab aims to develop the world's first non-invasive blood test for endometriosis. PIQ is to study identified protein 'fingerprints in the blood - known as biomarkers - to test for endometriosis.
The collaboration will have two phases: validation of existing biomarkers and subsequent discovery of new biomarkers. All parties will bear their costs, with PIQ additionally contributing a nominal fee to assist sample retrieval. PIQ will retain ownership of its background intellectual property (IP)
The collaboration will use a tissue bank of biological samples from more than 900 women to validate PIQ's biomarkers. It will also research new biomarkers for the disease with Unimelb's recently announced AU$3.9 million grant for endometriosis.
Endometriosis affects one in nine women in Australia. It costs Australia around AU$9.7 billion per annum. The diagnosis typically takes 7 to 12 years as the country lacks diagnostic tools beyond invasive surgery.
PIQ traded 2.192% higher at AU$1.165 per share at 3:00 PM AEST.
Imricor (ASX:IMR) posts gains on TGA approval for Advantage-MR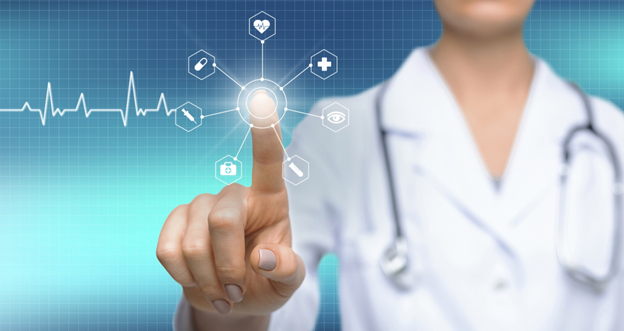 Image Source: © Milkos | Megapixl.com
Imricor Medical Systems, Inc. (ASX:IMR), the world leader in MRI-guided cardiac ablation products gained upto 7% during the wee hours of trade on Wednesday.
The Company shared that it has received the Australian TGA approval for its Advantage-MR EP Recorder/Stimulator system. It is an essential milestone in IMR's geographic expansion plans.
The approval is earlier than expected. Now, TGA's review of IMR's Vision-MR Ablation Catheter is also underway. Even in New Zealand, all IMR products have the approval of Medsafe and are registered in the WAND database for medical devices.
As per the release, IMR is now working closely with its distributors in Australia and New Zealand. It is also planning in-depth training and certification of its staff on products, procedures, technology, etc. IMR still has time before its first sales in Australia and New Zealand. It is working through the logistical issues arising from the current travel restrictions.
The approval has confirmed the potential for a few select Australian & NZ sites to participate in IMR's worldwide ventricular tachycardia ablation clinical trial, planned for 2022.
Pharmaxis (ASX:PXS) starts final cohort dosing in cancer drug trial
Clinical stage drug developer Pharmaxis Ltd (ASX:PXS) announced its phase 1c clinical trial results, studying a potential new treatment for the bone marrow cancer 'myelofibrosis'. The results have been obtained after a data analysis from the second of three stages in its phase 1c clinical trial.
The data reveals that rise in the dose of the PXS-5505 drug leads to a predictable increase in blood levels in patients. It even showed the same- good tolerability, as seen in the first dose cohort.
The third dose clinical trials group is fully recruited. Dosing of all patients will commence at participating sites in Australian and South Korean hospitals later this week.
After 28 days on this third dose, the safety and pharmacokinetics of the drug will be assessed. Post this, PXS will finalise an optimal dose for use in the six-month dose-expansion phase.
Sites in other countries, including the USA and Taiwan, will commence recruitment for the dose-expansion phase later this year.
PXS shares traded at AU$0.096 per share at 3:00 PM AEST.
Alodokter to launch ResApp's (ASX:RAP) product in Indonesia
Image source: © Rawpixelimages | Megapixl.com
The shares of digital healthcare company ResApp Health Limited (ASX:RAP) jumped 30% to trade at AU$0.052 per share on Wednesday morning. The Company shared that has signed a software licence agreement with Indonesian telehealth firm Alodoktar. As per this deal, Alodoktar will incorporate ResApp's smartphone based ResAppDx in their chat and telehealth services.
ResAppDx is an acute respiratory diagnostic test.
Alodoktar is likely to launch this service before 1 December 2021.
The software license agreement is valid for two years.
The announcement informed that Alodokter is the largest provider of telehealth services in Indonesia and caters to more than 30 million monthly active users.