Source: Phawat, Shutterstock
Summary

Evolution Mining Limited (ASX:EVN) is acquiring Canada-based Battle North Gold Corporation in a C$343 million deal.
Battle North owns the Bateman Gold Project, which is likely to become the next gold producer located in the Red Lake Gold District in Ontario.
The transaction is expected to complete in the second quarter of 2021.
Australian gold mining giant Evolution Mining Limited (ASX:EVN) is set to buy all shares of Canada-listed Battle North Gold Corporation in a deal valued at approximately C$343 million.
As per the announcement dated 15 March 2021, EVN has agreed to acquire all the issued and outstanding shares of Battle North for C$2.65 per share in cash.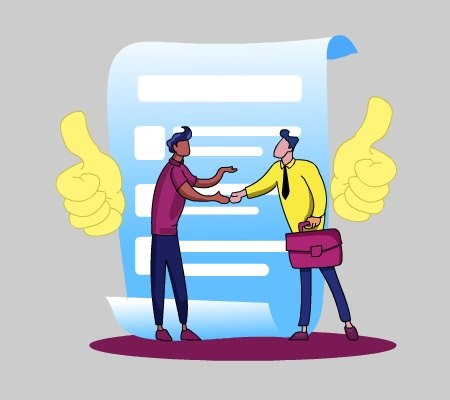 Copyright © 2021 Kalkine Media Pty Ltd
The figure represents a 46% premium on the closing price of the Battle North shares on the Toronto Stock Exchange on 12 March 2021, as well as a 54% premium based on VWAP of the shares over the last 20 trading days.
Post the update, the stock of EVN jumped as much as 2.5% to A$4.05 on 15 March 2021 (AEDT 2:54 PM).
Definitive Arrangement Agreement Highlights:
Under the definitive arrangement agreement executed, Battle North has granted a right to EVN to match any superior proposal and agreed to pay a termination fee of C$14.8 million, if the transaction doesn't go ahead. Fully endorsed by the EVN management, the transaction is expected to close in the second quarter of 2021.
The transaction completion is subject to shareholder approval, with 66.66% of Battle North shareholders required to sign in favour of the proposed agreement. However, all directors and officers of Battle North have signed an agreement with EVN to vote in support of the agreement.
Good Read: Evolution Mining (ASX:EVN) Generates Record Profits, Maintains 50% Payout
In addition, c has agreed to reimburse C$2.0 million to EVN if a definitive agreement is terminated due to Battle North's shareholders deciding against the transaction.
The transaction will be funded from EVN's current cash balance and available credit facilities.
Evolution's Reinforced Portfolio:
Evolution is a leading gold-focused miner with a project portfolio in Australia. Its current portfolio includes four fully owned mines in NSW, Queensland and WA, Australia, and one wholly owned mine in Canada.
Battle North is currently advancing the Bateman Gold Project in the renowned Red Lake Gold District in Ontario. The Canadian company also owns a large gold exploration land package on the Long Canyon gold trend.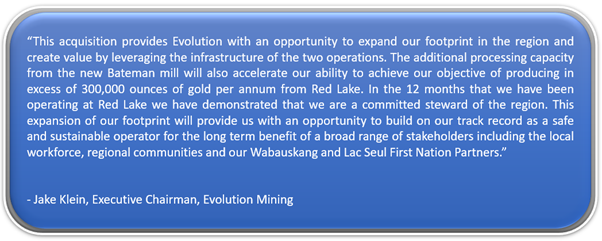 Data Source: EVN ASX Update, dated 15 March 2021
Bateman Project covers more than 28,000-hectare land package and a new 1,800 tpd mill facility with a current permitted limit of 1,250 tpd and an expandable limit of 2,500 tpd. The project holds an estimated mineral reserve of 3.56Mt with a grade of 5.54g/t Au for 635koz with a mine life of eight years and annual production of 74koz.